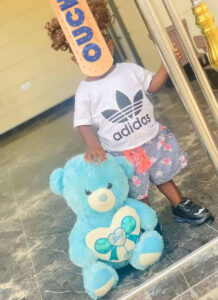 52-year-old man arrested for allegedly defiling 2-year-old girl in Delta
In Delta State, a 52-year-old man was detained for allegedly defiling Isabella, a 2-year-old daughter, Ejes Gist Newspaper Reports.
The event occurred in Mosagar, Ethiope West Local Government Area of the state, according to human rights campaigner Comrade Israel Joe, who revealed this on Tuesday, May 24.
The defendant was supposed to be arraigned in court on Monday, according to Comrade Joe, but the victim's mother vanished with the child.
According to reports, the victim's mother was allegedly paid N500,000 by the suspect's family to drop the lawsuit.
Check out his post below:
Defilement of a 2-year-old girl by a 52-year-old man, followed by the girl's disappearance.
Isabella's father contacted me about his 2-year-old daughter being def!led by a 52-year-old man in the Mosagar area of Delta State.
We had increased our efforts over the last week and were able to apprehend the perpetrator at Mosogar police station.
After interviewing the parties and reviewing the medical report of the small girl, DPO Bello signed all reports necessary to begin criminal procedures against the perpetrator.
Medical Report of the 2- year- old girl
In another event, Isabella's mother left with the child yesterday, just as we were about to go to court.
We then learned that the relatives of the suspected [email protected] offered or gave the child's mother 500 thousand naira.
This is the conundrum we found ourselves in while fighting for justice, with deliberate lies flying everywhere. Thank you, DPO; we gave it our all.
That is the latest Naija News Today on 52-year-old man arrested for allegedly defiling 2-year-old girl in Delta.