Watch IPOB Interview That Got FG To Suspend Channels TV  
Many Nigerians have taken to Twitter to criticise Channels Television for allowing a banned organisation to broadcast on their website. The Indigenous People of Biafra (IPOB) is a terrorist group, according to the Federal Government, and it was declared illegal by the government in 2017.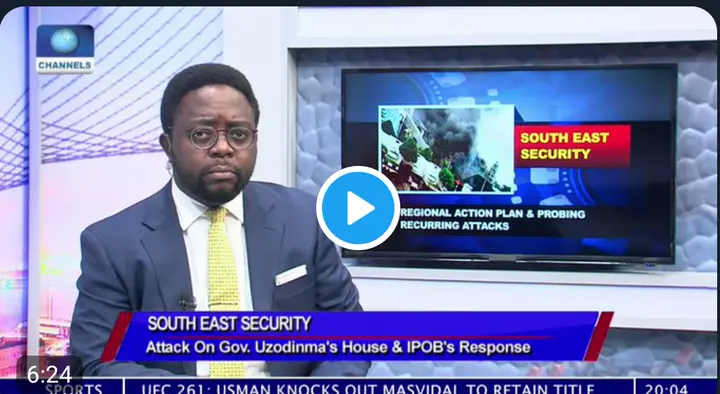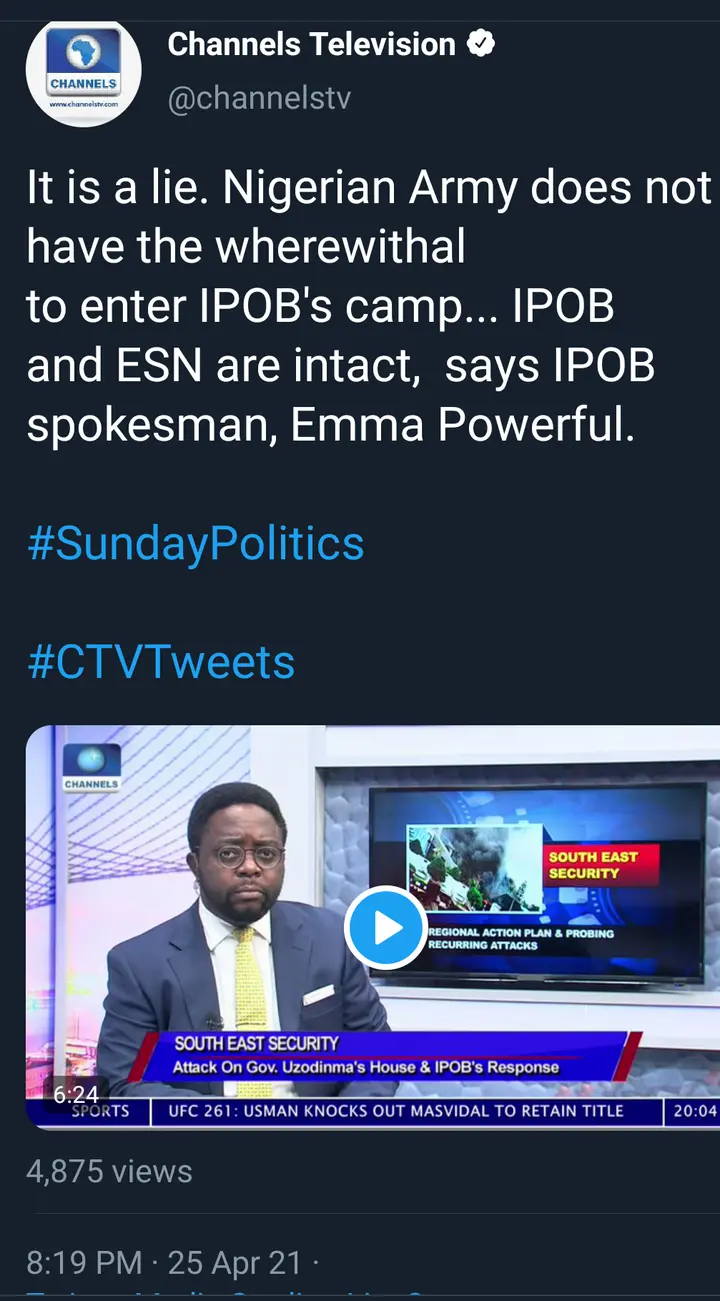 Channels Television invited the organization's Spokesperson, Emma Strong, to provide his account of what led to the death of their commander in Imo State during a programme on Sunday evening.
According to Emma Strong, the late commander was ambushed by the military in his village, rather than being killed at the Eastern Security Network camp as the military said.
"It's a fabrication. The Nigerian Army lacks the resources to infiltrate IPOB's camp… IPOB and ESN remain unharmed "Emma Strong, an IPOB spokesman, says He also revealed a lot of information about IPOB.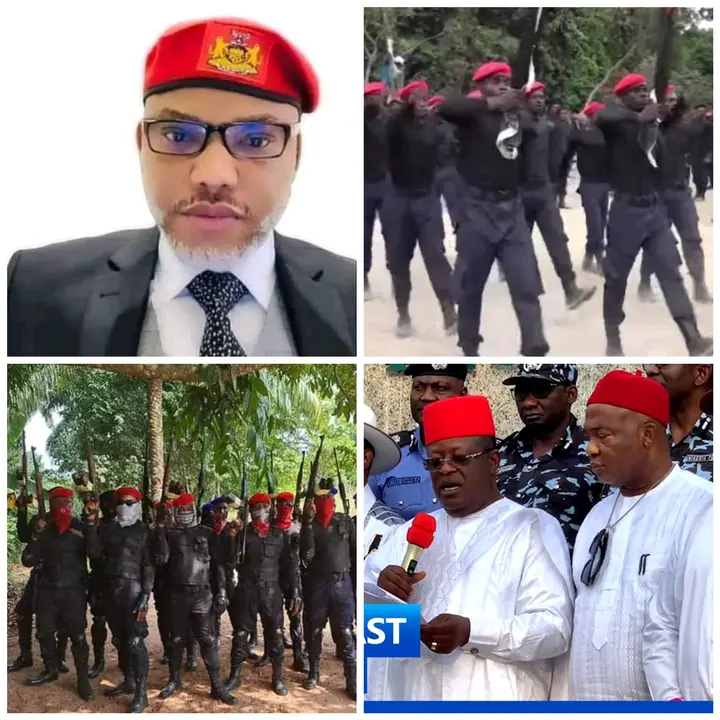 Many Nigerians believe it is unethical for Channels Television to invite a terrorist group to participate in live television shows, claiming that their acts could jeopardise national security. Some believe they should have also invited Abubakar Shekau, the leader of Boko Haram, to their station.
What are your thoughts on this? Is IPOB, like Boko Haram, a terrorist organisation? Is Channels Television right in inviting them? .
WATCH VIDEO
This's the interview with IPOB PRO that got Channels TV suspended.

Part 1 pic.twitter.com/KCumq5ZSu3

— Otaigbe Imadegbelo (@Imudia_se2) April 26, 2021
Part 2. pic.twitter.com/iGyvljfhb0

— Otaigbe Imadegbelo (@Imudia_se2) April 26, 2021
See some of the reactions below.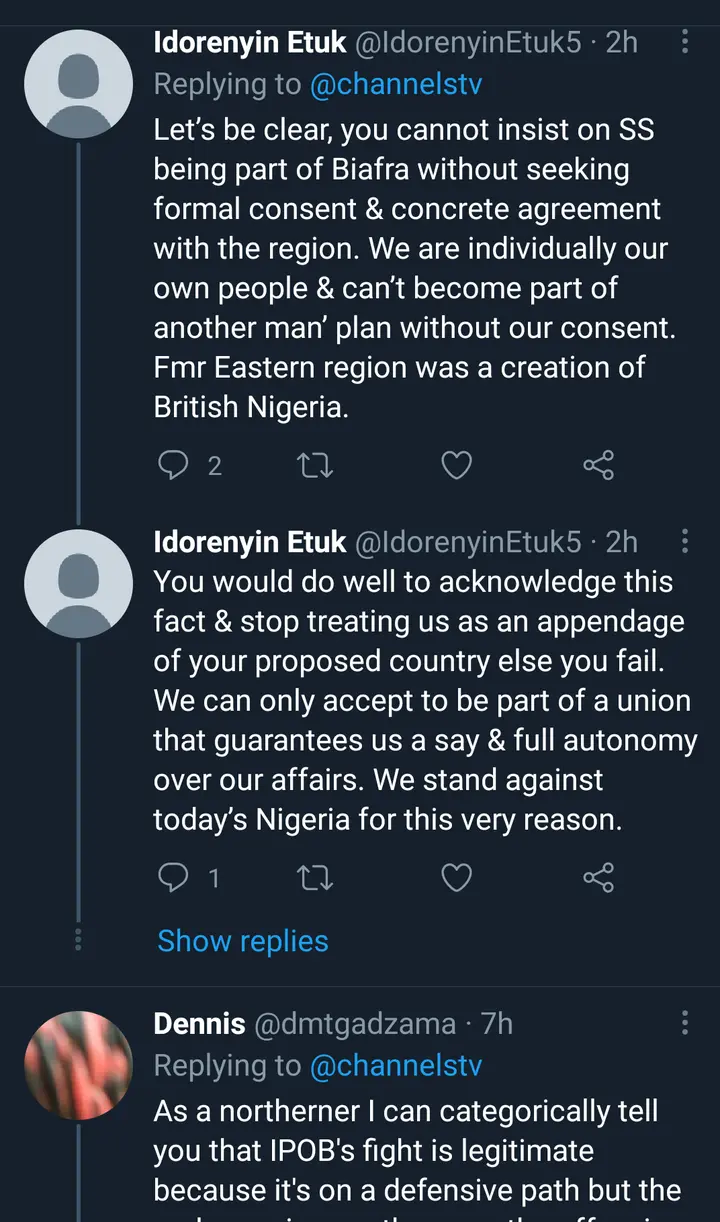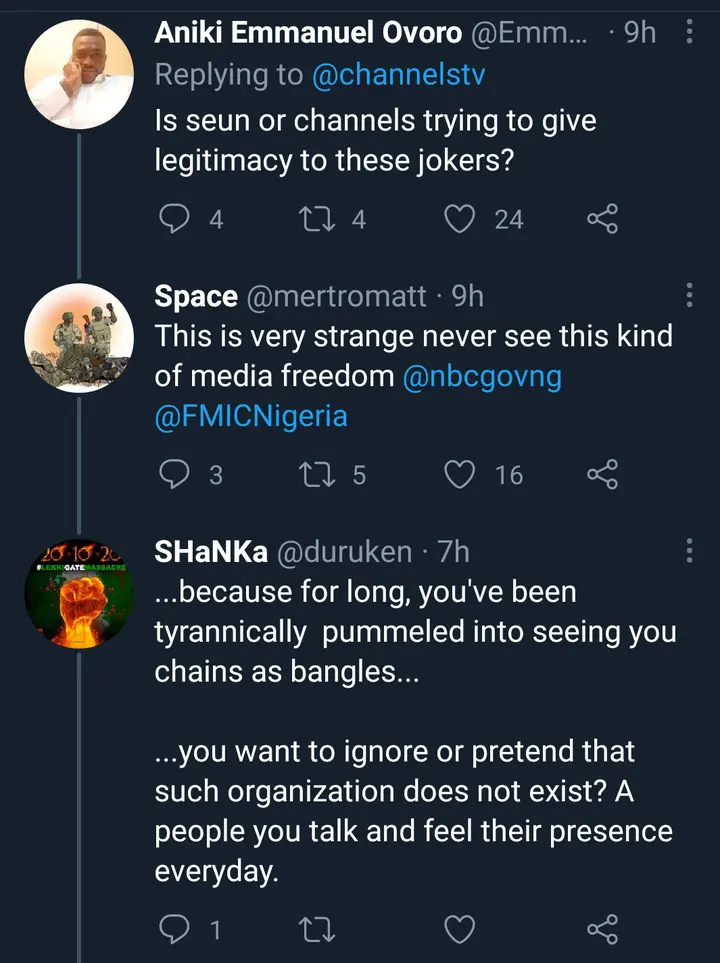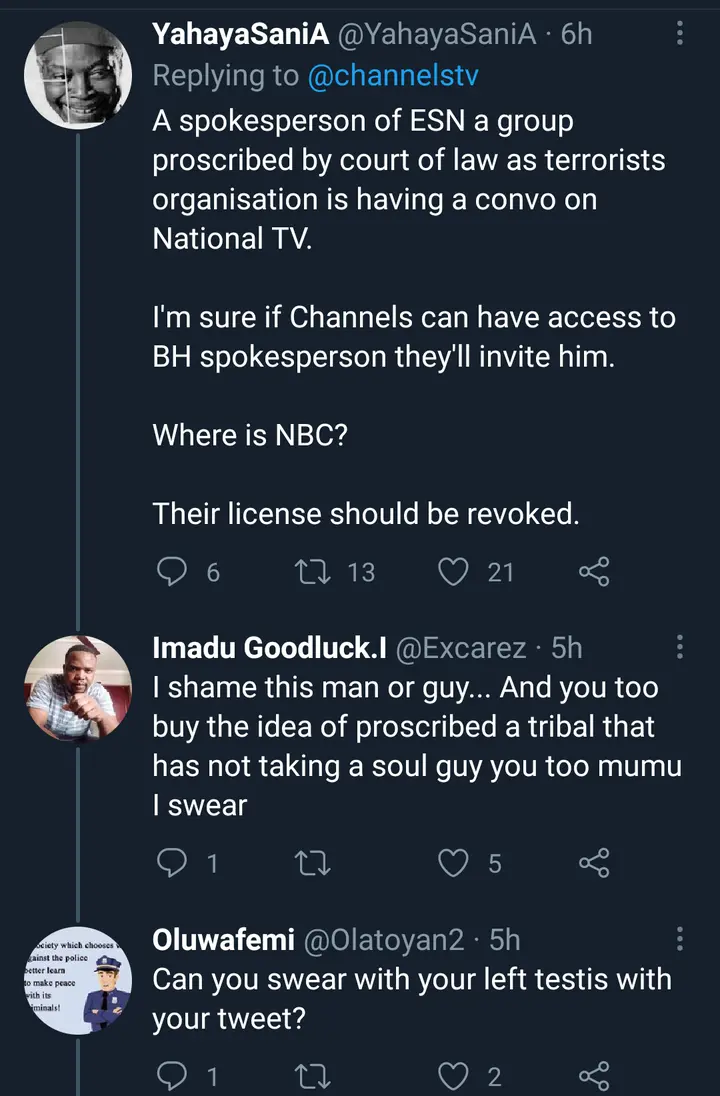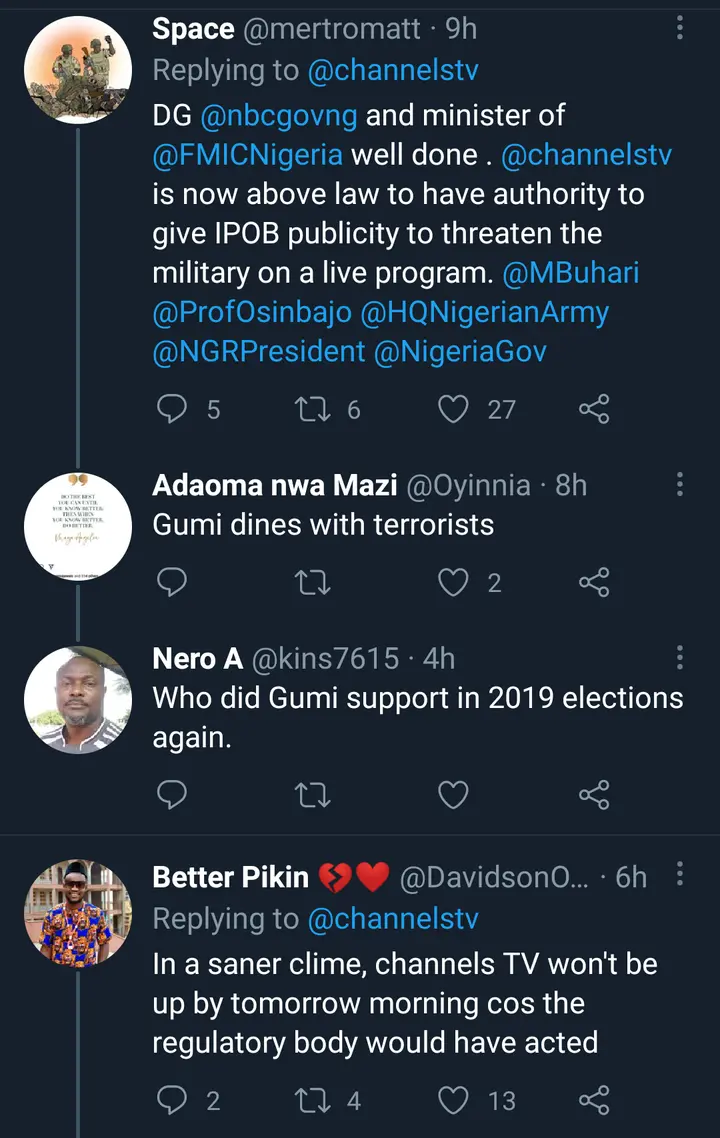 Watch IPOB Interview That Got FG To Suspend Channels TV