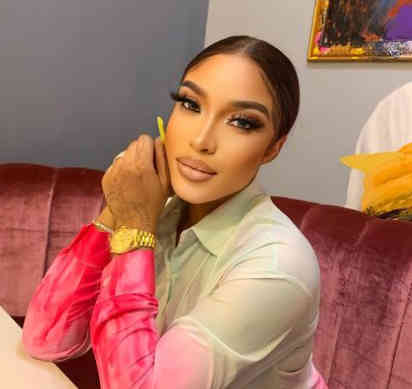 Controversial Tonto Dikeh, a Nollywood actress, has slammed journalist Kemi Olunloyo for claiming that she is into weapons and hard drugs.
Following Olunloyo's Instagram live session with Prince Kpokpogri, Tonto's ex-boyfriend, where they discussed his demolished house and the actress' involvement, the two began exchanging words on social media.
With Kpokpogri's predicament, the journalist had slammed the actress for "clout chasing."
Tonto was also accused by Olunloyo of attempting to feed the public a "power image."
On Wednesday, the actress took a shot at Olunloyo on her Instagram story, expressing her displeasure with the journalist's claim.
Olunloyo responded to the actress' threat on Facebook by alleging that she was in possession of a gun and had been using hard drugs.
According to the journalist, the actress bought the gun in Ghana in an attempt to kill her ex-husband, Olakunle Churchill.
In an Instagram post on Thursday, the 36-year-old responded to Olunloyo's claim by urging the journalist to reveal the names of the people who claimed she was in possession of a gun.
In a subsequent post, she threatened to "run her up on the streets" if she doesn't back up her allegation with proof.
"Madam Kemi please mention the name of this person, let's confirm!! They already told me that you're men#t&l challenged but I may just be your cure," she wrote.
"Na Ogun true true go help me put you back in prison. Agbaya mummy, if you don't mention the name of that person then you have bought the biggest bad market ever.
"I will you help you cure this your vile mouth. [email protected] k*ll you there. I don't believe in suing you or police case mba'nu.. 2022 I'm running up on you b*****s on them streets and that's on God.
"So if you don't produce your imaginary friends name, or the receipt of the gun you claim I purchased? Kemi runnnnnnnnnnnnnn."
See the following post by Kemi Olunloyo: