Scores of people are believed to have died in a stampede that occurred just before the start of a program organized by a new generation church in Port Harcourt, the state capital of Rivers.
Despite the fact that the 'Kings Assembly' church is located in the GRA axis of the city, the event was held at the Polo Club in the Rivers State capital to accommodate the expected large crowd.
The church had invited members of the public to come and receive gift items and food for its fourth anniversary, and the crowd had overstretched the venue, according to reports.
According to a source, some of the invitees
Some had been arriving since Friday evening, while others had arrived as early as 6.30 a.m. on Saturday morning for a 9 a.m. start.
Latest Sport News in Nigeria: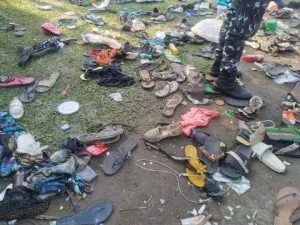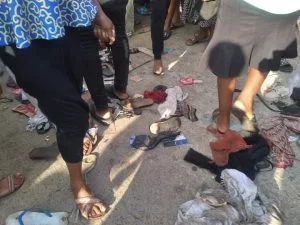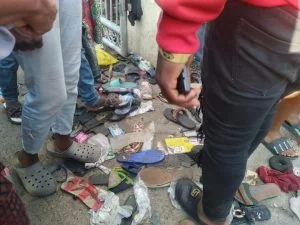 According to him, the majority of the victims were transported to a nearby military hospital in Port Harcourt.
"At the military hospital, I've counted 21 corpses as we speak." I heard that some of them were transferred to a different facility.
"This is not the first time the church has held this event, but the turnout has been tremendous from yesterday (Friday) until this morning.
"It was said that there would be free food and gifts." "It's excruciatingly painful," said the source, who asked to remain anonymous.
On Saturday morning, the small gate leading into the venue was pushed open to allow them to occupy good positions, resulting in a stampede.
Grace Iringe-Koko, the state Police Command's acting spokesperson, confirmed the incident when contacted, but could not provide a figure at this time.
"I'm giving a press conference about the incident." She stated that it would be released soon.
That is all for now on Tears  21 Confirmed Dead in Rivers Church Stampede