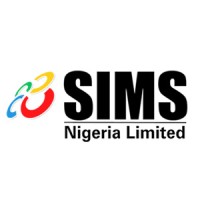 Sims Nigeria Limited – Our Sister Company, Vexceed Technologies Limited is a digital technology service provider of digital marketing, Internet services, email & web portals, social network, Instant messaging, online games & entertainment, content, search, e-commerce, fin-tech, on-demand services, and mobile apps.
Detailed Description
The business development executive will focus on customer acquisition, lead generation, and prospect management, as this role will garner and meet with potential clients.
The business development executive will be responsible to research client business referrals, network, and web leads; provide prospective customers/clients with all services offered and additional presentations as needed, and work with clients to create solutions for their needs and consult throughout the sales process. Must be energetic, well-spoken, and eager to close sales and increase revenue.
HOT JOB : Teaching & Non-teaching Job at British School (12 Positions)
Duties and Responsibilities
Identifying, qualifying, and securing business opportunities; coordinating business generation activities; developing customized targeted sales strategies.
Building business relationships with current and potential clients.
Understanding client needs and offering solutions and support; answering potential client questions and follow-up call questions; responding to client requests for proposals (RFPs).
Collaborating with sales and leadership to secure, retain, and grow accounts.
Creating informative presentations; presenting and delivering information to potential clients at client meetings, industry exhibits, trade shows, and conferences.
Creating and maintaining a list/database of prospect clients; maintaining a database (Salesforce, CRM, Excel, etc.) of prospective client information.
Cold calling; making multiple outbound calls to potential clients; closing sales and working with the client through the closing process
Meeting all quotas for cold, active, inactive calls, appointments, and interviews; meeting or exceeding annual sales goals.
Maintaining a pipeline of all sales administration using CRM software.
Collaborating with management on sales goals, planning, and forecasting; maintaining short and long-term business development plans.
Requirements and Qualifications
3-5+ years leading new business teams in the technology, website/web apps and digital marketing space.
Strong success in generating leads using direct sales methods.
Experience with lead generation and prospect management.
Experience selling complex solutions to enterprise customers.
Extensive experience leading successful RFP responses and other industry new business processes.
Excellent verbal and written communication skills; the ability to call, connect, and interact with potential customers including business acumen and knowledge of general business structures in a variety of industries.
Familiarity with functionality and best practices in web development, Software as a Service, Content Management Systems, ecommerce platforms, ERP systems and digital marketing.
Persuasive and goal-oriented. Possesses an energetic, outgoing, and friendly demeanor.
Able to professionally and confidently communicate with C-Level Executives.
Bachelor's degree or equivalent and completion of NYSC service.
Four years of cold calling experience; previous experience in an outbound call center, inside sales experience, or related sales experience; knowledge of sales process from initiation to close.
Excellent analytical and time-management skills.
Demonstrated and proven sales results.
Ability to work independently or as an active member of a team.
Experience and comfort with working against quarterly and yearly targets.
Nice to Have:
Bachelor's degree preferred in Sales & Marketing, Business Management, Technology
Management & Sales or Related fields.
Strong computer skills, including Microsoft Office Suite (Word, PowerPoint, Outlook, and Excel)
and CRM/Salesforce experience preferred.
DON'T MISS THIS JOB : Massive Recruitment at Ministry of Health Asaba Delta State
Application Closing Date
30th December, 2019.
How to Apply
Interested and qualified candidates should:
Click here to apply online
Note
Thank you for your interest in a career with Vexceed Technologies Limited! Please note that only those selected for an interview will be contacted.
Vexceed Technologies is committed to fostering a diverse and representative workforce and an inclusive work environment where all employees are treated equally.
---
. Job Title: Digital Producer and Videographer
Detailed Description
Can you bring your creative ideas to life through video? Do you have the technical chops to create intricate, multimedia stories, but also the imagination to make those stories worth telling? Do you aspire to create the next 20-million-view YouTube hit?
As part of our multimedia team, you'll work with some of Nigeria's top brands and help produce viral videos and interactive content that will reach a global audience. If your creative vision is inspired by both your head and heart, we want to meet you.
Preferred candidate must be energetic, well-spoken, and eager to create visually engaging multimedia.
Core Responsibilities
Produce multimedia content for viral videos, website activations, and mobile projects.
Collaborate with copywriters and graphic designers to execute multi-faceted creative concepts.
Contribute to all creative stages – including conceptualization, production, shooting, and editing.
Use digital storytelling, photography, animation, motion graphics, and other creative techniques.
Develop creative and strategic ways to fully engage client audiences.
Produce highlight reels of client work and media placements.
Create short-form social media videos.
Execute paid social media strategies to build viral viewership.
Shoot and edit instructional training videos and live event seminars.
Manage production schedules and shoot logistics.
Requirements & Qualifications
3+ years relevant work experience, preferably at an agency or in-house at a major brand.
Bachelor's degree in Multimedia-related discipline (film, design, advertising, art, music, photography, etc.).
Expertise with Adobe Creative Suite (minimum of Adobe Premiere, After Effects, and Photoshop).
Professional experience with developing online videos and short films.
Ability to present work verbally to internal teams and clients, backing it up with strategic insights.
A portfolio of prior digital or film work that really makes us go "wow".
Understanding of the latest digital video techniques, styles, and trends.
Excellent project management and communication skills.
Nice To Have:
Script-writing skills.
Coding skills (HTML, CSS, JavaScript, browser extensions).
Graphic design, illustration, or storyboarding skills.
Strong computer skills, including Microsoft Office Suite (Word, PowerPoint, Outlook, and Excel).
Application Closing Date
Not Specified.
How to Apply
Interested and qualified candidates should:
Click here to apply online
Note
Thank you for your interest in a career with Vexceed Technologies Limited! Please note that only those selected for an interview will be contacted.
Vexceed Technologies is committed to fostering a diverse and representative workforce and an inclusive work environment where all employees are treated equally.
---
. Job Title: Female Branch Accountant
Location: Amuwo-Odofin, Lagos
Core Responsibilities
Counting of stock (weekly, monthly, quarterly), stock reconciliation and sign off. Daily recounting  of stock not balancing
Preparation of daily sales report and reconciling with cashier and storekeeper registers
Monitoring of cash lodgements and other deposits to bank
Preparation of monthly bank scheme and bank promo report to head office finance for credit note in favour of the branch
Confirmation of LTO and LTI issued and weekly sign off by accountant, storekeeper and manager
Preparation of monthly bank reconciliation for various banks and flagging of lodgments not credited by any customer or to any supplier.
Preparation of branch monthly payroll
Weekly preparation of imprest and imprest analysis report
Make audit returns – sales invoices, receipts, payment vouchers, tellers, etc.
Monthly preparation of the following:
Schedule of goods returned to cwh with grn confirmations received & including LTI
Interbranch supply – confirm that credits have been received by all branches releasing goods
Maintenance and report on inter branch/head office current accounts to head office finance
Confirmation of goods received from central warehouse or from hub warehouses
Weekly stock count reconciliation and report submitted to audit, signed off by accountant and storekeeper
Monthly preparation of grn and the schedules for local purchases sent to audit.

Required Experience/Qualifications
Minimum of HND/B.Sc. in Finance, Accounting or any other related field (Membership of a recognized professional body i.e. ICAN, ACCA will be an added advantage)
Minimum of 3 years' experience in a similar role.
The ideal candidate must be analytical, proactive and result-oriented. In addition, she must be trustworthy and accountable.
Application Closing Date
18th December, 2019.

How to Apply
Interested and qualified candidates should:
Click here to apply online
[adace-ad id="179851"] Get Latest Job Vacancies Via Email [email-subscribers-form id="1"]
Hot Job [Apply Now]