Recall  the beautiful Cynthia Ujunwa who died in a room with her boyfriend?
It was gathered that she was buried on the 17th of June 2020.
List of latest Job Vacancies in Nigeria as of June 20th 2020
Cynthia Ujunwa Obiechie was a student of Federal Polytechnic Nekede before she met her death on that fateful day.
She was said to be in the Department of Business Administration in Federal Polytechnic Nekede, where she sought to obtain a Higher National Diploma (HND) degree in her given field of study
Also she was a model as she was crowned in one of her pictures. She was a christian too
Her boyfriend was Samuel Osuji, who is currently deceased at the moment. The two lovers were found dead in a room together.
Autopsy conducted on their bodies revealed that they used some hard drugs as some of it were found in their bodies.
She was laid to rest yesterday.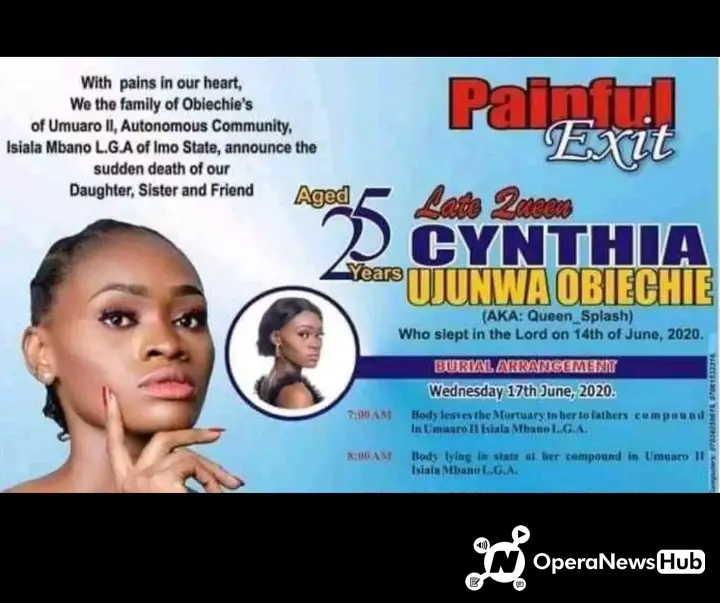 People reacted to the news of her burial and it was mostly angry reactions.
Fire Burns Catholic Priest To Death In Anambra
The most striking one was.
"You're celebrating someone who died in fornication"
There were so many other comments which were made judging her
But then, who isn't without sin? They should cast the first stone of they are holy.
Check out some other comments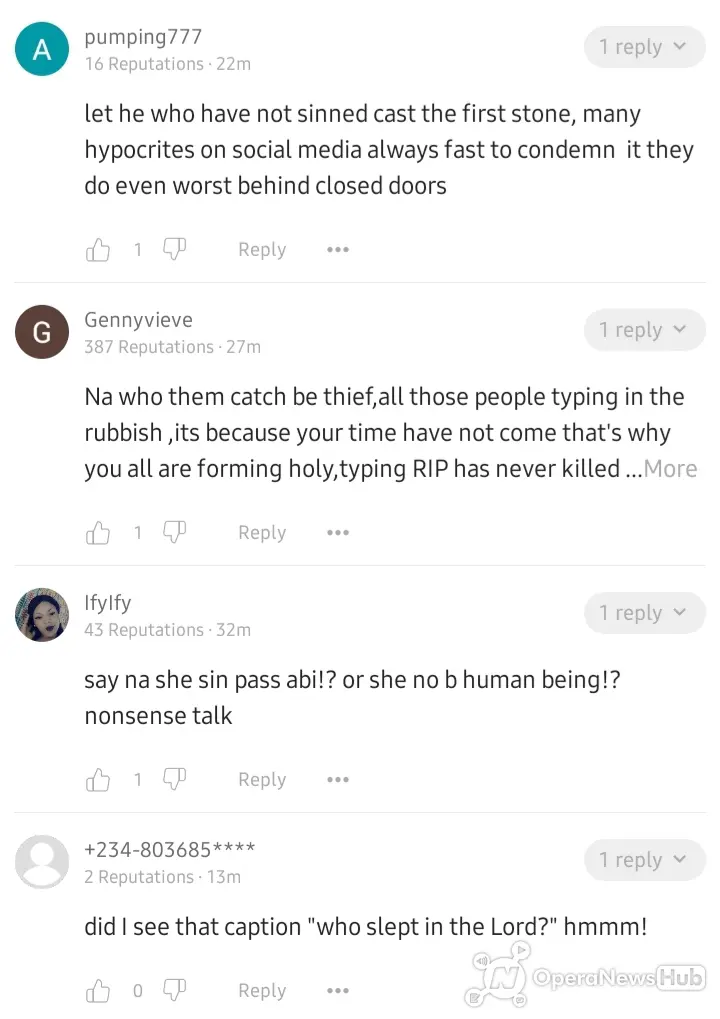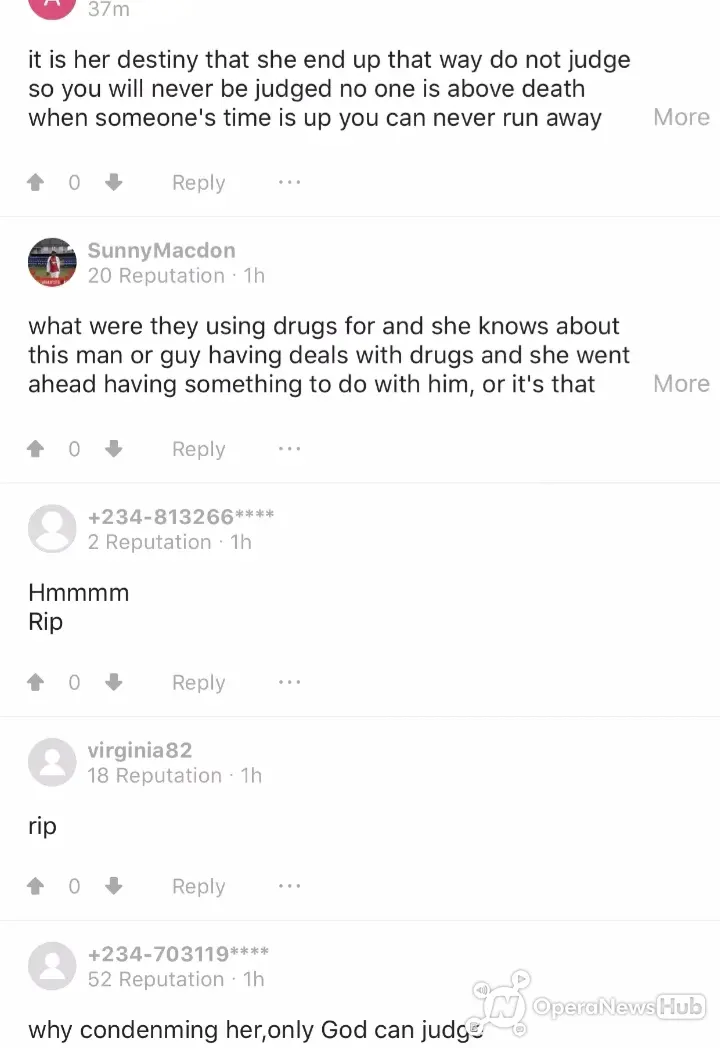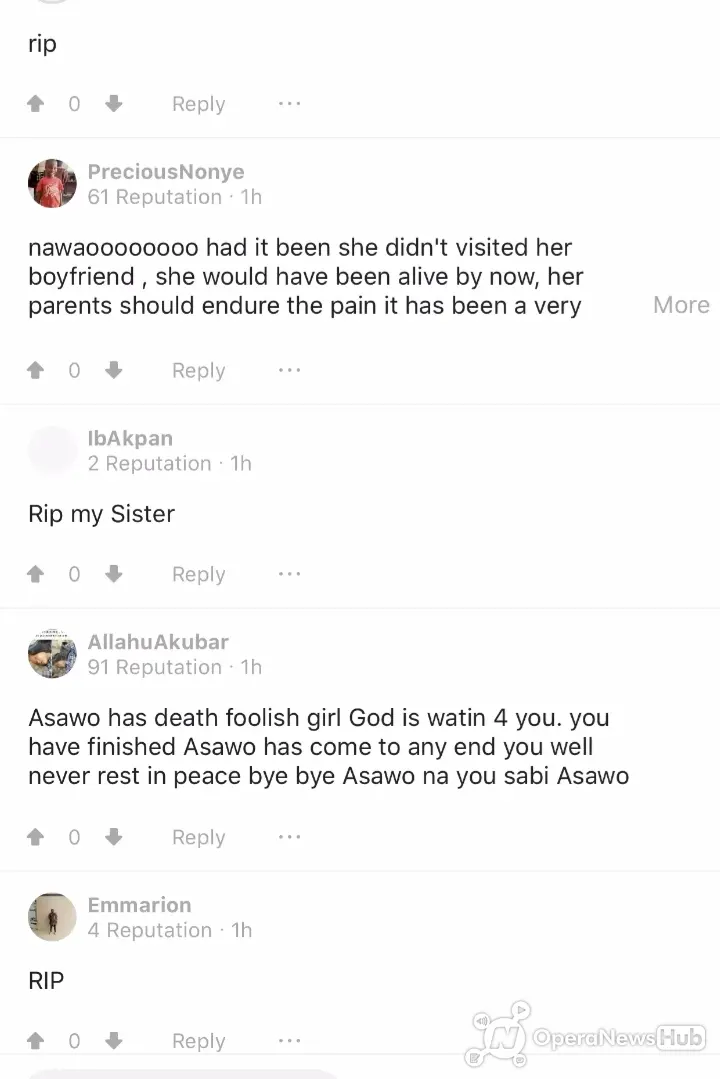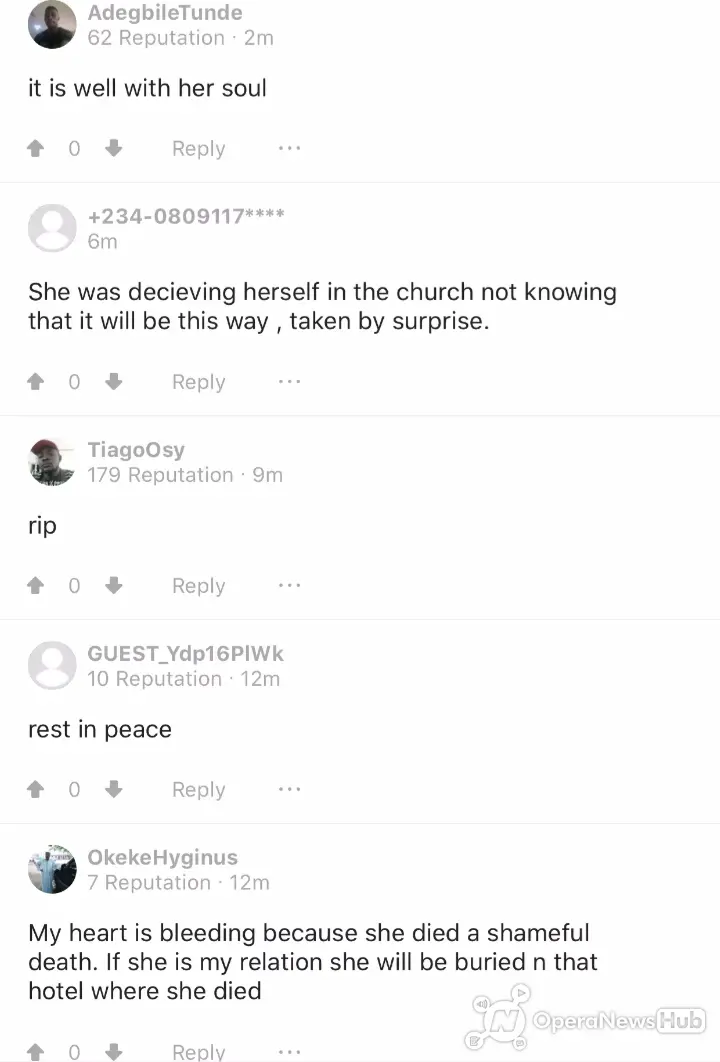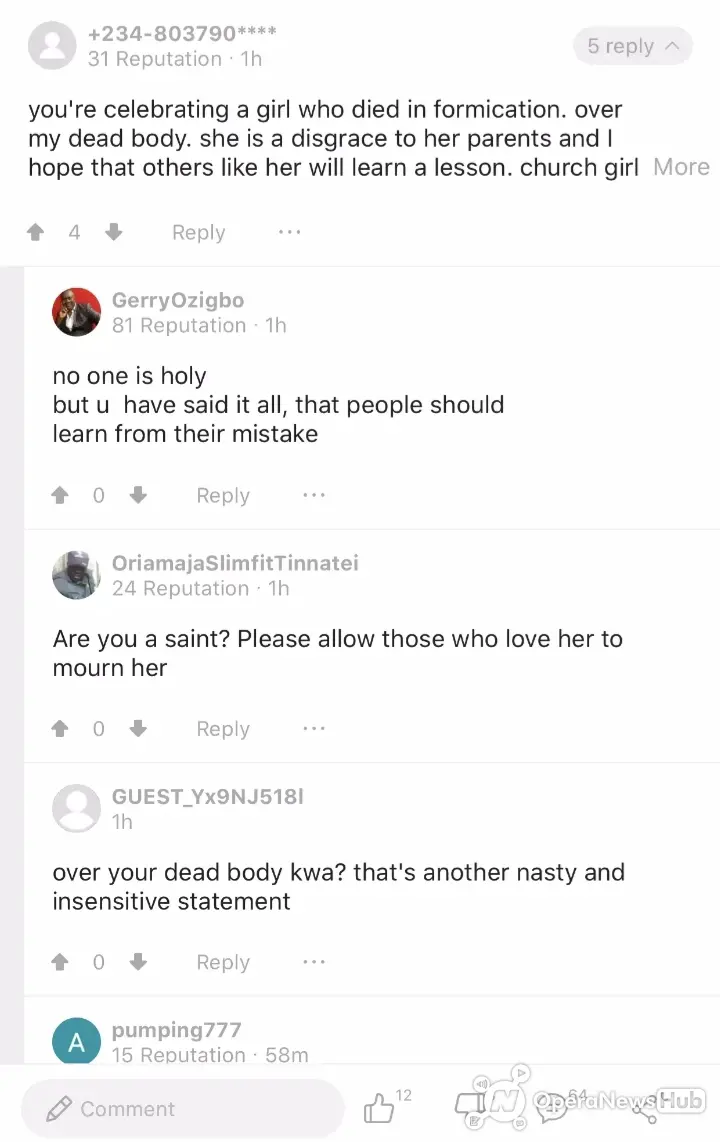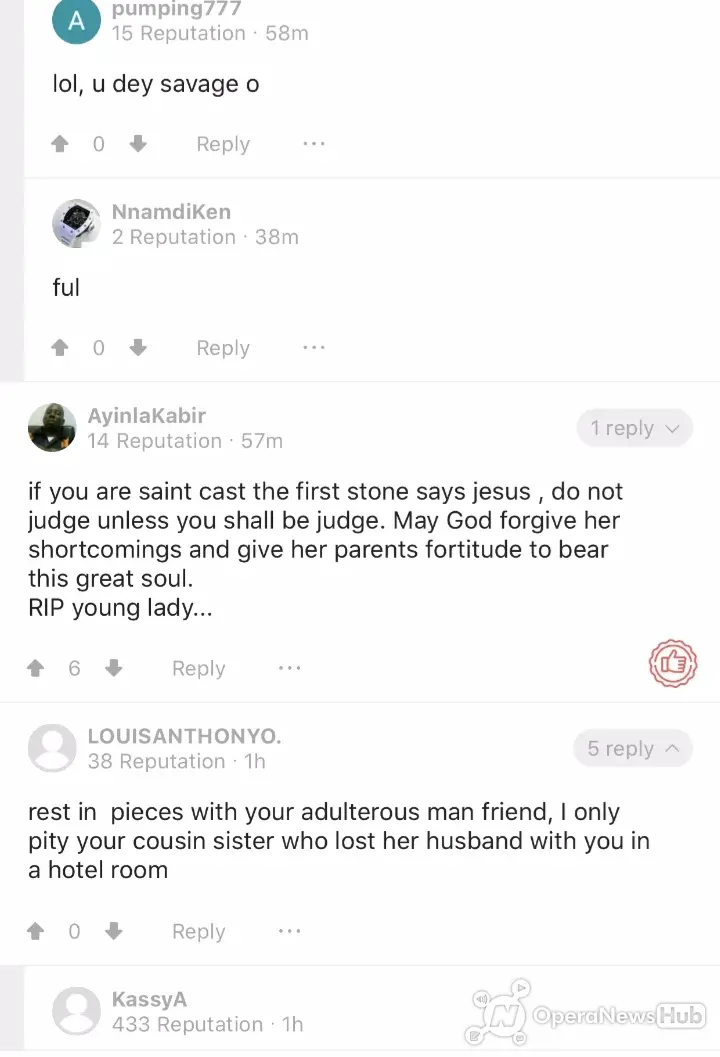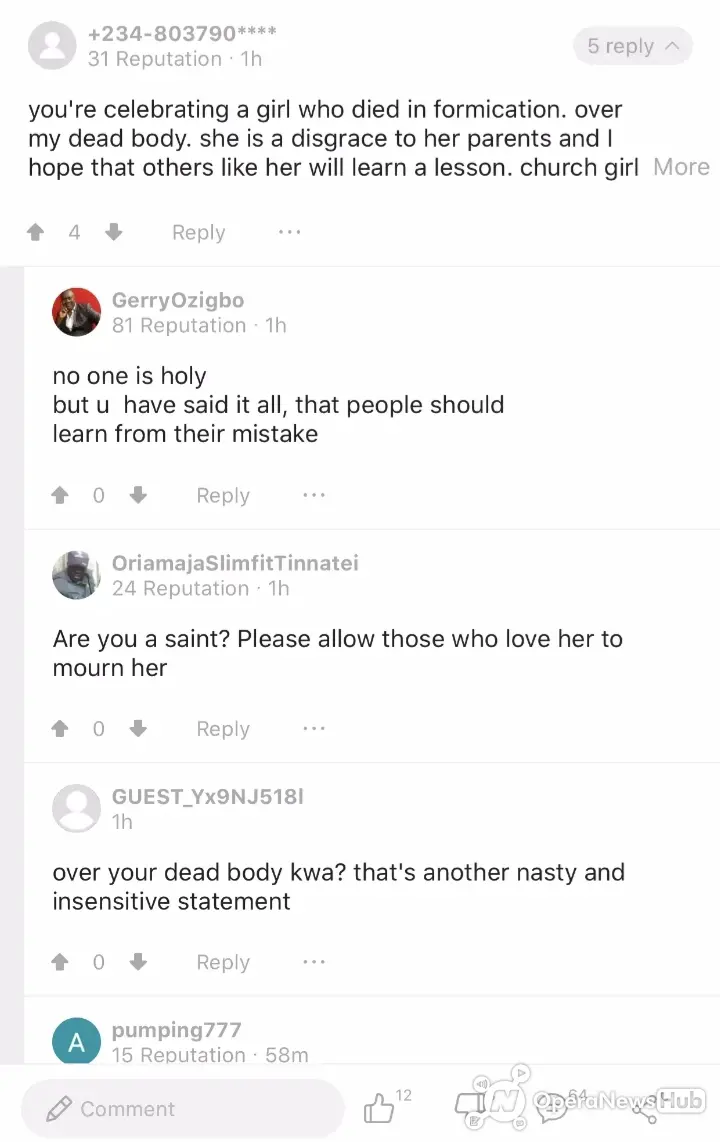 What do you think about this?
People should learn to not judge others
Even the bible said that judge not so that you will not be judged.
What if you lived a righteous life on earth but at the end of the day, died and went to help because you judged someone?
Please, Cynthia died and she is buried now. Stop judging her.
Let's hope she finds peace wherever she is.
What you should bad focused doing now is trying to be at peace with God rather than judging your fellow human being
People tend to forget that we are all sinners.
Also like and share this article
Remember to follow Us  @ejesgist
[adace-ad id="179851"] Get Latest Job Vacancies Via Email [email-subscribers-form id="1"]
Hot Job [Apply Now]