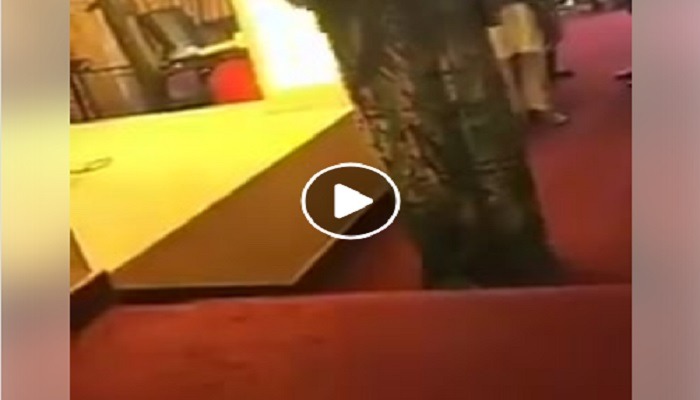 The person behind the widespread video, showing the first lady Aisha Buhari's action as she was restricted from entering her apartment at the aso villa has emerged.
Fatima Abdulmutallib, Daughter to president Muhammadu Buhari's uncle has revealed she was behind it.
She accused Aisha of violently attacking them in Aso villa.
Fatima made this accusation while admitting that she took the now-viral video that shows Aisha Buhari shouting at them and complaining about being denied access to her apartment.
Mrs. Abdulmutallib, who opened up about the video during an interview with BBC Hausa Service on Monday morning, said she least expected Buhari's wife to act in a violent manner.
READ ALSO : Ekiti Police arrest man who defrauded Corps member, three others by posing as a lawyer on Facebook
Stating the reason for taking the video, Mrs Abdulmutallib said "I only wanted to use it as evidence because she was just screaming and insulting us for reasons best known to her."
According to her, nobody was going to believe them if they had narrated the story, or if anyone did, nobody would get the gravity of the story so she decided to take the video.
She, however, said the video was not recent as she took it three years ago (2017) when they were packing out of Glass House, a building in the Presidential Villa.
Narrating the situation further, she said there was a part of the Villa called Glass House, where Mr Buhari asked Mamman Daura family to stay when he assumed office.
ACB