The Nigerian Idol 2022 Live Today and Nigerian Idol Top 8 Finalist can be accessed here on Ejes Gist Newspaper.
Abigail has be eliminated from Nigerian Idol Season 7.
Gerald was eliminated from Nigerian Idol Season 7 on Sunday April 3rd, 2022
Precious and Joel were eliminated from the competition last week.
The Nigerian top 8 contestants will battle it out to determine the last set of three finalists that will make it to the finals.
We know many of you have been waiting with bated breath to find out who our top 8 contestants for the Season will be, and we are happy to report that we not only got 8, but we also got an extra two to spice things up.
Below are the Names of the Nigerian Idol 2022 Top 8 Finalists.
The Top 8 contestants of Nigerian Idol had to battle with hundreds of participants who came from all parts of the country to clinch the coveted spot. After gruelling Auditions and countless tense moments; Jordan, Itohan, Banty, David Operah, Zadok, Faith, Progress and Debby made it to the Nigerian Idol Season 7 Top 8 Finalist
Jordan
Itohan
David Operah
Zadok
Faith
Progress
Debby
Banty,
Jordan:
He had the Judges amazed by his vocal ability right from his first Audition and got a standing ovation at most of his Auditions. Jordan knew he wanted to be a singer because it is the only way he finds true expression of who he is.
Itohan one of Nigerian Idol Top 8:
Itohan wowed the Judges with her proficiency at playing the keyboard and singing at the same time. Her singing ability was almost unquestionable right from the Auditions. She is looking forward to the euphoria of performing in front of her fans and everyone who has supported her.
Banty

Nigerian Idol Top 8 Finalist 2022
:
She surprised the Judges with her soulful voice which they didn't see coming and continued to give superb performances back to back. She started singing when she was 8-years-old and has since then performed mainly at church.
David Operah:
Operah pulled the stops as a performer at every stage of the Audition and his voice mixed with an unmissable swagger became a winning combination. David started singing at the age of eight. He performs at weddings, birthdays, as well as corporate events.
Zadok Nigerian Idol Top 8 Finalist:
Zadok's unique tone and powerful timbre made him one to look out for right from the Auditions and he definitely made sure to use his abilities to get to the top. Entertainer and businessman Zadok started singing a few years back and does that everywhere.
Faith:
She had come to the Auditions with the main aim of getting a glimpse of Simi but she ended up doing more than that and ultimately snagged a spot in the top 8. She started singing in her church choir in 2016 and decided it was the path for her because she finds so much happiness in music.
Progress:
Progress' range stood out amongst many of his peers and that vocal dexterity carried him through the Audition into the Nigerian Idol top 8. After going to a musical competition at the age of 16, Progress knew instantly that he wanted to be a singer.
Debby Nigerian Idol Top 8 Finalist:
She couldn't believe she was on TV during her first Audition but it seems she is going to be on screen a bit longer because her talent took her through all the rounds of Audition and straight to the top 8. Debby keeps her passion for music alive by performing constantly on social media, church, and lounges.
Tonight is the last chance to impress the judges, before voting begins!🎤🔥

Who will make top 10??#NigerianIdol
Sponsored by @getbigi and @BinanceAfrica pic.twitter.com/UTguTflOmS

— DStv Nigeria (@DStvNg) March 13, 2022
---
Also Read : Kingdom, winner of Nigerian Idol Season 6 Biography
This page contains the latest information on Nigerian Idol judges 2022 Names and pictures
Who are the judges for Nigerian Idol Season 7? is one of the many top trending questions in Nigeria.
Nigerian Idol judges 2022 Names and pictures
Dbanj, Simi, Omawumi, and Obi Asika are the judges for Nigerian Idol Season 7.
Season 6, judged by the trio of DJ Sose, Obi Asika, and Seyi Shay from the previous season. Many Nigerians were dissatisfied with the trio's performance on the show last season.
There were questions and criticisms about the judges' musical abilities as well as their judging abilities.
You may recall that during the audition stages, Seyi Shay caused a stir on social media when she 'condemned' a contestant for poor performance.
Season 7 of Nigerian Idol will premiere in February 2022. The judges for season 7 of the reality show have been revealed by the show's producers.
Nigerian Idol Season 7 judges are Dbanj, Simi and Obi Asika.
From this list, only Obi Asika is coming from Season 6. DJ Sose and Seyi Shay will not continue as judges in Naija Idol season 7.
Nigerian Idol judges 2022 Names and pictures.
D'Banj
Oladapo Daniel Oyebanjo, better Known by his stage name D'banj. He is a Nigerian singer, rapper, businessman and the founder of Mo' Hits Records with producer Don Jazzy.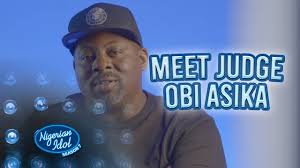 Obi Asika is a Nigerian creative industries entrepreneur. He is known for his involvement in the growth of Nigeria's music industry. He is the founder and CEO of Storm 360 – an indigenous music label.
Omawumi Megbele, known by her stage name Omawumi, is a Nigerian singer-songwriter and actress of Itsekiri ethnicity She is a brand ambassador for Globacom, Konga.com, and Malta Guinness. She's also part of the campaign called "Rise with the Energy of Africa
Simisola Bolatito Kosoko, better known by her stage name Simi, is a Nigerian singer, songwriter and actress. She started her career as a gospel singer, releasing her debut studio album in 2008, titled Ogaju
When is Nigerian Idol 2022 Live show time? The show time is 7:00 pm every Sunday on GOTV and DSTV Africa Magic Family channel.
.