I Spoke With A British Minister And He Told Me That Nigeria Must Remain Together At All Costs – FFK
Femi Fani-Kayode, the former Minister of Aviation, took to his verified Twitter account on Saturday to reveal what a serving British Minister told him during one of their recent discussions.
Pay Attention To: How To Make Your Marriage Last For 80 Years And Still Be in Love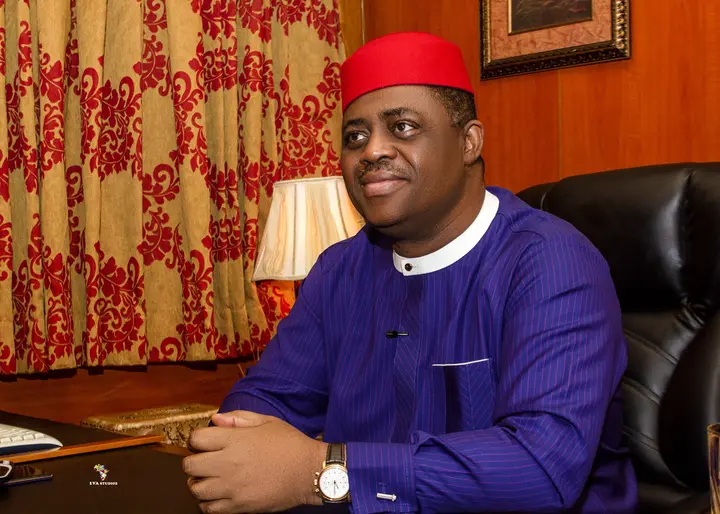 Femi Fani-Kayode said in a tweet on Saturday morning that he spoke with a serving British Minister who was with him at Cambridge a few years ago last night, and the British Minister told him that Nigeria must remain united at all costs.
Don't Miss : Private Car Owners Doesn't Need Roadworthiness Cert. Issued By VIO – Appeal Court ( Full Details  )
The response he claims to have provided to the British Minister appears to be a little amusing. Before lecturing him on Nigerian unity, he should let Northern Ireland reunite with Ireland, grant freedom to the Scots, apologise to India for centuries of abuse and oppression, apologise to Africa for enslaving and destroying their continent, apologise to China for the Opium Wars, abolish the British Commonwealth, and stop trying to unite the nation. When he told him all of this, he claims the man hung up.
Below are screenshots of the tweet: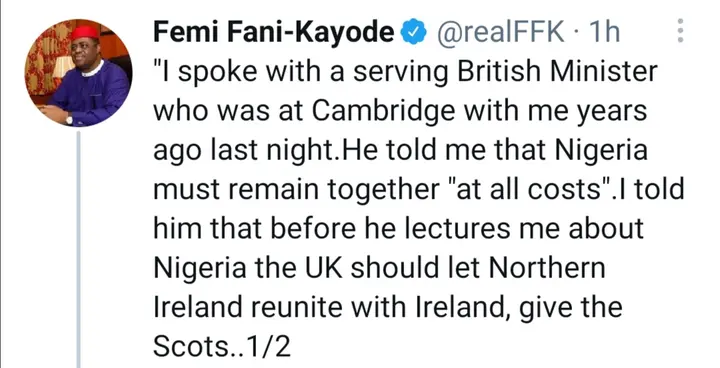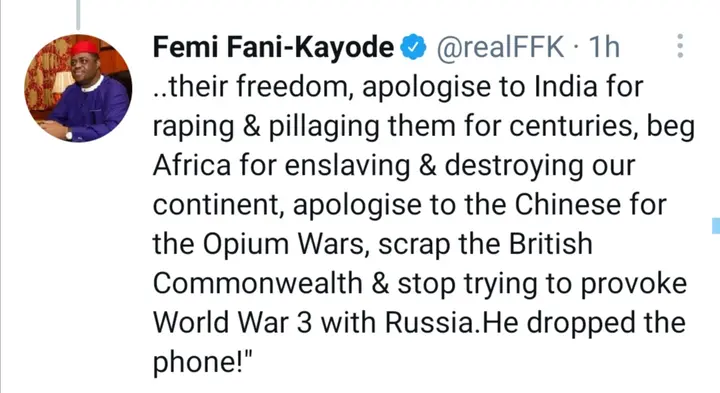 The dialogue between FFK and the British Minister takes place at a time when Nigeria is shaken by disputes over secession. Some people in the country have recently expressed feelings of marginalisation and a lack of sense of belonging, believing that their area is not properly represented in the system or is not benefiting enough from the polity.
Asari Dokubo, a former rebel leader, sparked a hornet's nest a few weeks ago when he dared President Muhammad Buhari and declared a de facto Biafra Customary Government. He said that they are prepared to leave and do not wish to engage in gunfire with anyone. He then proceeded to list the names of those who would hold positions of leadership in the new government.
Photo of Asari Dokubo: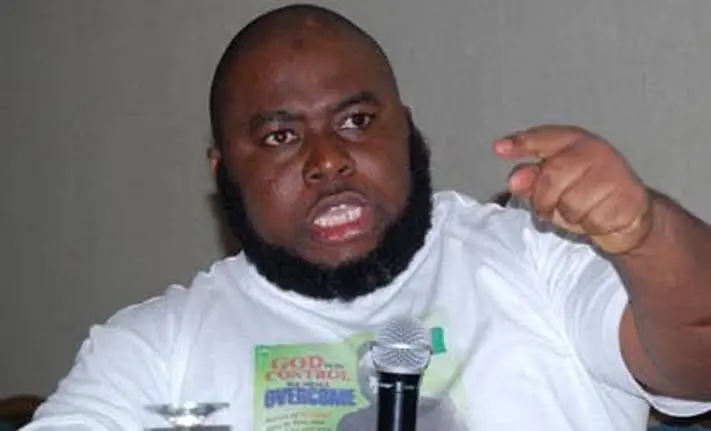 The presidency characterised Asari Dokubo's actions as a joke and stated that President Muhammadu Buhari's government would not be disturbed by his actions.
Sunday Igboho, a self-described freedom fighter, sparked a media frenzy a few weeks ago when he declared that the Yoruba people are no longer part of the Nigerian government and that they don't care what the Nigerian government does to them. He claimed that the Nigerian government does not benefit the Yorubas enough, and that the government only favours the Fulanis.
Sunday Igboho: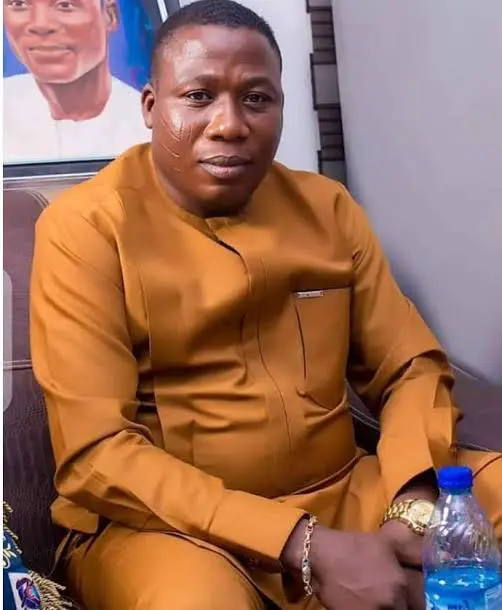 All these agitations have been given many people serious concerns about what the future really holds for Nigeria.
So from Femi Fani-Kayode's statement, it means the British government wants Nigeria to remain one and united, and do not want the country to divide.
Even though there are a few secessionists in Nigeria, many Nigerians do not want the country to split. They just want a fair and just framework for everyone, because they believe that Nigeria can only achieve true greatness through unity.