Kate Henshaw 's cleaner who was stabbed, rejected by hospital because they don't treat knife wounds.
Kate Henshaw, a well-known actress, has revealed that her cleaner was stabbed in the early hours of Wednesday, May 18, on her way to work.
Kate, who shared the sad news on Twitter, said she was rushed to a Lagos Island hospital but was turned away because they don't treat knife wounds.
Her cleaner was stabbed by two guys on a bike along Idowu Martins, she said, and is being treated at home.
The 50-year-old actor wrote in his account of the incident,
"My cleaner was stabbed this morning at 6am on her way to work on Idowu Martins next to Mega Plaza..
She managed to get to a clinic nearby and was sent away that they do not treat knife wounds!!
She is now receiving treatment at another hospital.
No one is safe!! No one😡"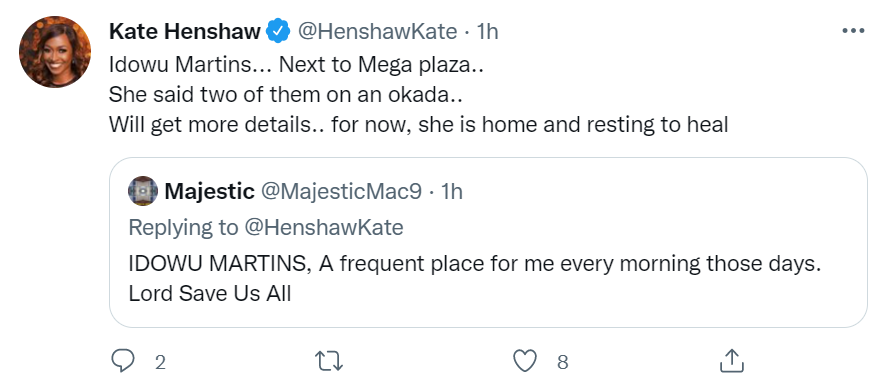 A while ago, Kate Henshaw fumed at people who feel think they're entitled to other people's money and think they get to decide what people do with their money.
The actress took to Twitter recently to tell such people to put away with the bad behaviour, while stating that people who work hard for their money deserve to spend it anyhow they please.
Actress Kate Henshaw wrote on her page,
You are not entitled to money that is not yours. No!
Stop this bad behaviour that the world owes you anything….
Those working hard to make every penny deserve to spend or give it away the way they choose.
Key word here * working hard*