Supreme Court reveals new CJN, Ariwoola's real age
Olukayode Ariwoola, the newly appointed acting Chief Justice of Nigeria (CJN), was born in 1954 rather than 1958, according to Dr. Festus Aweneri, the Supreme Court of Nigeria's Director of Information.
The new CJN began his primary school education in 1959, according to Aweneri.
The clarification from Aweneri comes amid debates over Ariwoola's age, as a biography page for him on Wikipedia lists his year of birth as 1958 rather than the year listed in his official records.
The National Judicial Council (NJC) and the National Assembly are expected to confirm Justice Ariwoola, who took his oath of office on Monday, after three months in an acting capacity (NASS).
The acting Chief Justice of Nigeria took the oath of allegiance to the Federal Republic of Nigeria during the swearing-in ceremony held in the presidential villa.
Recall that  President Muhammadu Buhari swore Justice Olukayode Ariwoola in as the temporary Chief Justice of Nigeria (CJN) on Monday, June 27.
Following the illness-related resignation of his predecessor, Justice Tanko Muhammad, Mr. Ariwoola was sworn in as the new Chief Justice of Nigeria (CJN).
There were controversies surrounding his age, which stated earlier that he was born on August 22, 1958 in Iseyin, Oyo State.
He attended Local Authority Demonstration School, Oluwole for his primary education between 1959 and 1967. He then proceeded to Muslim Modern School from 1968 to 1969 and later Ansar-Ud-Deen High School in Saki where he completed his secondary education.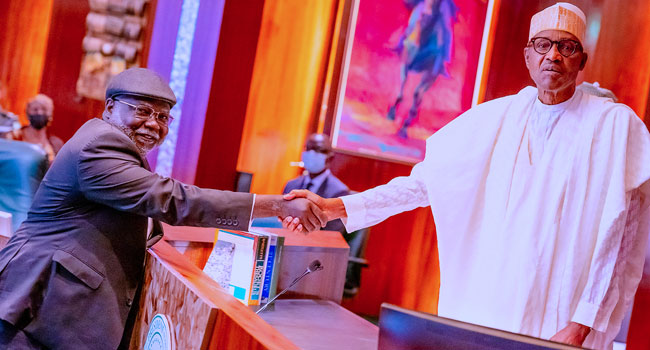 Ejes Gist Newspaper reports that prior to Justice Tanko Muhammad's resignation on Monday, Justice Olukayode Ariwoola was the senior Supreme Court Justice.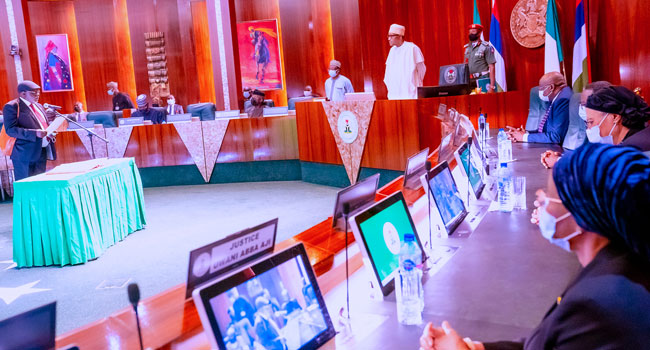 Thanks for reading Supreme Court reveals new CJN, Ariwoola's real age