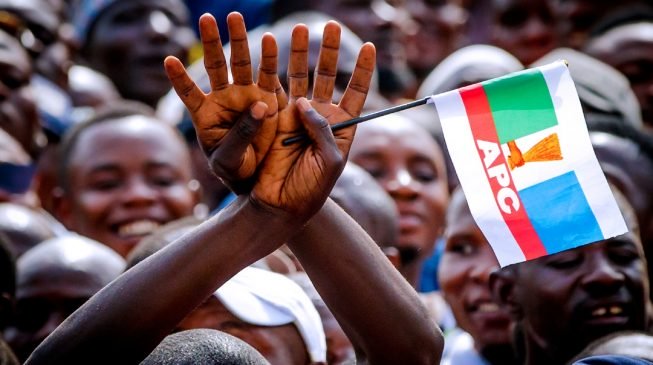 The attention of APC Mandate Defenders has been alerted to a false and misleading news article claiming that an early morning demonstration took place in Abuja today, despite the fact that nothing like that ever happened.
In a statement issued Monday afternoon in Abuja by the group's National Publicity Secretary, Mr. Ifeanyi Emeka, the group denied the claim, saying the trending video was an edited version of the failed June 12 nationwide protest organised by some citizens serving foreign interests as well as the opposition in Nigeria.
In order to avoid accountability for the large sums of money collected by these unpatriotic elements in order to destabilise the country, the shenagans behind the evil plot edited an old video clip of the failed June 12 protest and circulated it all over social media in order to dupe the unsuspecting and law abiding members of the public, according to the group.
The group advised Nigerians to ignore the fake news and go about their normal business as there is nothing to worry about.
When President Buhari went to Borno State last week to commission some projects, we saw the crowd that came out to express their love and affections for him in the state. Everywhere the President goes, the storey is the same.
Besides, by all accounts, President Buhari is a capable leader whose sole motivation is to improve the lives and well-being of all Nigerians.
As a result, we cannot enable national adversaries to collaborate with few unpatriotic individuals to destabilise the country our forefathers entrusted to us.
The group urged agent provocateurs across the country to seek legitimate sources of income rather than endangering the futures of young people by staging incessant protests and fabricating false and misleading news reports about Nigeria, which frequently discourage foreign investors from considering Nigeria in their investment decisions.
Democracy entails more than just holding elections or organising rallies; it also entails accountability, as well as accepting and respecting the people's verdict.
As a result, we must learn to respect Nigerians' right to freedom of expression, as indicated by the 15.2 million Nigerians who elected President Buhari to lead the country in 2019.
.