Naziru Sani, a 21- year- old suspected terrorist got netizens in shock after he revealed that he has killed over 20 innocent Nigerians in the North- West before his arrest.
"I have been involved in communities' attacks under the command of my boss, Turji, and I have killed over 20 persons in the past but I have repented now," the suspect said, admitting to working under the camp of Bello Turji, a notorious terrorist who is on the police wanted list for acts of terrorism.
Sani stunned onlookers by making more confessions to SP Gambo Isah, the Police PRO, while being paraded at the Command's headquarters on Tuesday.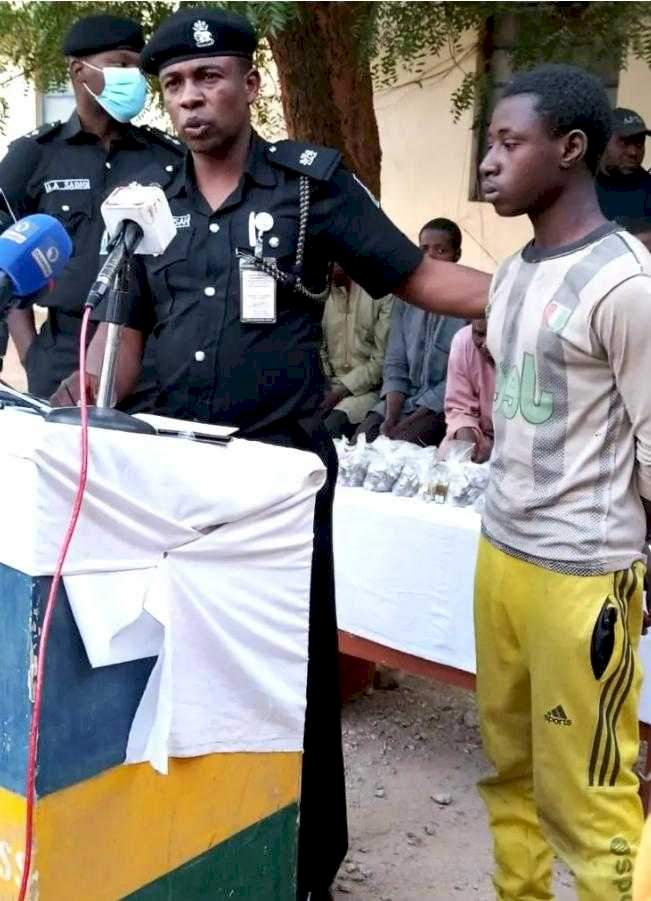 According to reports, the suspect is a resident of Makera Village in Zamfara State's Tsafe Local Government Area, and was apprehended near Jabiri Quarters in Funtua LGA, Katsina, based on credible intelligence.
Sani went on to confess his crimes, saying: "My name is Bello Turji, and I am Bello Turji's son. I'm a subordinate to him.
"I've been involved in community attacks under my boss's command, Turji, and I've killed over 20 people in the past, but I've since repented.
"I ran for my life from the Jangebe forest in Zamfara, where Turji is currently hibernating. While trying to get to Suleja, Niger State, where my parents live, I was arrested by the police in Funtua. In Makera Village, Tsafe LGA, Zamfara, I left my wife and children."
.