Fuel tanker explodes on Otedola Bridge in Lagos 
It's been reported that in the wee hours of Saturday, 17th of October, 2020, there was a fuel tanker explosion on the Otedola link bridge in Lagos.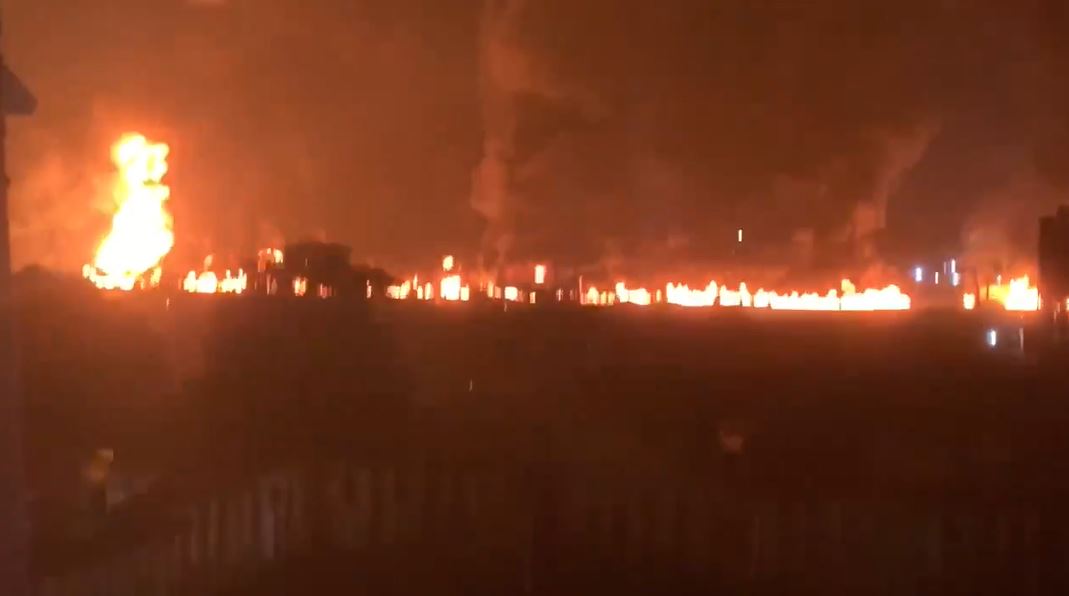 Social media users who shared the videos online, reveal that the explosion occurred around 02:00am, Saturday morning… Reports as to whether or not there were casualties are yet to suffice.
Here's some videos below,
It should be recalled that there was an Otedola Bridge fire accident that occurred on the Otedola Bridge at the Lagos end of the Lagos-Ibadan Expressway where a tanker lorry fully loaded with petroleum product fell, leaked and exploded on 27 June 2018.
The massive fire at the Lagos-Ibadan Expressway broke out after the explosion of a petroleum filled tanker lorry leading to the transfer of flames to other vehicles approaching the lorry on the busy road.
The Nigerian Federal Road Safety Corps announced on their Twitter account on the night of June 28, 2018, that "A total of nine persons have been confirmed dead as a result of the incident." [7] The Lagos State Government reported the number had risen to 12 on July 2, 2018.
ALSO READ : 4 suspects nabbed for allegedly attacking police station in Ebonyi
The Federal Road Safety Corps also announced that at least 54 vehicles were burnt with the tanker. Nevertheless, a number of eyewitnesses, nearby residents and public believe that the reports on the economic loss and casualties are distorted by government and media.
Fuel tanker explodes on Otedola Bridge in Lagos
.