Jubilation Trai as the First Set of Container Bodies Arrive in Onitsha Seaport After 40 Years of waiting
---
There has been outcry from many traders and businessmen who import goods to Nigeria from other countries especially among South Easterners that a seaport be commissioned for them in Onitsha Head bridge so to easing the burden and costs involved in shipping goods to Lagos and then, sending them back to east again. According to many, it will make the price of goods cheaper here in the south eastern and south southern regions as it is in Lagos and other neighbouring states who don't need to start transporting their wares to where they will sell.
This prayers seems to be answered as not too long after it was commissioned, a ship loaded with containers was seen sailing to Onitsha Head bridge where it offloaded all to signal to everyone that the sea port is now in use. This is the first time it's happening in the past 40 years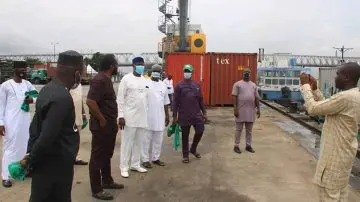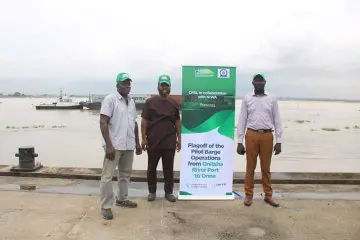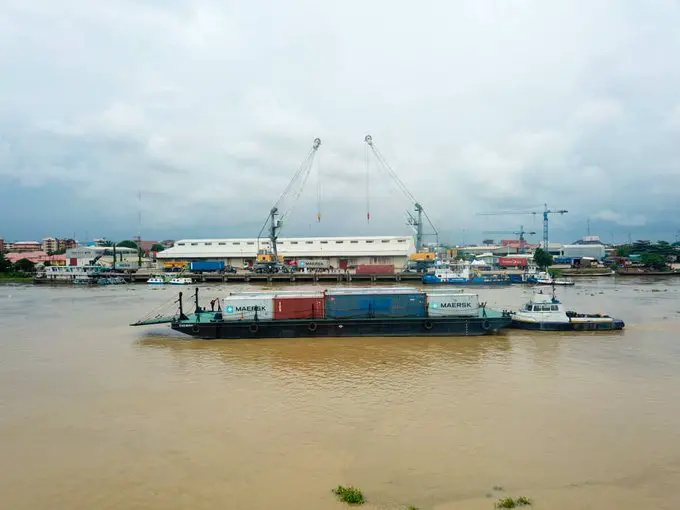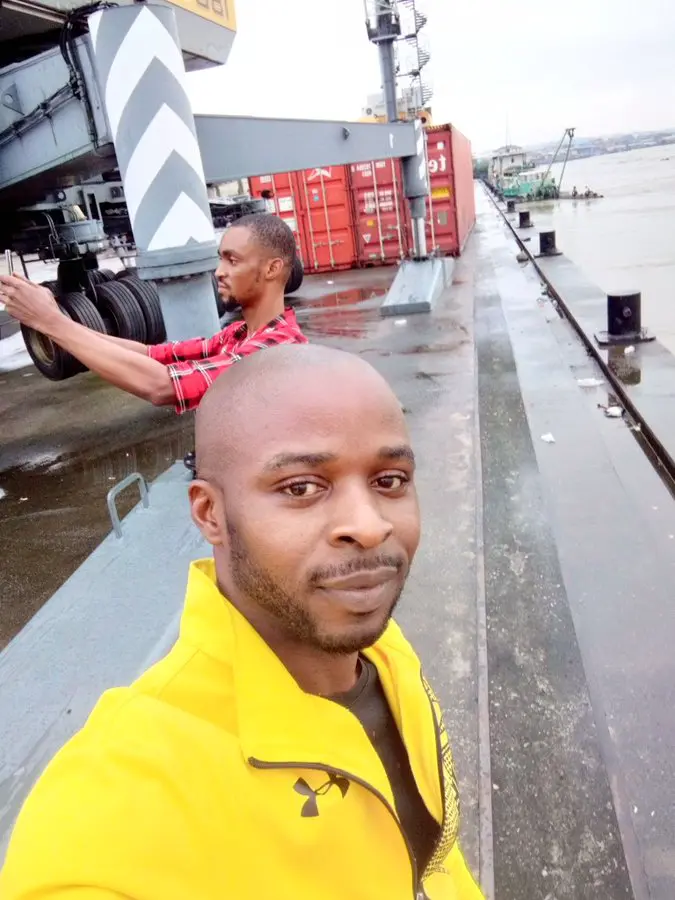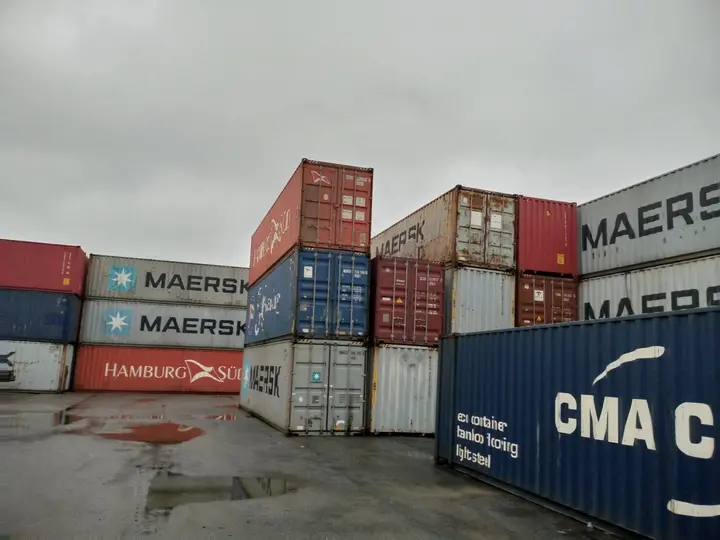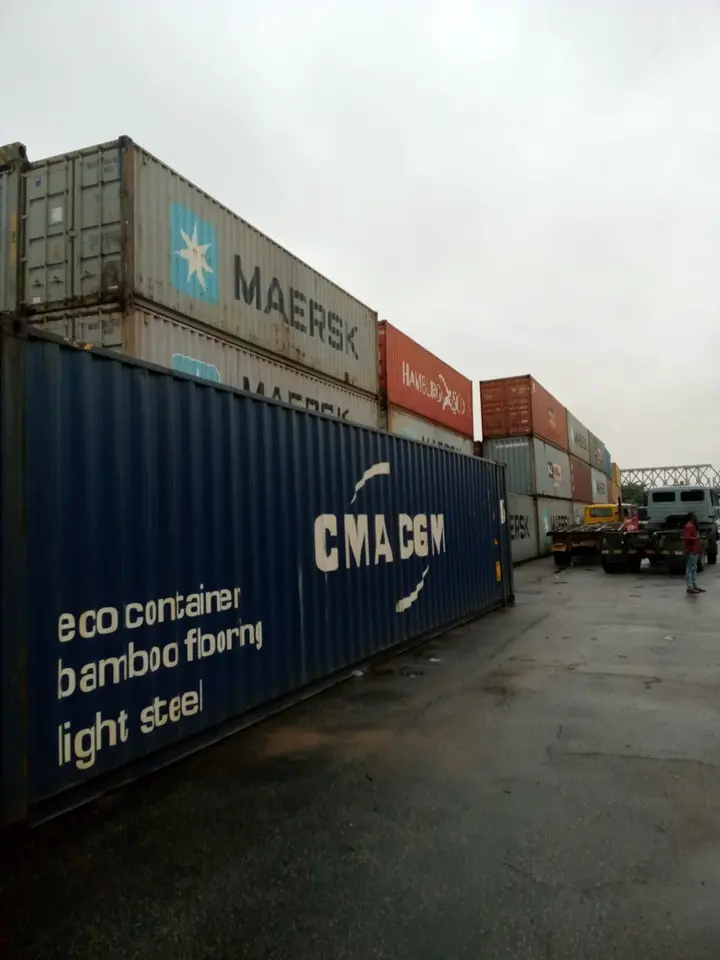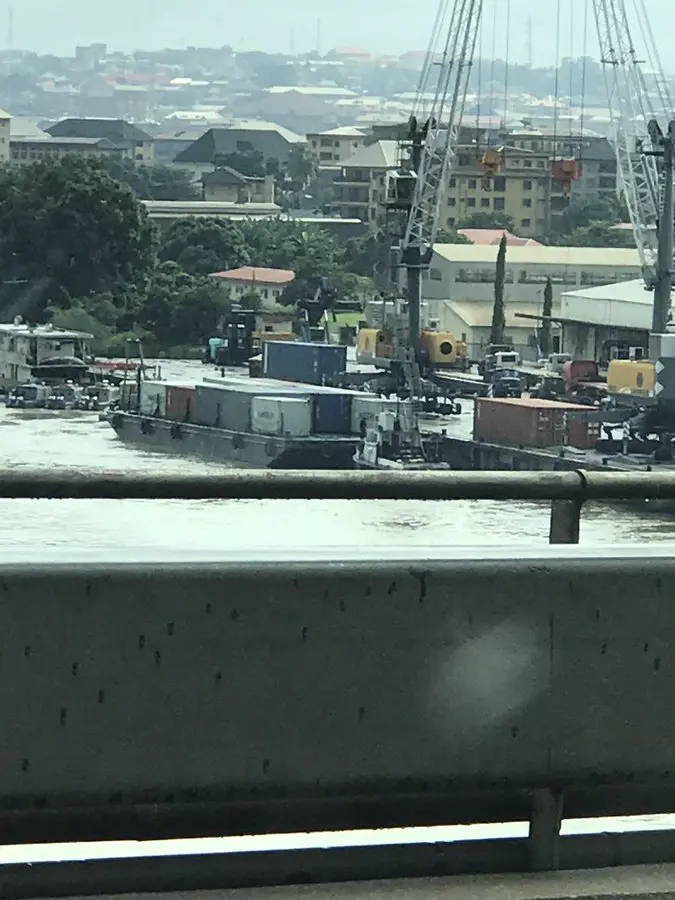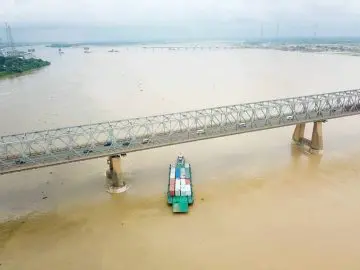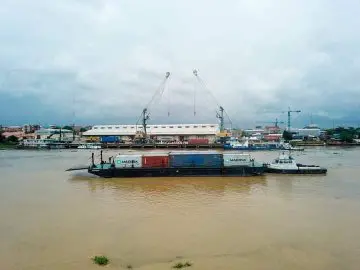 Very many people rejoiced towards that as that's a project they found rather impossible to undertake but finally its here courtesy of his Excellency, President Muhammadu Buhari. Done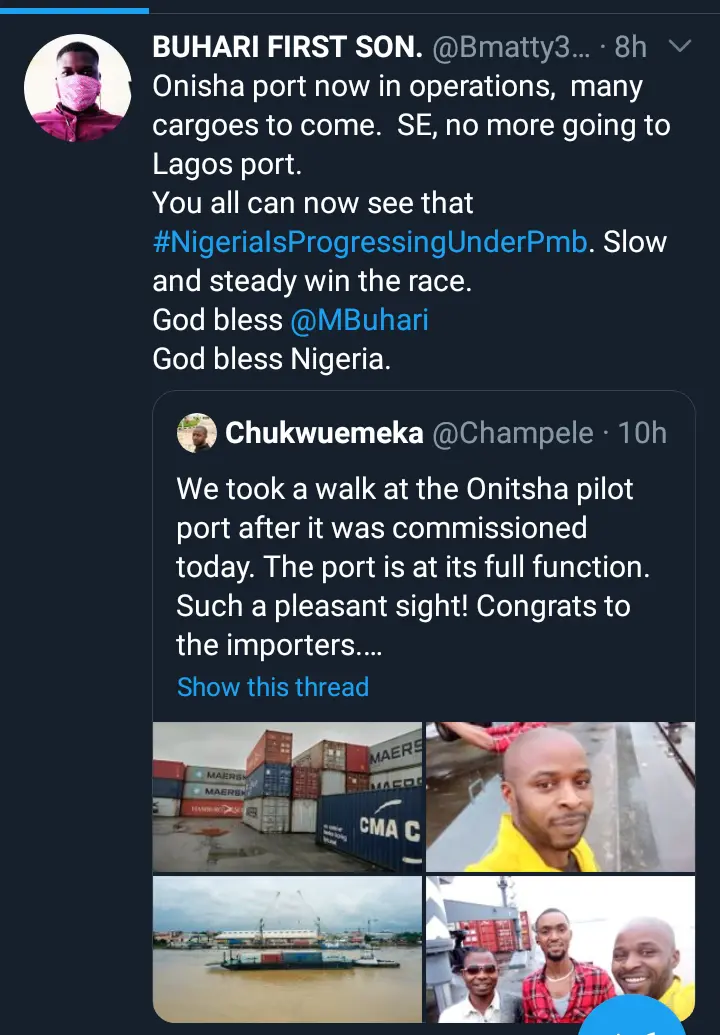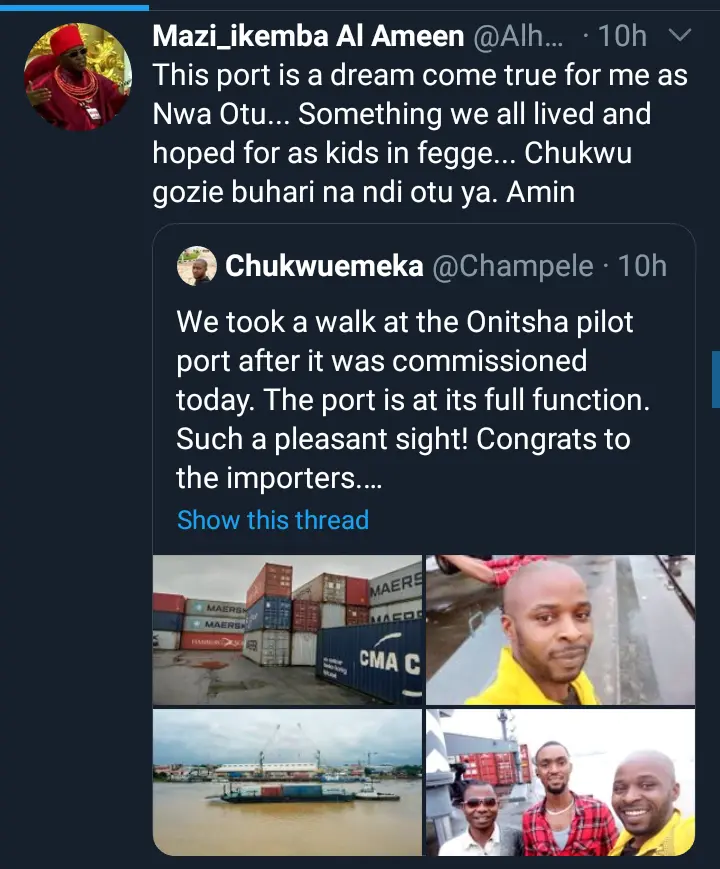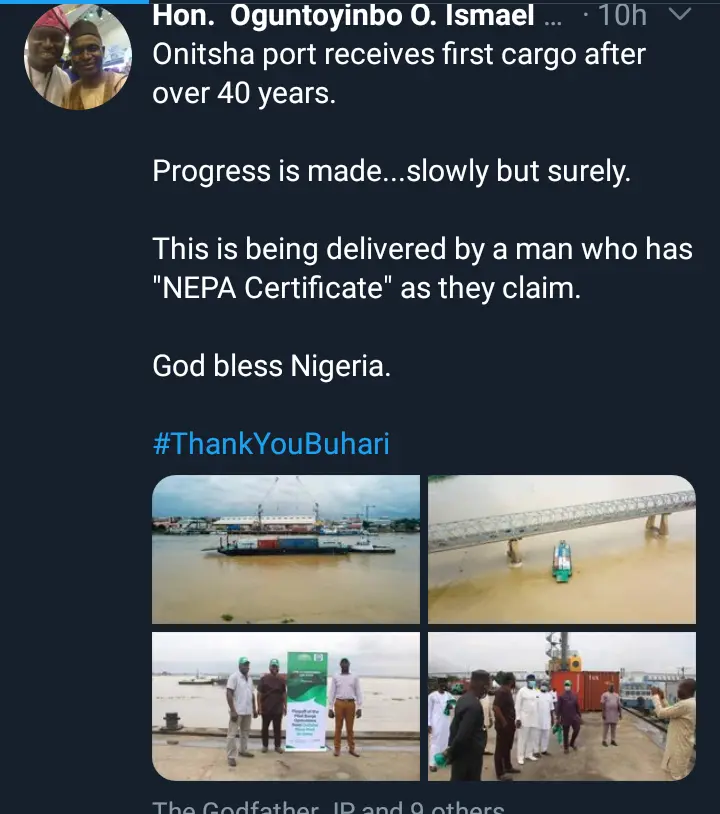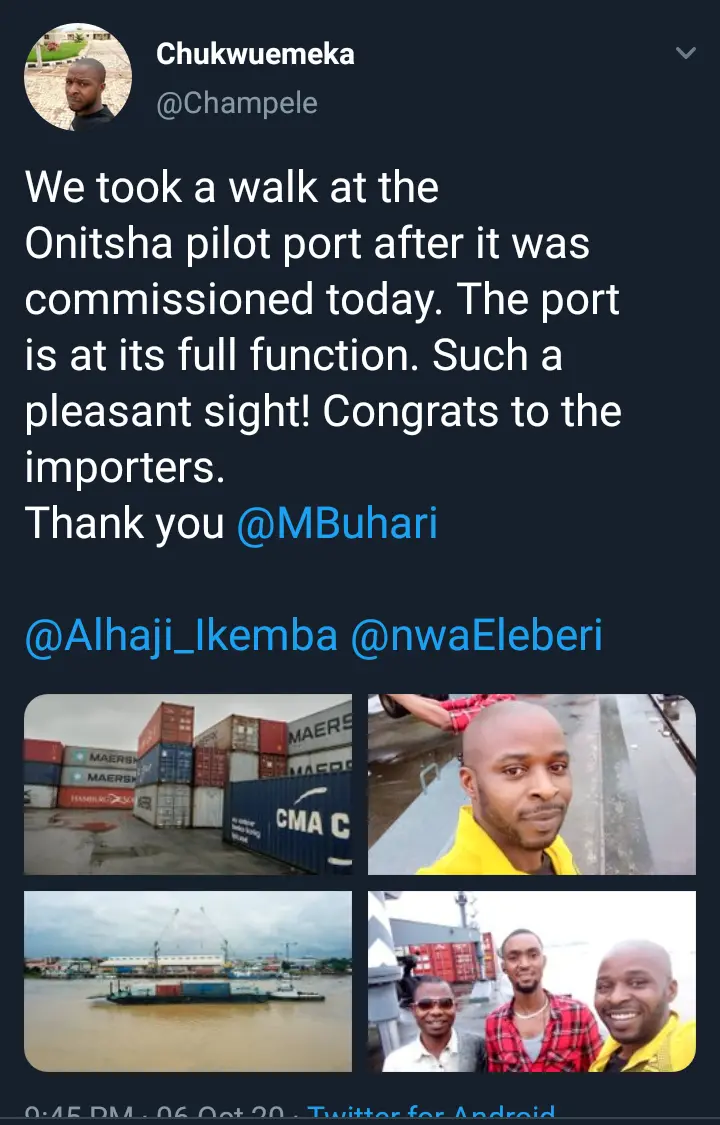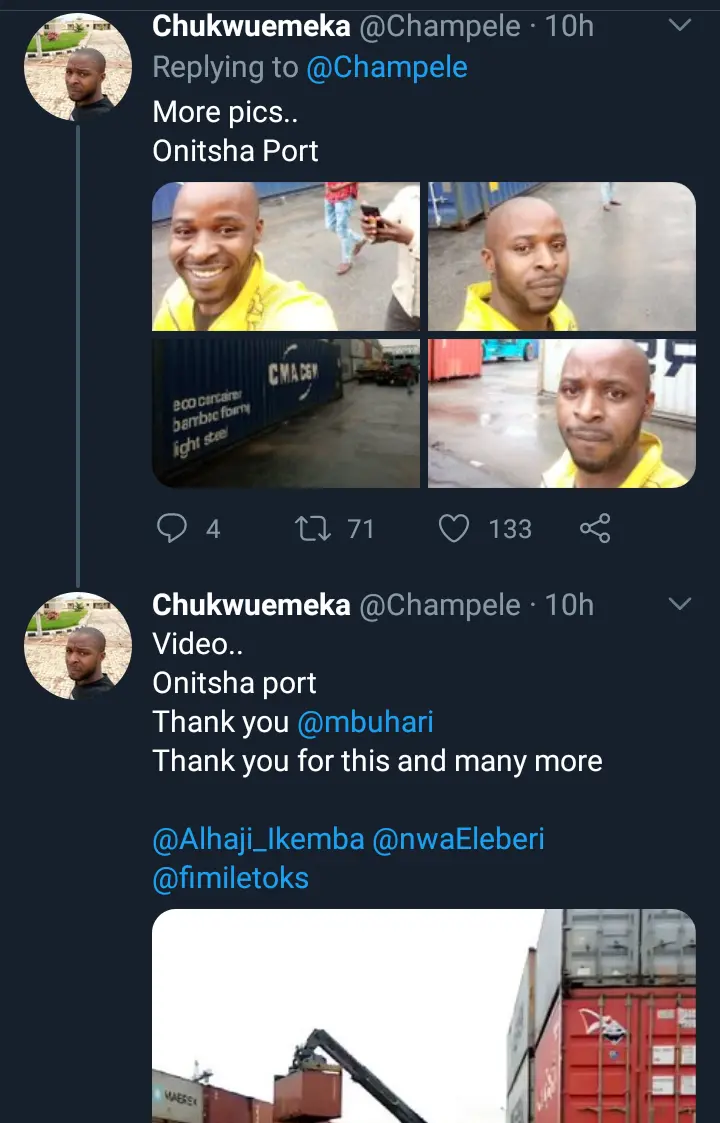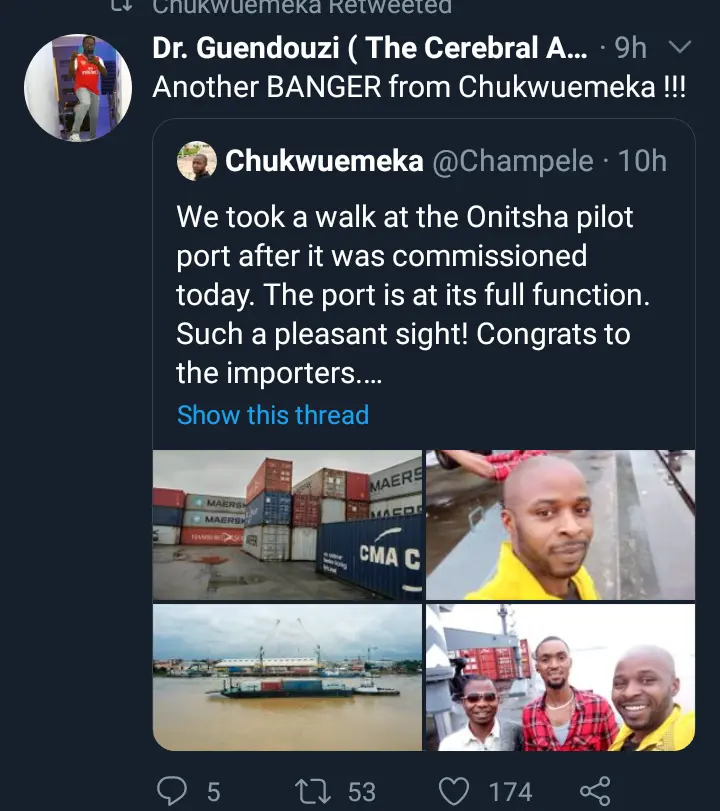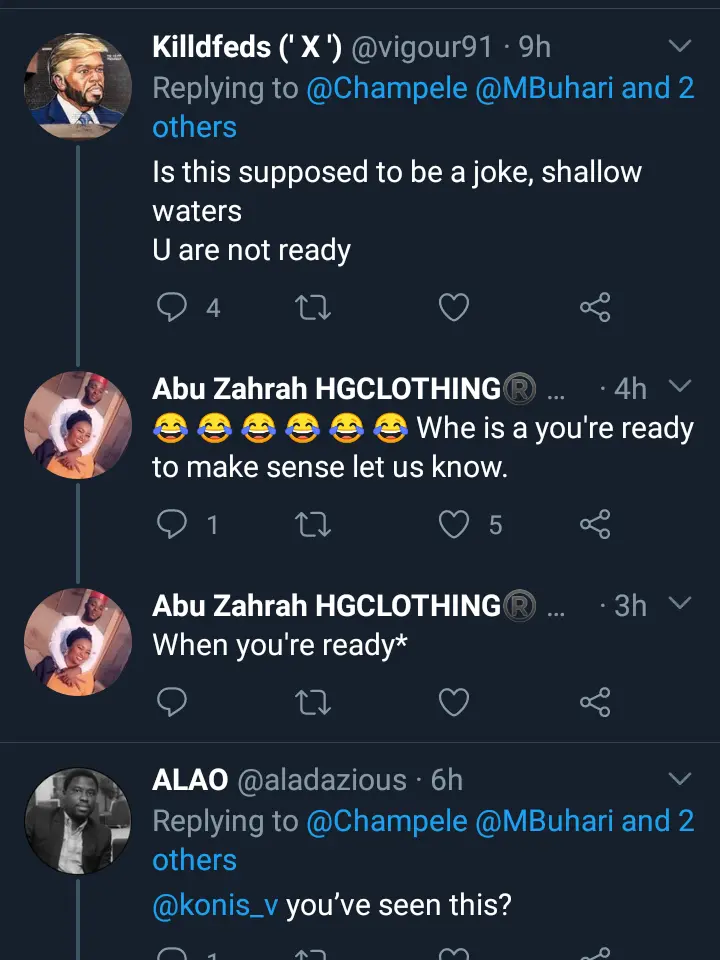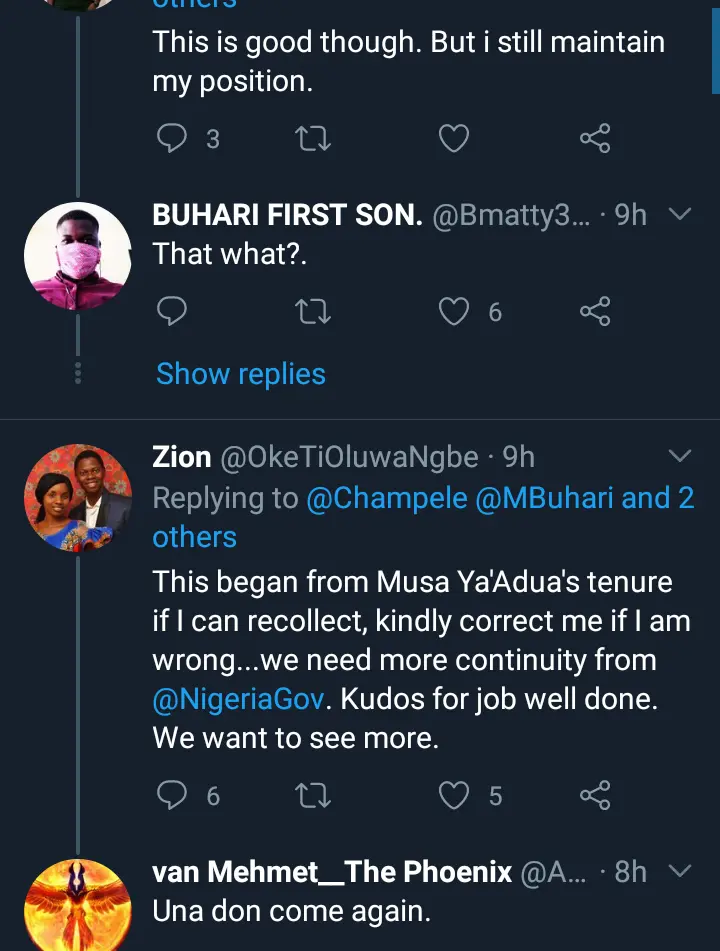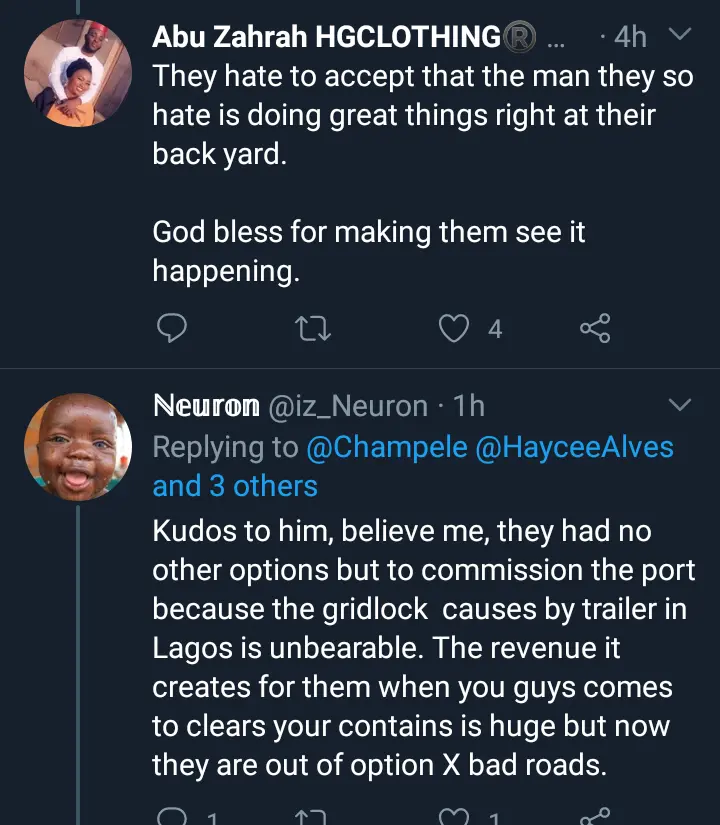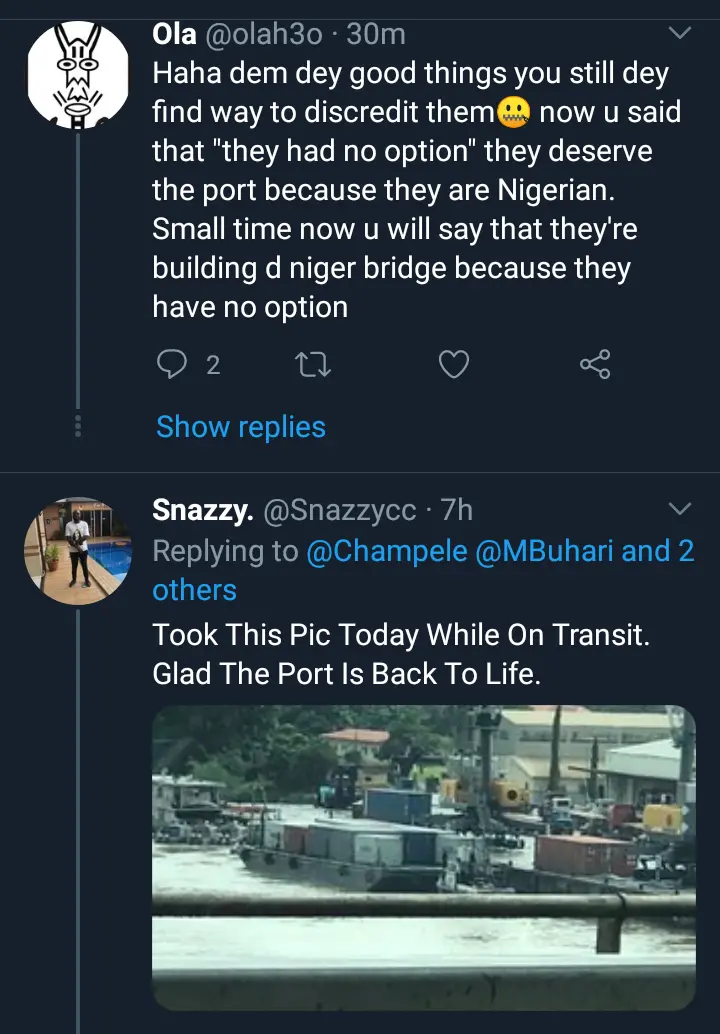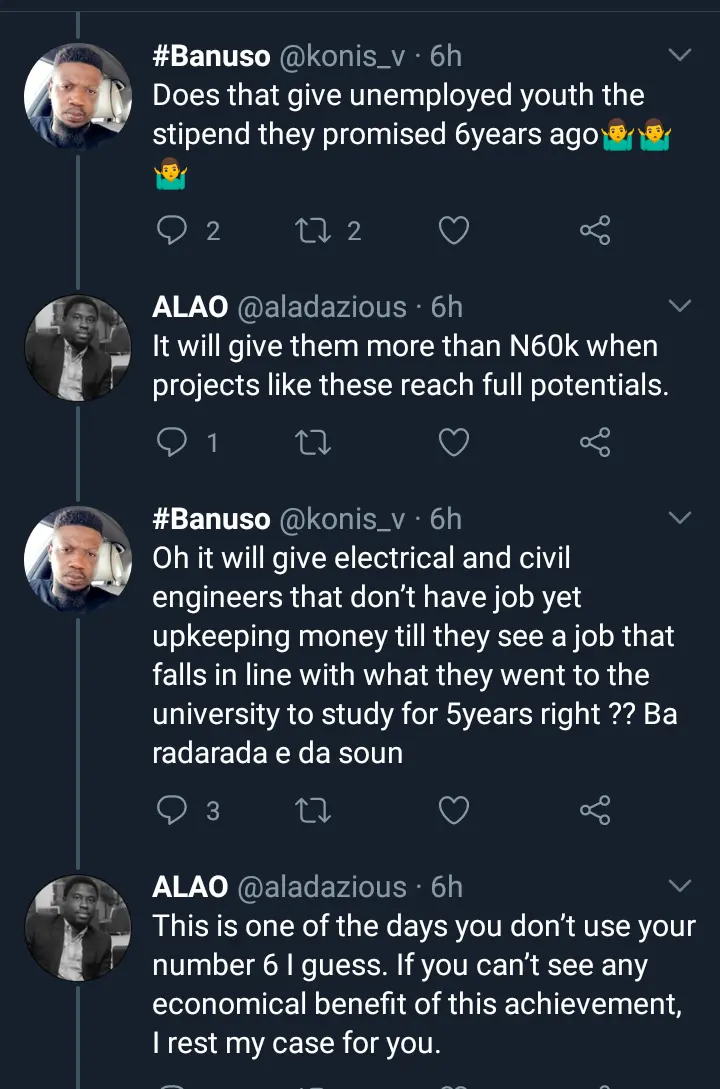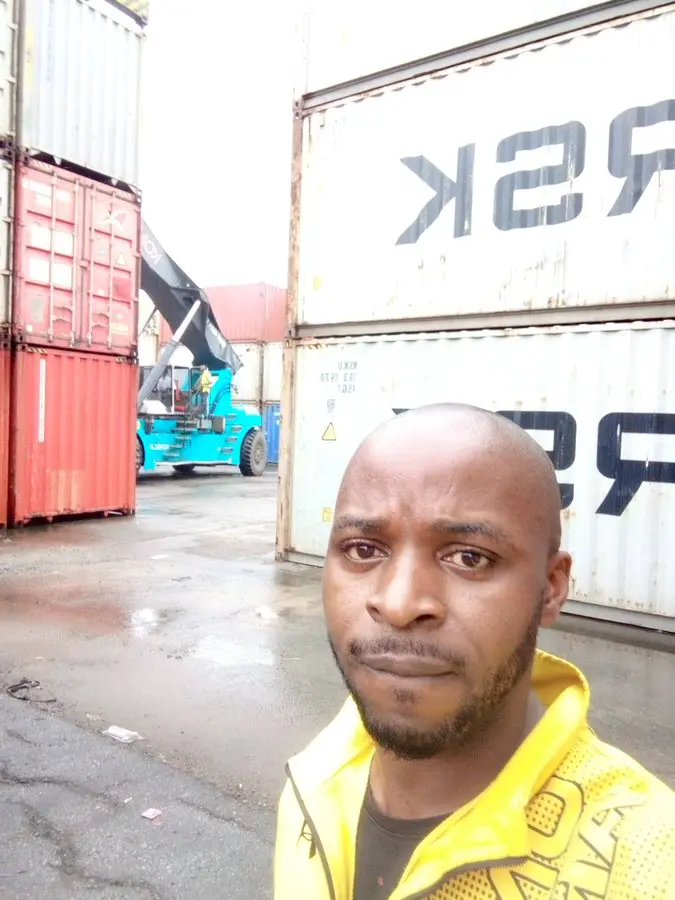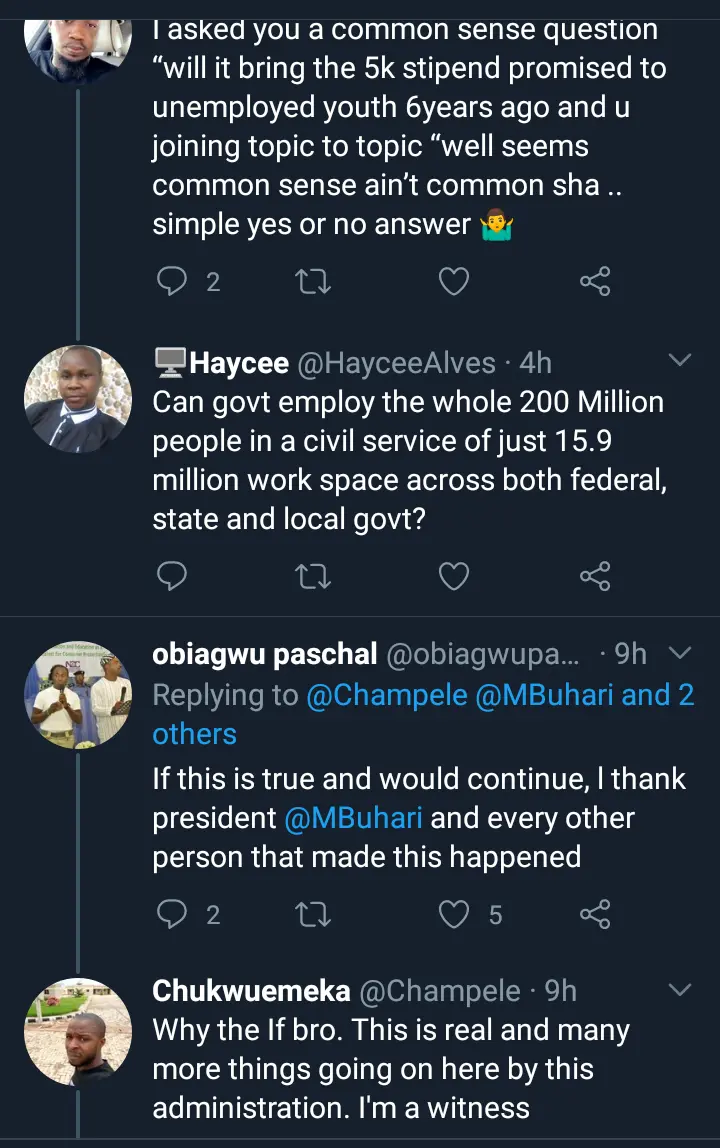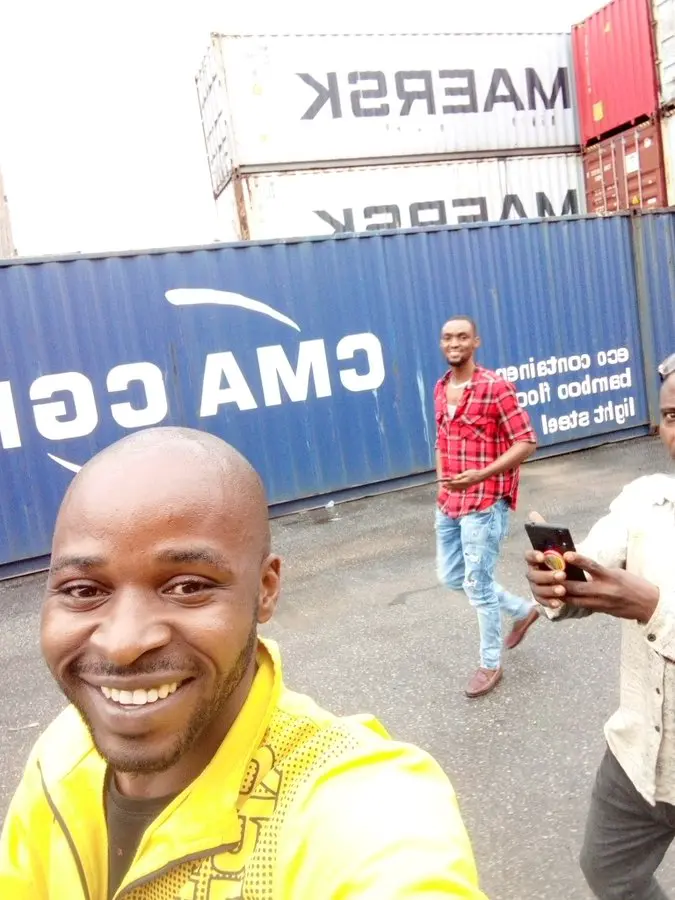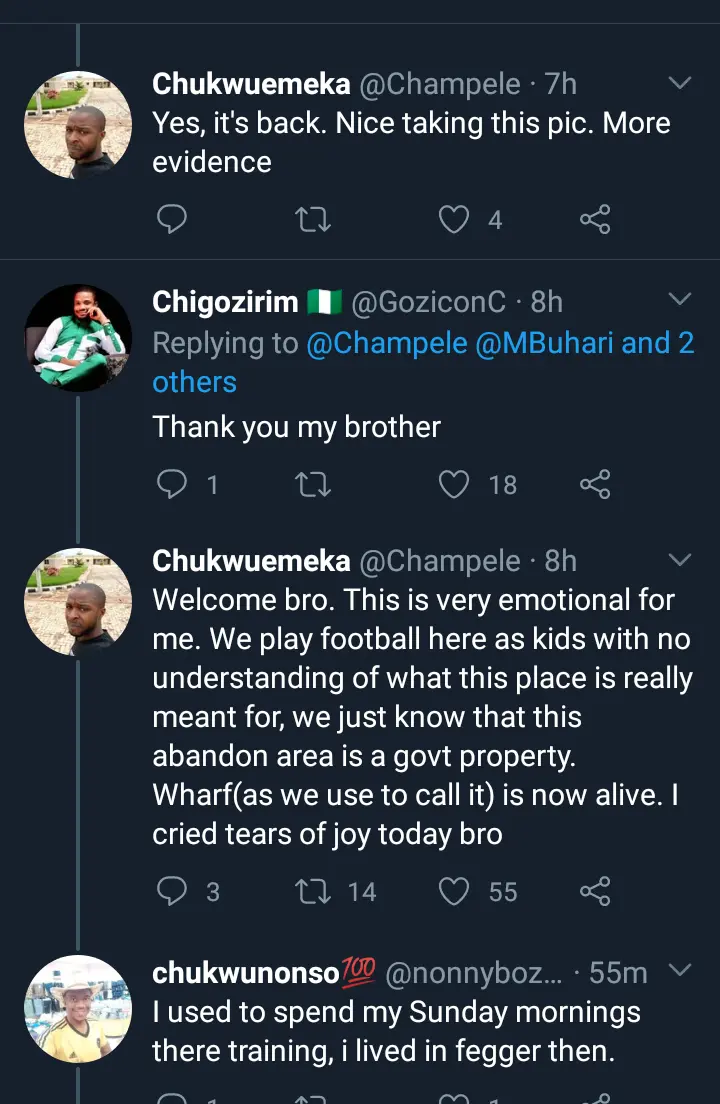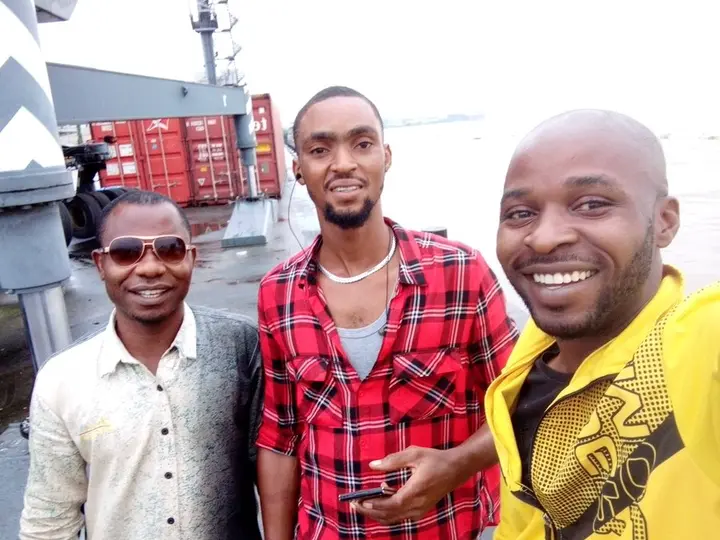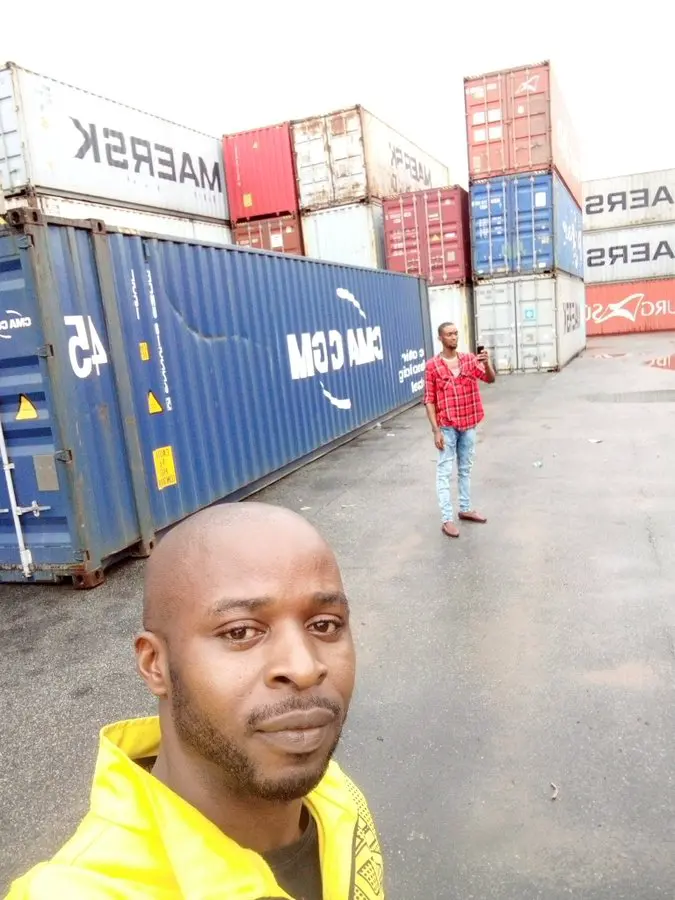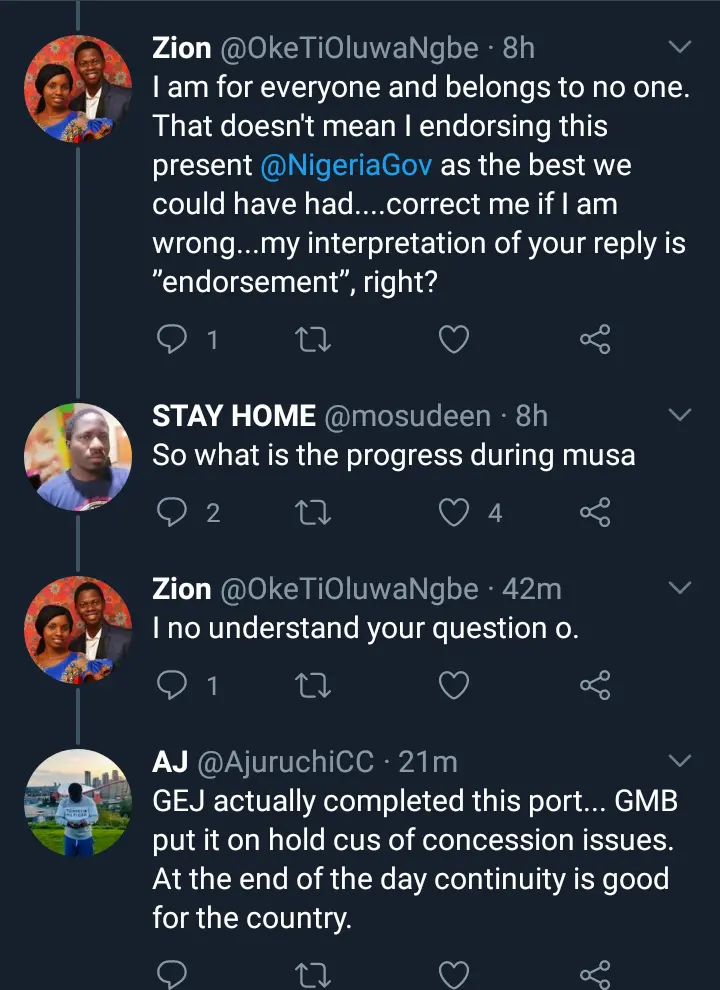 I'm not trying to sound like a fan of his Excellency here but as a concerned citizen of the country who truly stand for what's right and applauds any that does so, President Muhammadu Buhari has done very well, in fact beyond so many people's expectations especially for the south easterners. The second Naija bridge is still on and great work is being done there, now the Onitsha Seaport has been commissioned and already in use, the holy book says you should pray for your leaders for I tell you, uneasy lies the head that wears the crown. Support your leader in the project he's into first and see where he leads you for despite all that's been happening, this country is still ours and only when we join hands together as one supporting each other massively will this success be achieved.