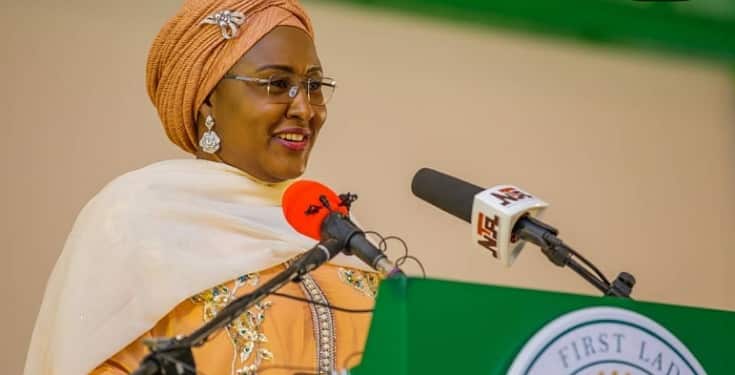 After a long time of curiosity, regarding the whereabout of the First Lady of Nigeria, Aisha Buhari, she has finally broken the silence in celebration of the 59th Independence anniversary of the country.
Recall that the disappearance of the first lady has been a topic of discussion for some days as she shunned public functions.
It was reported that she left the country in protest against "certain developments" at the presidency.
It was also reported that the first lady, who left the county early August to Saudi Arabia for hajj, had not returned.
Commenting on her Twitter page today, however, she said she wished to restate her resolve to touch more lives through Aisha Buhari Foundation and Future Assured Programs.
She added, "I, however, continue my call on more privileged Nigerians, the private sector and NGOs to do more in the areas of education, health empowerment and protection of women and children. It is in my earnest belief that the future is bright."
However, Aisha didn't make further comments on her whereabouts even though her followers on Twitter queried her.