Facebook, WhatsApp And Instagram Down, Some People Will Cry Today – FFK Reacts
David Oluwafemi Adewunmi Abdulateef Fani-Kayode, a Nigerian politician, essayist, poet, and lawyer, has taken to his official Twitter handle to express his displeasure with some Nigerians who have complained that their social media platforms such as Facebook, WhatsApp, and Instagram have stopped functioning.
Femi Fani-Kayode, a well-known politician and active member of the All Progressives Congress (APC), stated on his official Twitter account, "Facebook, WhatsApp, and Instagram down, some people will cry today"
See tweet below…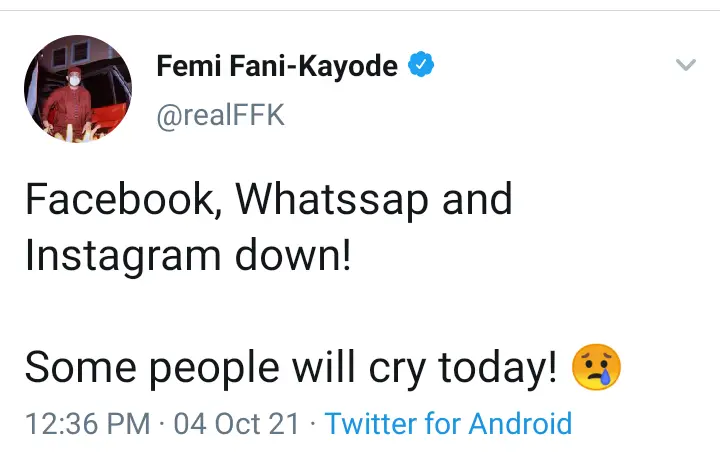 Recently, many Nigerians seems to be having difficulty in opening their social media platform such as Facebook, WhatsApp, and Instagram. Although the problem is still unknown to the people, but we are still hoping that the issue should be resolved.
However, this information has attracted a lot of attention as many Nigerians took to the comment box to share their thoughts.
See reactions from Nigerians (Screenshot)…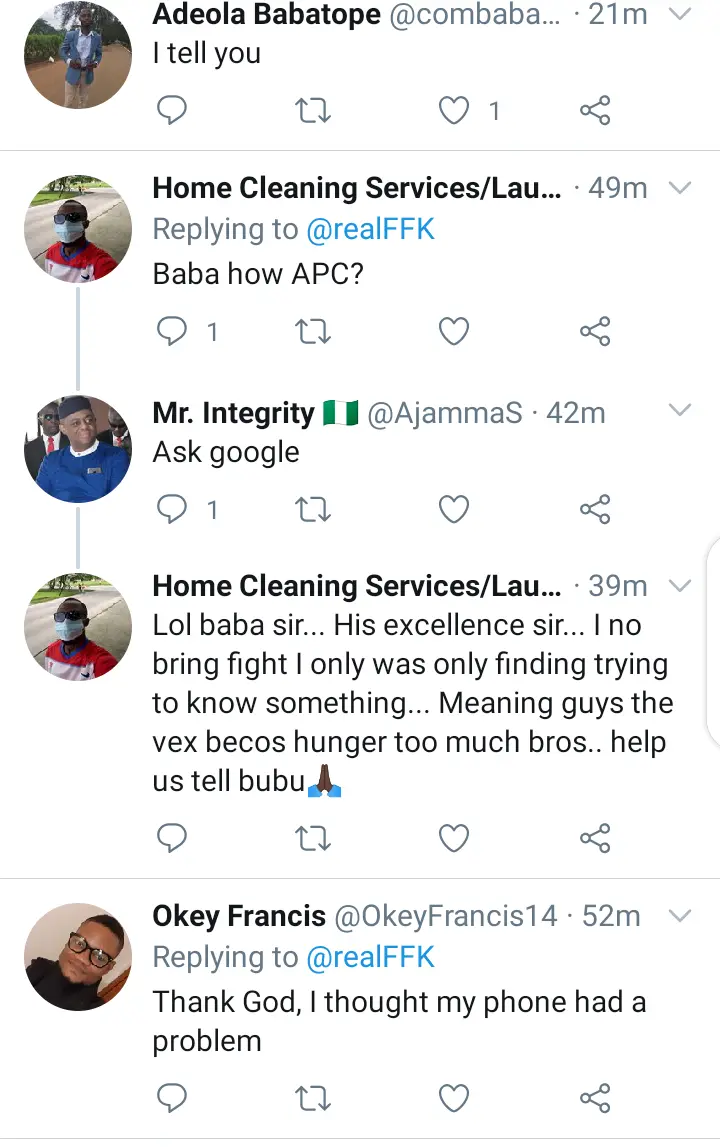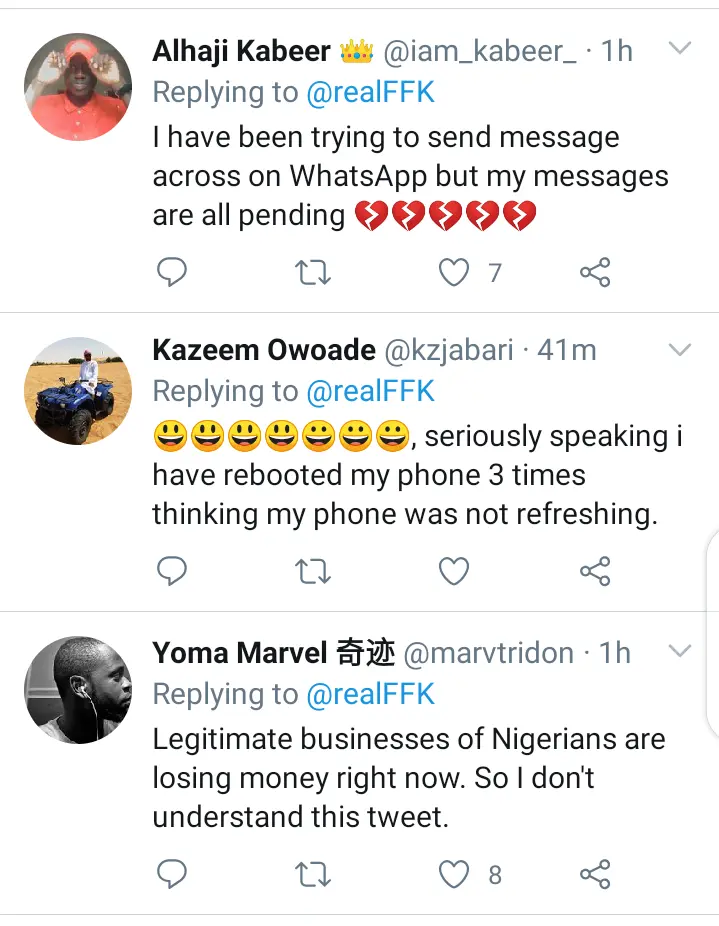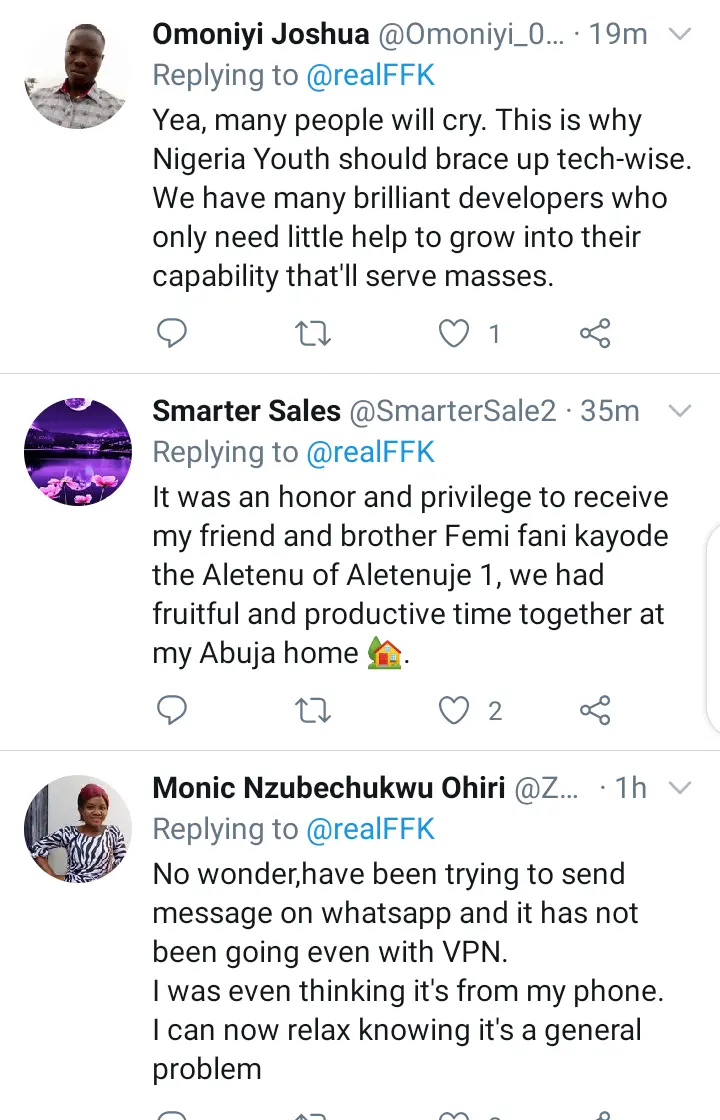 Meanwhile, Facebook, Whatsapp and Instagram have been restored after hours of  Outage