Laughable: See ESN Members Holding A Rocket Launcher And Rifles Just To Arrest An Igbo Man – Video 
When Fulani is gone, what next? It is really appalling the rate at which firearms find their way into the hands of some groups in this country, and one thing that was supposed to be of serious concern to the government.
In the North, the Boko Haram and Bandits, now the banned IPOB security outfit known as the Eastern Security Network (ESN) in the East.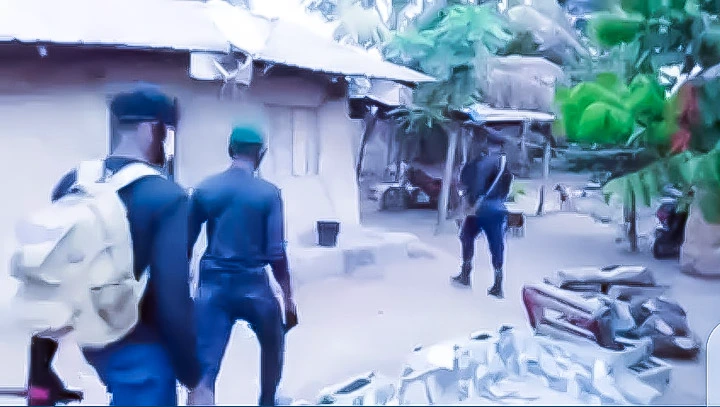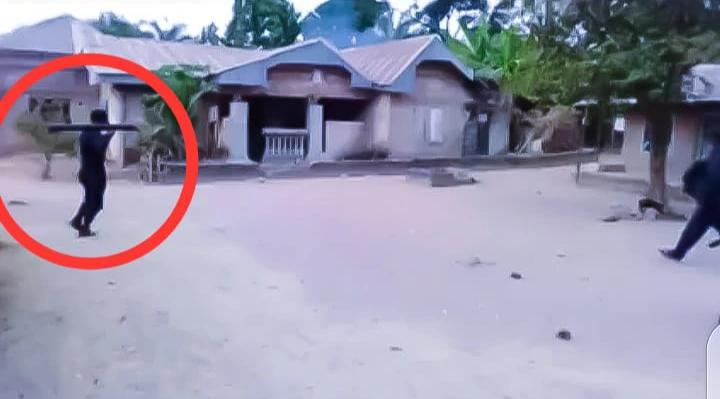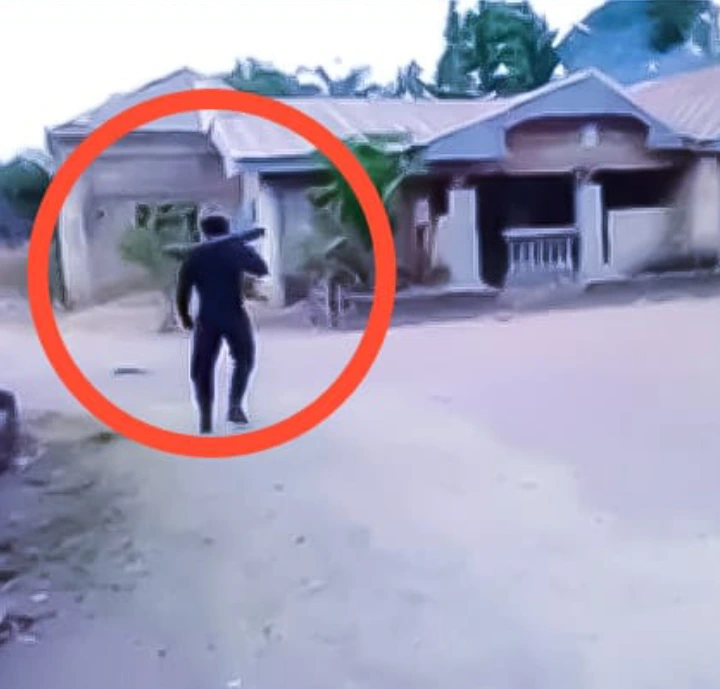 A viral video is uploaded on Facebook, in which some members of the banned security outfit (ESN) clutched assorted rifles, dangerous weapons such as rocket launcher, and shot sporadically in the air this time to scare not Fulani, which was the reason for the creation of the security outfit, but their own indigenous brothers.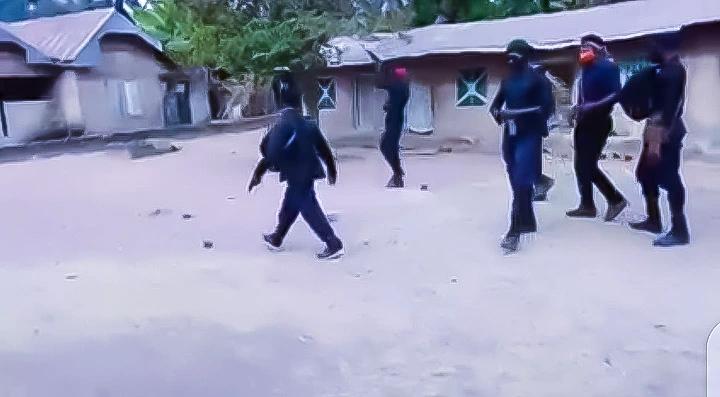 Some men of the Eastern Security Network (ESN), numbering about ten (10) of them, invaded a community in the video shared in Enugu West asking to see the president, who was alleged to have sold land to some Fulani merchants.
However, it is also noted in the video that some ESN members almost harassed the occupants of some of the houses in that community before they were stopped by someone suspected of being their leader.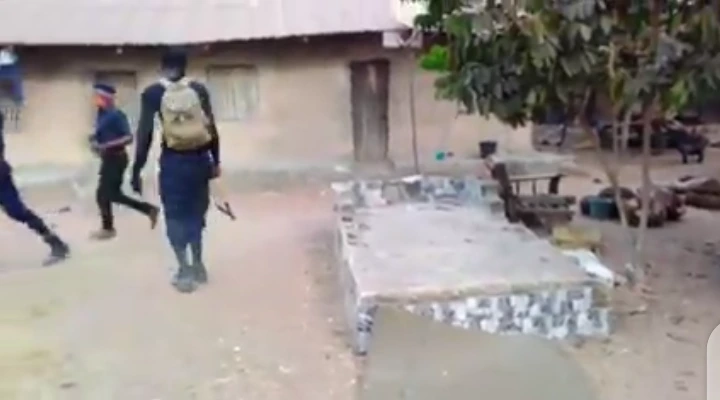 That president is an Igbo man, and he was only alleged to have sold the land to the Fulani without proper investigation of the case, whether it was true or not. It's laughable how, with sophisticated warlike equipment, they invaded the community to arrest this man.
Fortunately enough, these men from the Proscribed IPOB security network known as ESN in Enugu have escaped from being apprehended, injured or killed.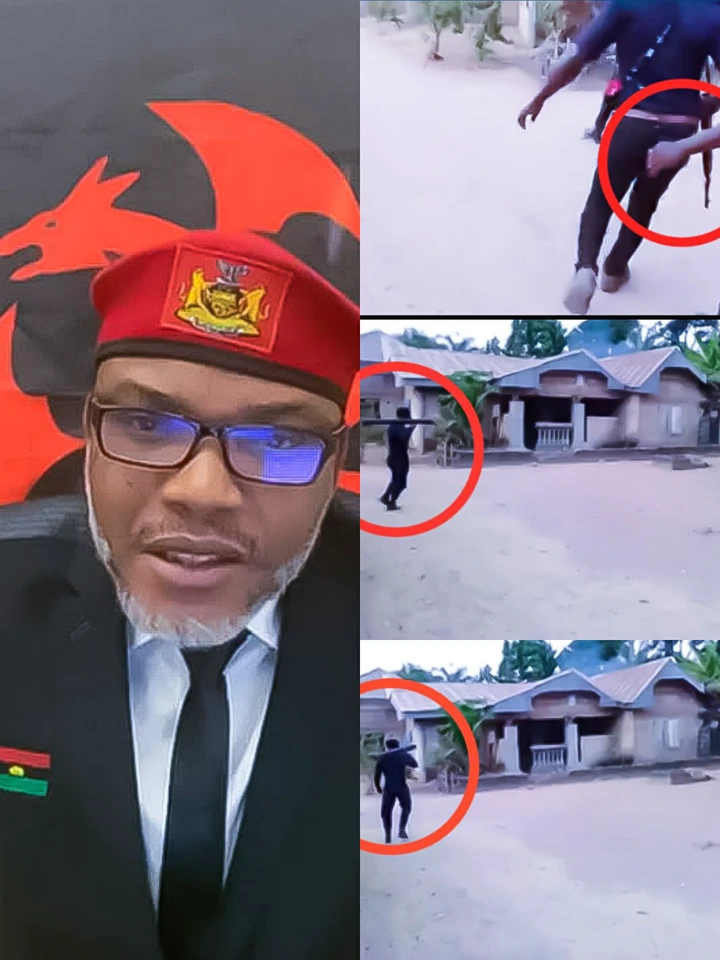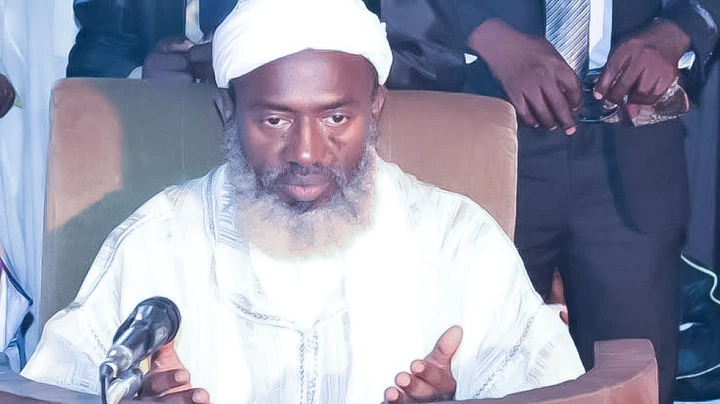 It can be recalled just some days back, the Islamic scholar and teacher, Sheikh Gumi, regarded the proscribed IPOB security network is similar to Boko Haram terrorists.
WATCH VIDEO Here https://www.facebook.com/tbrvglobal/videos/1515374745332045/
ESN Members Holding A Rocket Launcher And Rifles 
How You Can Get Updates Regularly

 
✔️ Like/Follow Our  Facebook Page 
✔️ Join our Telegram Channel 
From Ejes Gist Nigeria
The views expressed in this article are the writer's opinion, they do not reflect the views of the Publisher of EJES GIST NIGERIA. Please report any fake news , misinformation or defamatory statements to ejesgist@gmail.com
For Publication and Advert Booking Call +2347033247217  or email ejesgist@gmail.com
Guides For Jobs 
(Check Updates & Current Status of Federal Government Job Recruitment Form)
Jobs in Nigeria by State