Chief Dele Momodu, a motivational speaker and the CEO of Ovation International Magazine, responded after Facebook reminded him of a post he made 11 years ago.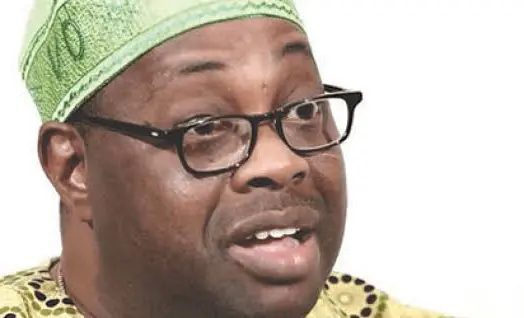 One of the customs and norms associated with using Facebook's famous mobile app is to take its users down memory lane and remind them of things they might have forgotten. These may be in the form of blog posts or photos and videos taken years ago.
ALSO READ : How Jonathan Wanted To Jail Me Over Presidential Ambition – El-Rufai
In connection with this, Facebook has reminded Dele Momodu, one of Nigeria's powerful personalities who has consistently lent his voice and ideas on how to address the country's insecurity problems, of a post he made 11 years ago.
The post Facebook reminded Dele Momodu of reads
" My compatriots, it is time to tear down the walls of superstitions, intimidation, mental laziness,general backwardness.
With every sense of humility and purpose, I offer myself to the people of my great country. Together we shall make our country work…"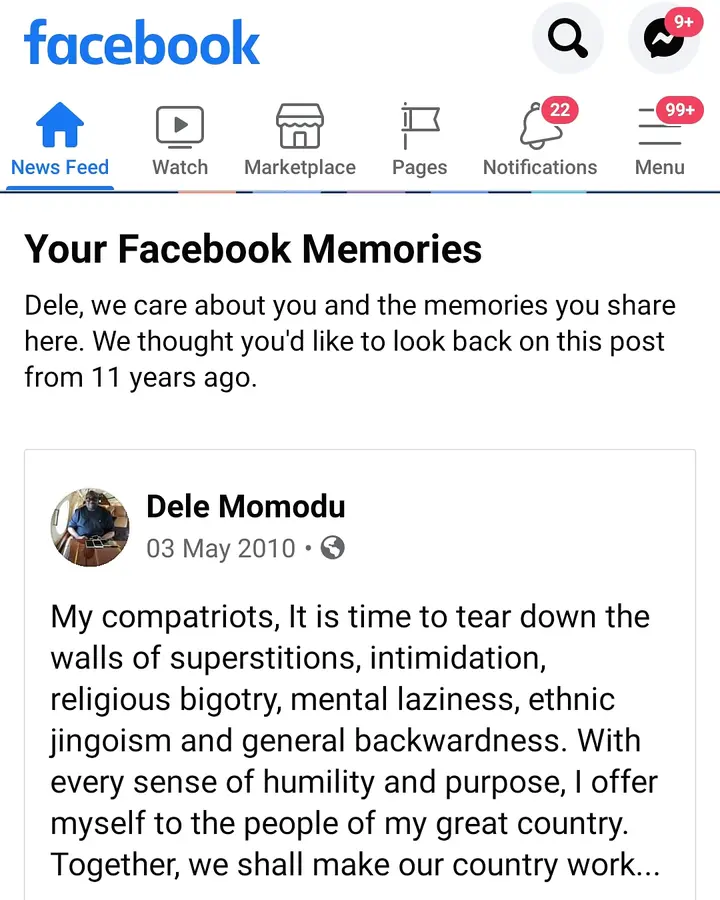 Dele Momodu's reaction is then accompanied by the Facebook post that has been laid out above. In the screenshot below, he says.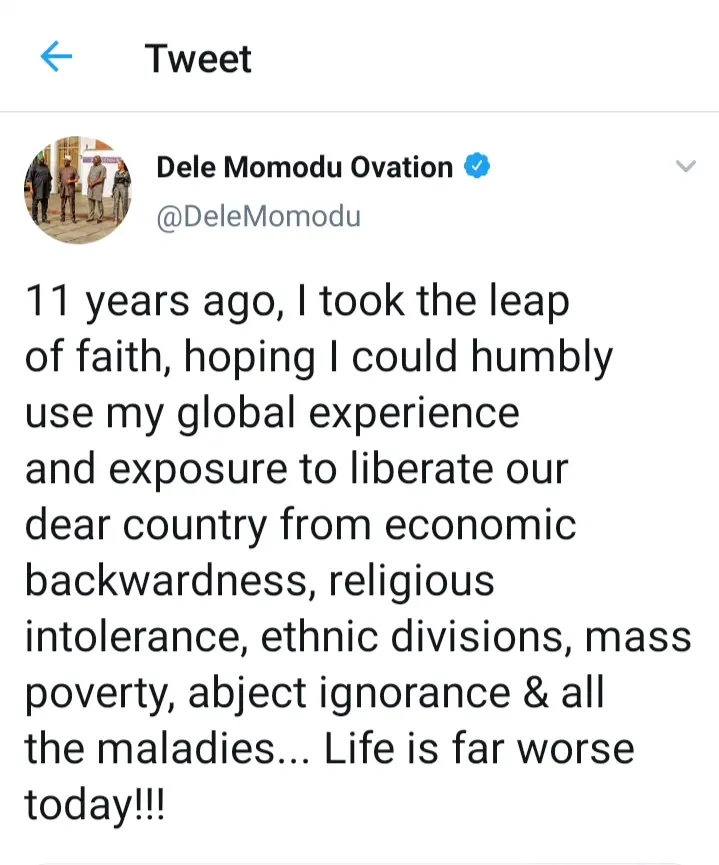 Dele Momodu seemed to have hoped that with his global experience and visibility, he would be able to contribute more and better to the country 11 years ago, but it seems the opportunity never presented itself for him to do so. And it hurts that, rather than getting better, things have gotten worse, with misery, poverty, and insecurity.
If you ask me, Dele Momodu is still not out of the woods, as he has a chance to make the change he once wished for in the upcoming elections. To move Nigeria forward, we all need capable hands.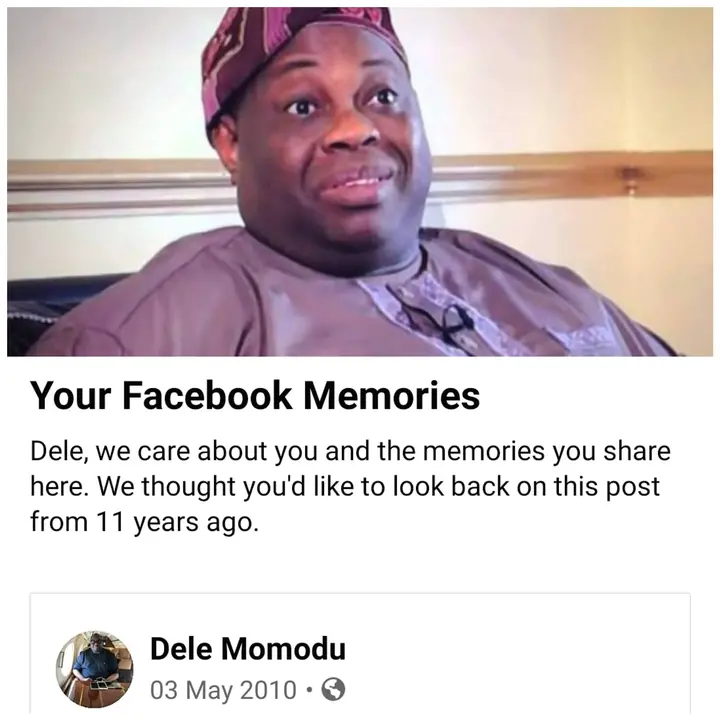 Meanwhile Rev Fr Ejike Mbaka has been declared missing by OYC  , at the time of this report his whereabout is yet unknown.