Mr. Charles Chukwu, a young man, was reportedly gunned down in Abakaliki yesterday by a suspected hired assassin, according to anaedoonline.
The date of his wedding was set for April 23rd. He is from Ikwo, an Ebony state town.
According to his brother, 'Charles Chukwu owned two businesses, one on the street where he sold provisions and the other at the international market in Abakaliki.' He was assassinated after closing one of his stores for the night. He and his wife had closed their business, but as he was getting into his car, a motorcycle carrying several unidentified individuals approached him and shot him twice.'
   Charles Chukwu
That is all the latest information on Groom-to-be, Charles Chukwu has been Shot Dead few days to his wedding in Abakaliki.
Meanwhile, the Lagos State Police Command has arrested the Nigerian police officer in a viral photo smoking weed at the Ijora area of the State.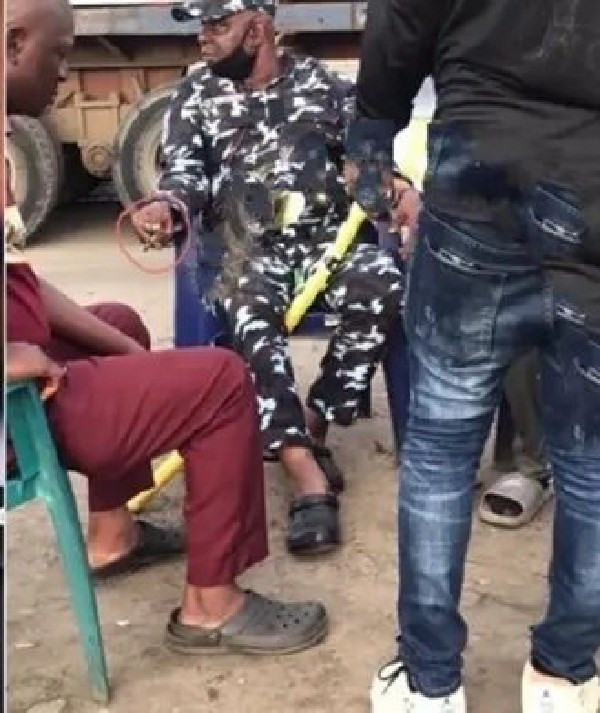 The erring officer was identified as ASP Babatunde Adebayo, who is assigned to the command's Shogunle Division, according to a statement released by DSP Benjamin Hundeyin.
CP Abiodun Alabi, the state Commissioner of Police, has ordered the immediate commencement of appropriate disciplinary measures commensurate with his rank, according to Hundeyin.
He also stated that the police chief has warned officers and men in the Command to avoid all unprofessional and unethical behavior, stating that any officer found guilty of such acts will face severe punishment.