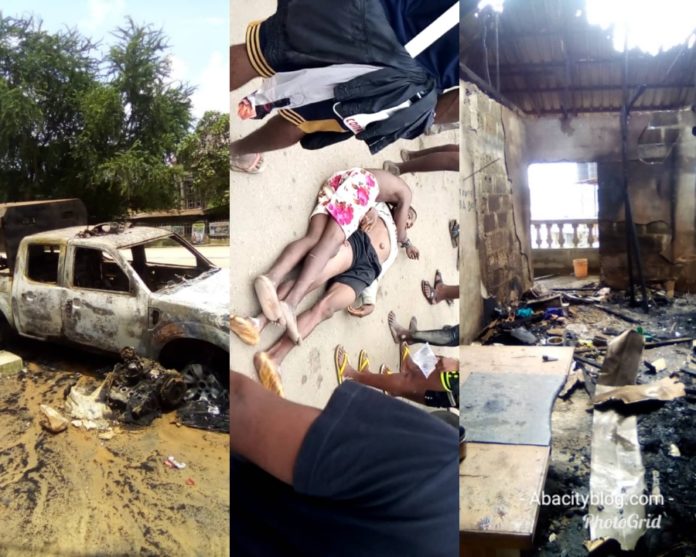 Protest saturated the atmosphere in Aba on Thursday when some group of young men carrying the corpse of their colleague staged an angry protest at the Aba Area Command Headquarters.
The deceased who was identified as Sunday Ikpo AKA Sunny, an indigen of Ohafia was shot on the thigh on Sunday by some men of the Abia State Vigilante Group AKA Bakassi.
It was gathered that the incident took place at Uratta Junction where he was doing his job of loading and collecting daily loading money for the Abia State Amalgamated Tricycle Operators Association(ASATOA).
Sources within the area said that troubled started when some Bakassi boys went to stop some members of the dreaded Aro-Cult from defecating indiscriminately in peoples farms and drainage system along Uratta by Port Harcourt road.
One of the sources said that the indiscriminate defecation in the area has become a norm, but has being causing problem which necessitated the Bakassi boys who were merely brought to the area due to the criminal activities of the Aro-Cult boys to make a step towards ending it.
The source said things however got out of hand when one of the boys who was arrested stabbed a Bakassi boy with his knife leaving him unconscious before escaping, prompting a hot chase and combing of the area in search of them by Bakassi.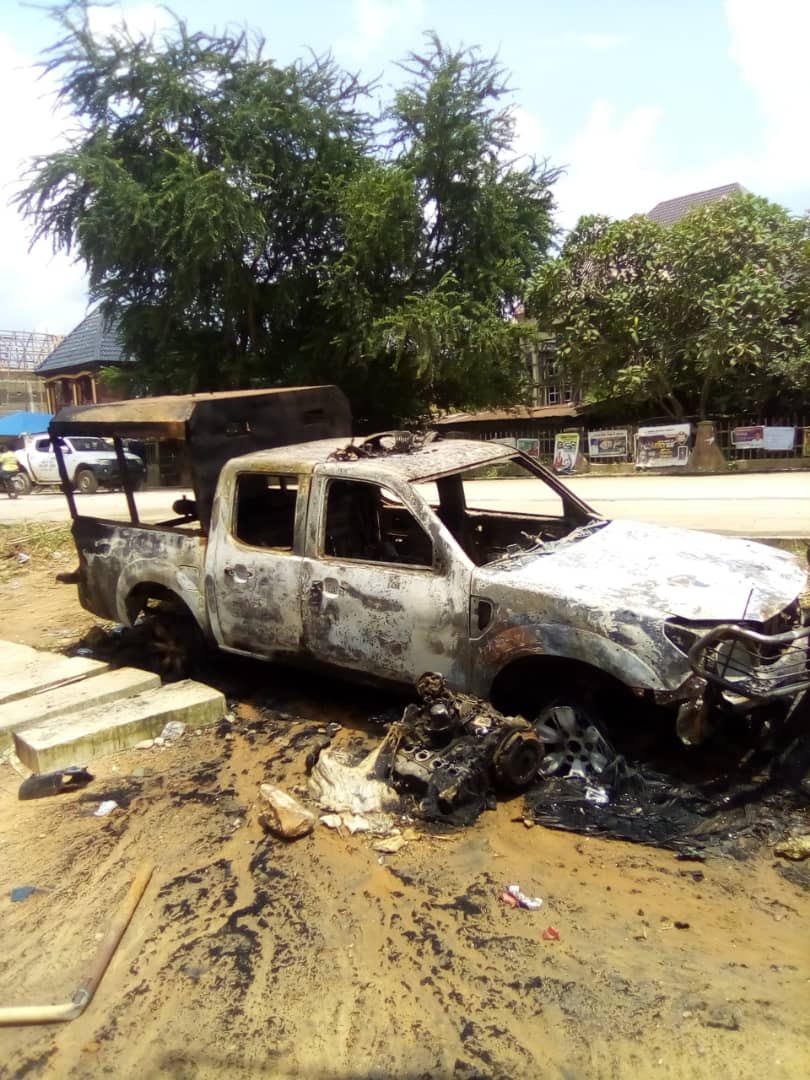 It was gathered that on the process of combing the area in search of the Aro-Cult boys, Bakassi ran into Sunny on his duty post where he was identified as member of the group that stabbed their colleague and from one struggle to the other he was shot on the thigh.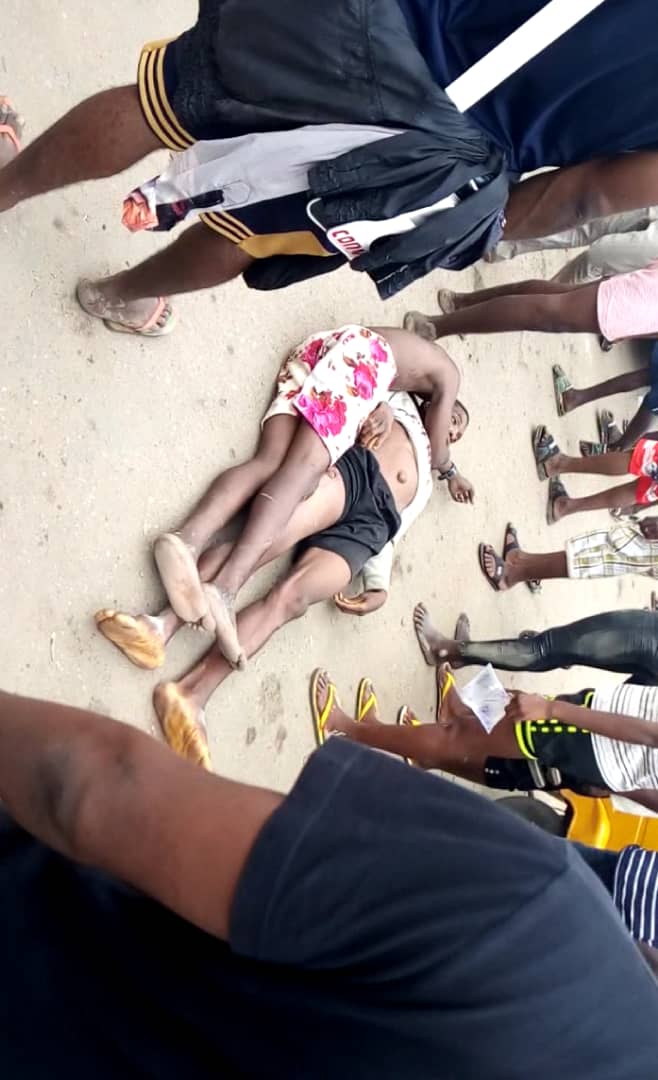 According to the source, Sunny was taken to a hospital same day by his family members where bullets from the pump action gun used in shooting him were extracted from his thigh only for him to die on Thursday morning.
READ ALSO : 30 days of fasting, Pastor Brighton Samajomba dies of malnutrition
The death of Sunny as gathered brought pandemonium around Uratta axis as group of boys who were identified as his friends, colleagues and members of same gang went after the Bakassi boys with different weapons, chased them away from their office around the Obuda Community Hall by Railway and reportedly set their patrol van ablaze.
According to source, the boys also brought Sunny's corpse to the gate of the Aba Area Command and later dropped it at the Aba Central Police Station (CPS) gate where they were chanting angry songs and raising tension prompting the police to respond with tears gas and gunshots to disperse them.
The corpse was later driven away in a police van to an unknown destination as security was beefed at the Aba Area Command and CPS gate which resulted to restriction of vehicular movement.