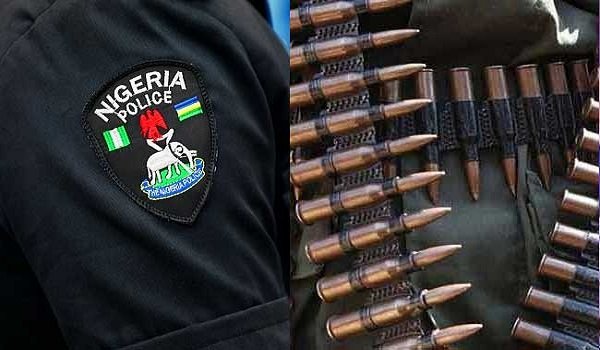 Linus Okorie, the Labour Party's supposedly missing senatorial candidate for Ebonyi South, has been arrested, according to a statement from the police.
Okorie was detained, according to the police, because of statements that encouraged violence in the state.
There were rumours that the former member from Ebonyi State's Ohaozara/Onicha/Ivo Federal Constituency had been abducted on Sunday night after he abruptly vanished.
Linus Okorie- allegedly Kidnapped Labour Party Senatorial Candidate 
The lawmaker has issues to answer after previously eluding arrest, according to a statement made by the state's police officials on Monday, October 17.
Chris Anyanwu, the police public relations officer for Ebonyi State, claimed that Okorie's whereabouts were discovered to be the former Government House headquarters of the Ebubeagu security firm.
The statement claims that Okorie was detained as a result of his actions and statements that caused conflict in the Obicha LGA and prompted unidentified gunmen to wreak havoc there.
The statement further mentioned that at least 7 people died as a result of the violence.
The command took over the case for a "scrupulous investigation." according to the police statement.
Part of it reads:
The Security and Intelligence Bureau of the Command "repeatedly invited Hon. Linus Abaa Okorie over a petition dated 23/3/2022, authored by the state's Attorney General/Commissioner for Justice, alleging that he was spreading fake news against Engr Dave Umahi accusing the Governor of illegally withdrawing #6.7 billion from State Government's Account to fund the Appeal Court Judgment against his removal from office, etc.
Also disclosed by Mr. Anyanwu was Okorie's involvement in a drug-related matter for which he was charged.
It is also important to point out that Honourable Linus Abaa Okorie is currently facing charges in a drug-related case where suspects who claimed to be his agents were detained for using and selling hard drugs at his City Hub Inn, Mile 50, Abakaliki.
The NDLEA later received the case for any additional required measures.
Thanks for using our platform to learn about the latest Naija News on Linus Okorie 
.