Minister Of Transportation Dies Of Coronavirus in Malawi
Ejes Gist Nigeria acknowledges that any means that can help stop the virus must be introduced with immediate effect, whether it is a vaccine, whether it is available in due time around the world, or whether it is 'Divine intervention'; let all religious people unite. The virus keeps on taking more lives.
More than 9000 individuals have now tested positive in Malawi, more than 5000 have managed to recover, and at least 235 have passed awawawa
We have recently heard that Sidik Mia, Malawi's Transport Minister, has died. Homeland Security Minister Richard Chimwendo-Banda declared this on his Facebook page. Mia revealed that he tested positive for #COVID19 a week ago via his Facebook account.
ALSO READ : Breaking : Youths Burn Truck and the Cattle in it after a boy was crushed by the truck in Oyo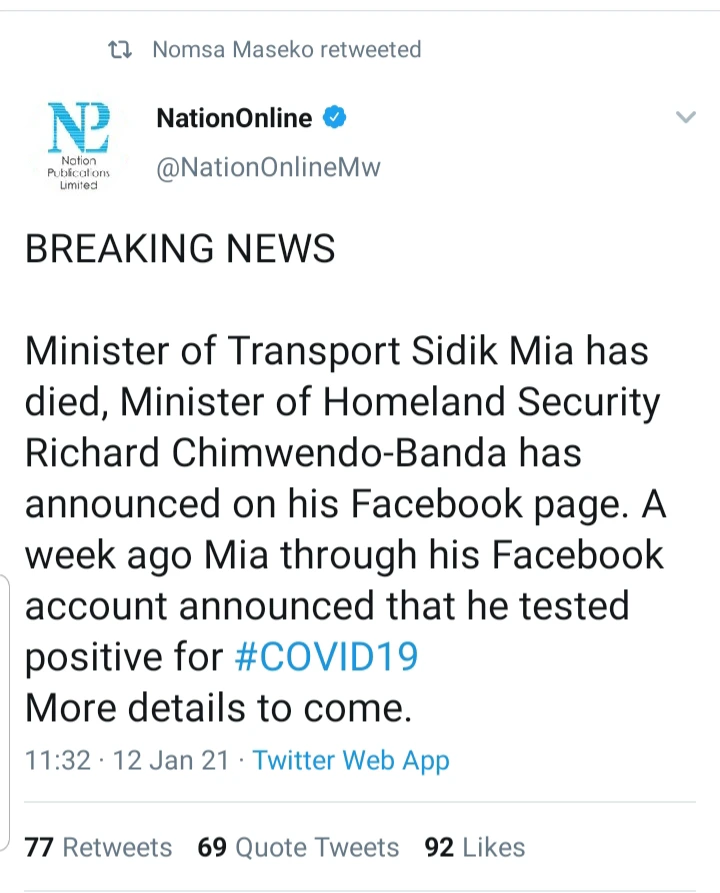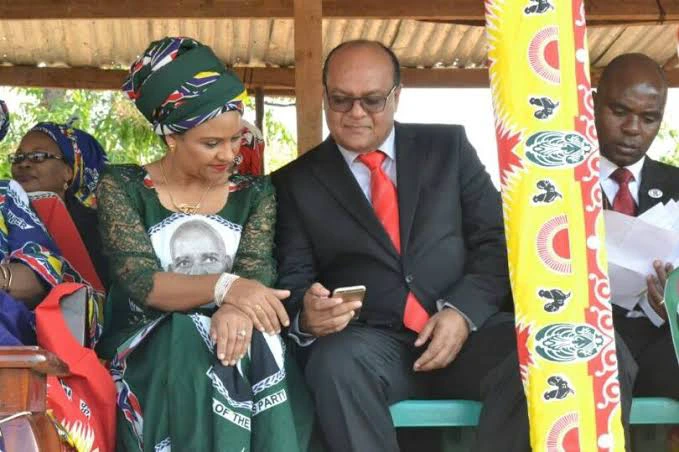 Sidik Mia was a Malawian businessman, politician and former Member of Parliment who had held various ministerial positions within the Cabinet of Malawi beginning in 2004, serving as Minister of Transport and Public Works since June 2020. He was the Deputy President of the Malawi Congress Party(MCP).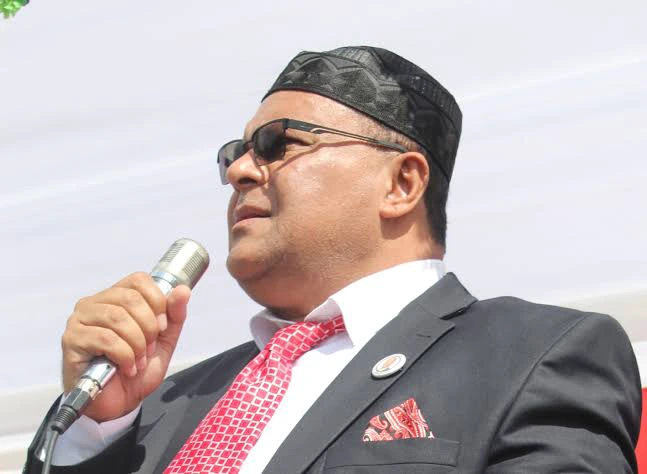 From the entire News Ample team, we would like to extend our heartfelt sympathy and condolences to his family, friends and colleagues. Our thoughts go out to them during this difficult time.