An ambulance carrying a coffin with a corpse have been destroyed by armed bandits.
The ambulance attack took place when the ambulance driver was attacked while on his way to Enugu for a funeral. And also, according to reports, a coffin carrying a corpse for the burial at Enugu to which the driver was going, was destroyed.
The driver was forced to stop the car, and the bandits also kidnapped the brother of the person who was killed. He also added that they had left Lagos State, with the coffin and ambulance carrying the corpse for burial in the eastern part of the country, Enugu, according to the driver of the ambulance, identified as Salami Orijiwa.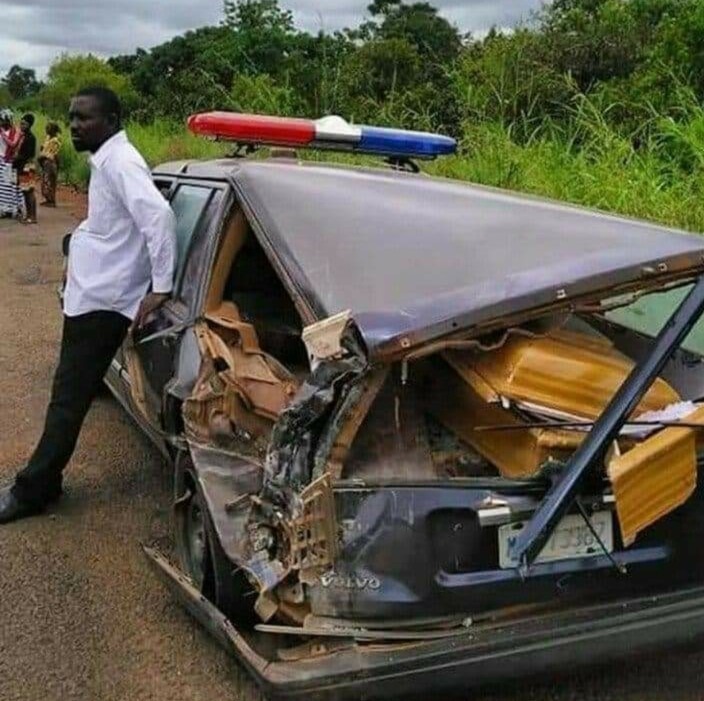 But when they reached Benin, along the Ahor road in Benin, their ambulance was attacked and the brother of the deceased was detained by the bandits who had taken him away. He adds that when he saw the bandits for the first time, that they were holding guns, that he tried to drive away, but was forced to stop by them.
According to the driver, the bandits then reached the inside of the ambulance where the coffin was and destroyed everything, including the ambulance, before moving away with the dead man's brother, he added, while some people had to run for their lives.
How You Can Get Updates Regularly

 
✔️ Like/Follow Our  Facebook Page 
✔️ Join our Telegram Channel 
From Ejes Gist Nigeria
The views expressed in this article are the writer's opinion, they do not reflect the views of the Publisher of EJES GIST NIGERIA. Please report any fake news , misinformation or defamatory statements to ejesgist@gmail.com
For Publication and Advert Booking Call +2347033247217  or email ejesgist@gmail.com
Guides For Jobs 
(Check Updates & Current Status of Federal Government Job Recruitment Form)
Jobs in Nigeria by State