Latest ASUU strike news as ASUU files 14 grounds of appeal against FG.
The Academic Staff Union of Universities, ASUU, has petitioned the Court of Appeal in Abuja to overturn the National Industrial Court's (NIC) decision to call off its seven-month-long strike action.
The union also requested a stay of execution of the judgement in a 14-ground appeal filed by its team of lawyers led by a frontline human rights activist, Mr. Femi Falana, SAN.
It will be remembered that the NIC, in a decision delivered last Wednesday by Justice Polycarp Hamman, ordered the striking varsity lecturers to return to the classroom pending the outcome of a suit filed by the Federal Government to challenge the legality of their strike action.
The interim injunction ordering ASUU members to return to work was issued in response to an application filed by FG through its lawyer, Mr. James Igwe.
Justine Hamman argued that the order was in the national interest as well as for the sake of the country's undergraduates who have been at home since February 14.
He claimed that the strike was unfair to public university students who could not afford to attend private tertiary institutions.
"The balance of convenience favours the applicant."
"I hold that this application is meritorious, and I grant it," Justice Hamman ruled.
Counsel to ASUU, Mister Femi Falana, based their appeal on 14 grounds. The motion is seeking two reliefs which are:
A) The leave to file the appeal pursuant to Section 243 of the Constitution that requires the party to seek a leave of court to appeal the judgement or ruling of the National Industrial Court (NIC).
B) Seeking for a stay of execution of the orders of the court, pending the hearing and determination of the appeal.
READ ALSO: Industrial Court's Ruling Ordering ASUU To Call Off Strike (Full Details)
The application was supported by an affidavit deposed to by Samuel Ameh, a research assistant in the Falana and Falana's Chambers office.
He stated on the note that he had ASUU's permission to swear on oath. Ameh also stated in the affidavit that he was informed that the ruling affects ASUU and its members' fundamental and other legal rights.
It was also his decision that the court below issued the order without jurisdiction because the referral was incompetent.
It was also stated that ASUU has a very strong case and appeal that the court should rule on one way or the other. As a result, he asked the court to keep the subject matter of the dispute alive so that the appeal would not be rendered nugatory.
Grounds of the appeal: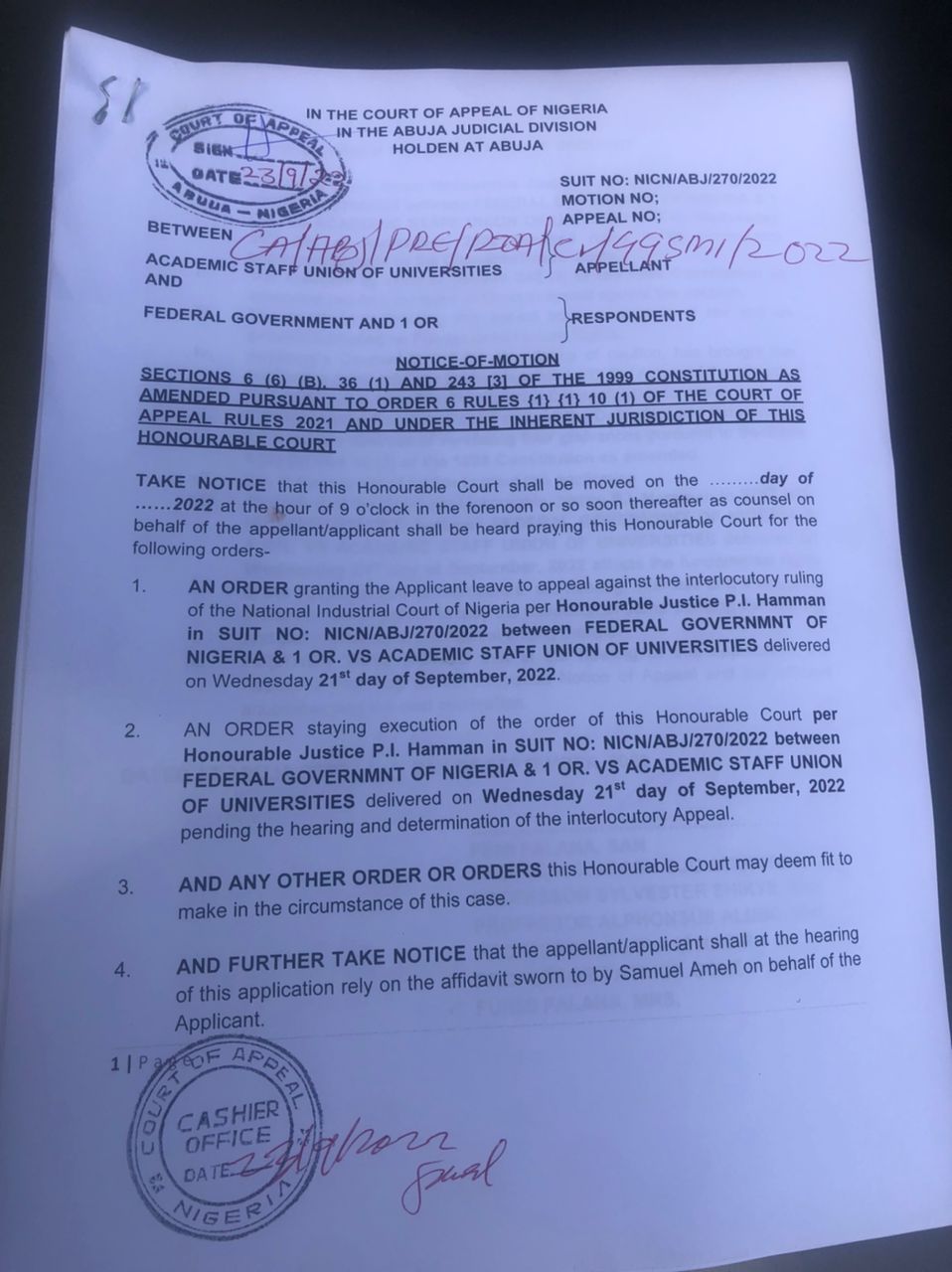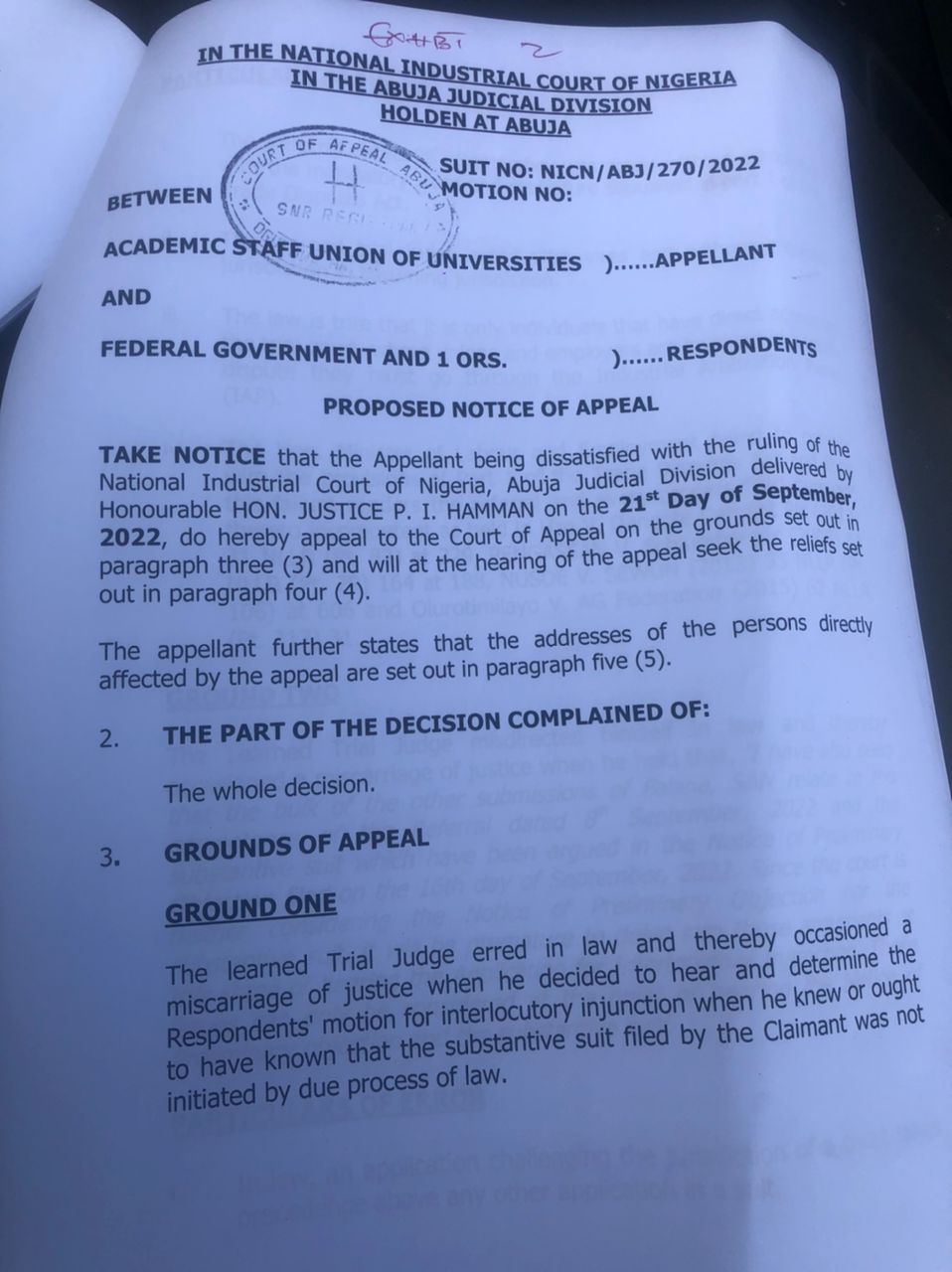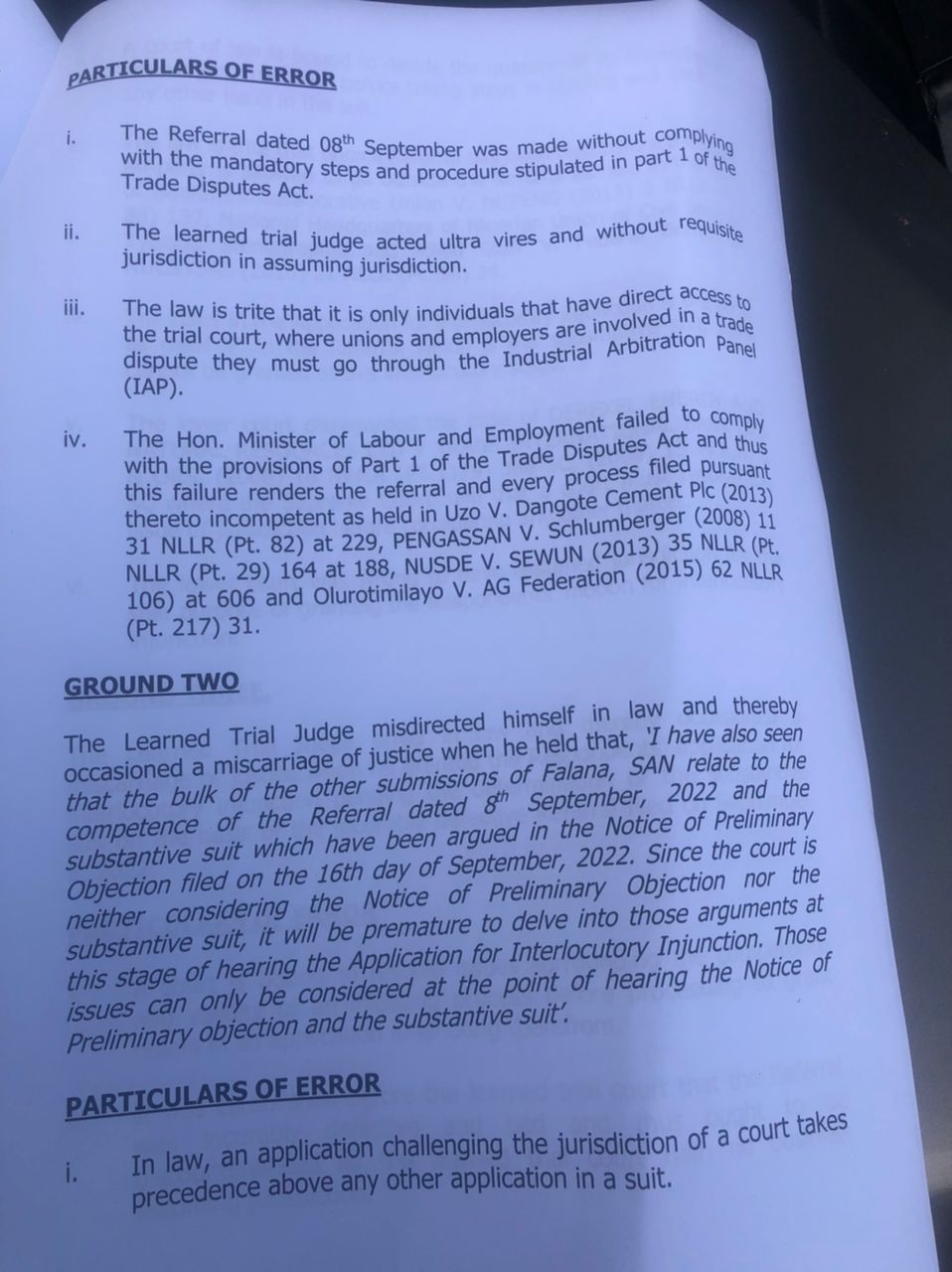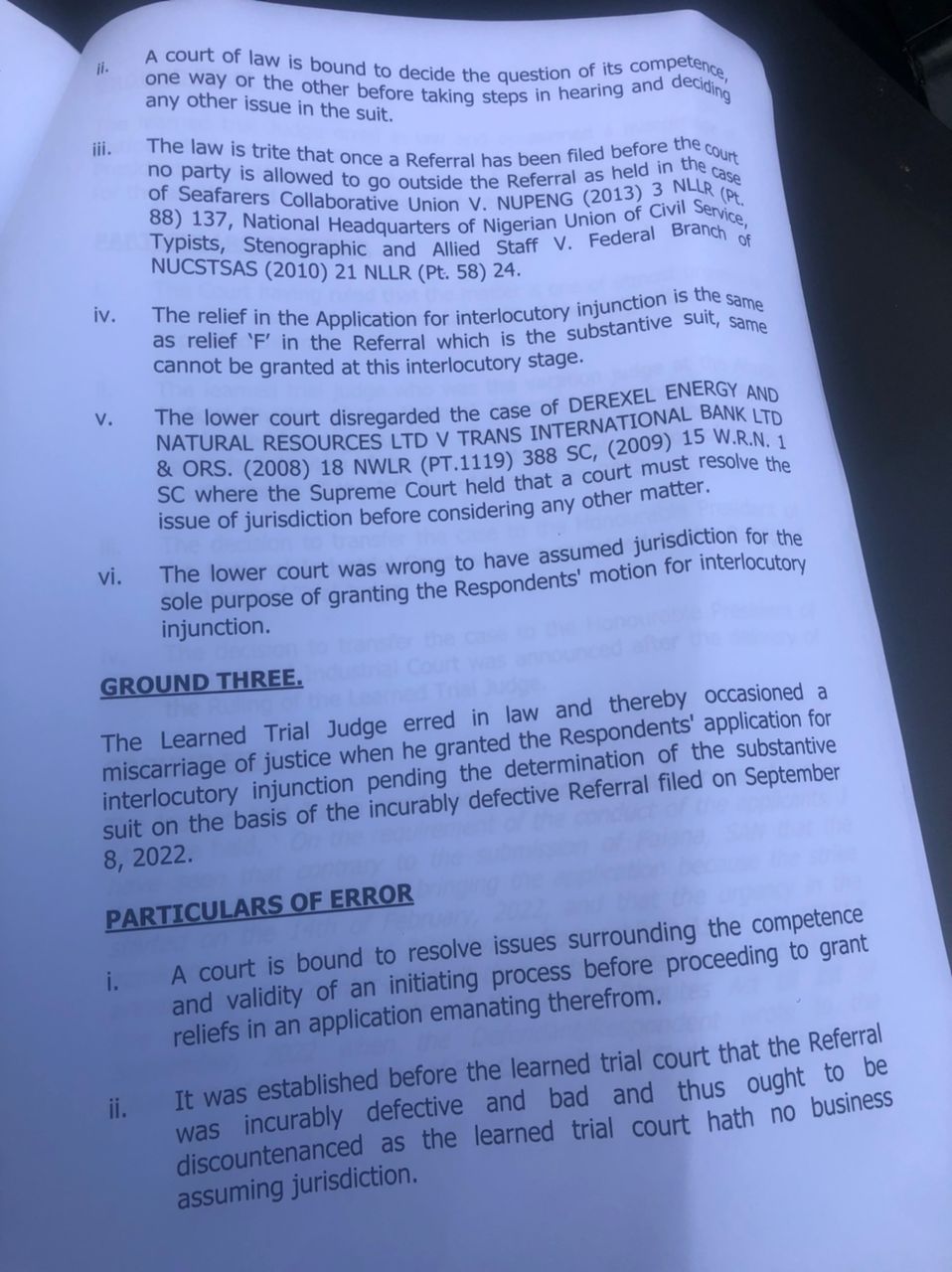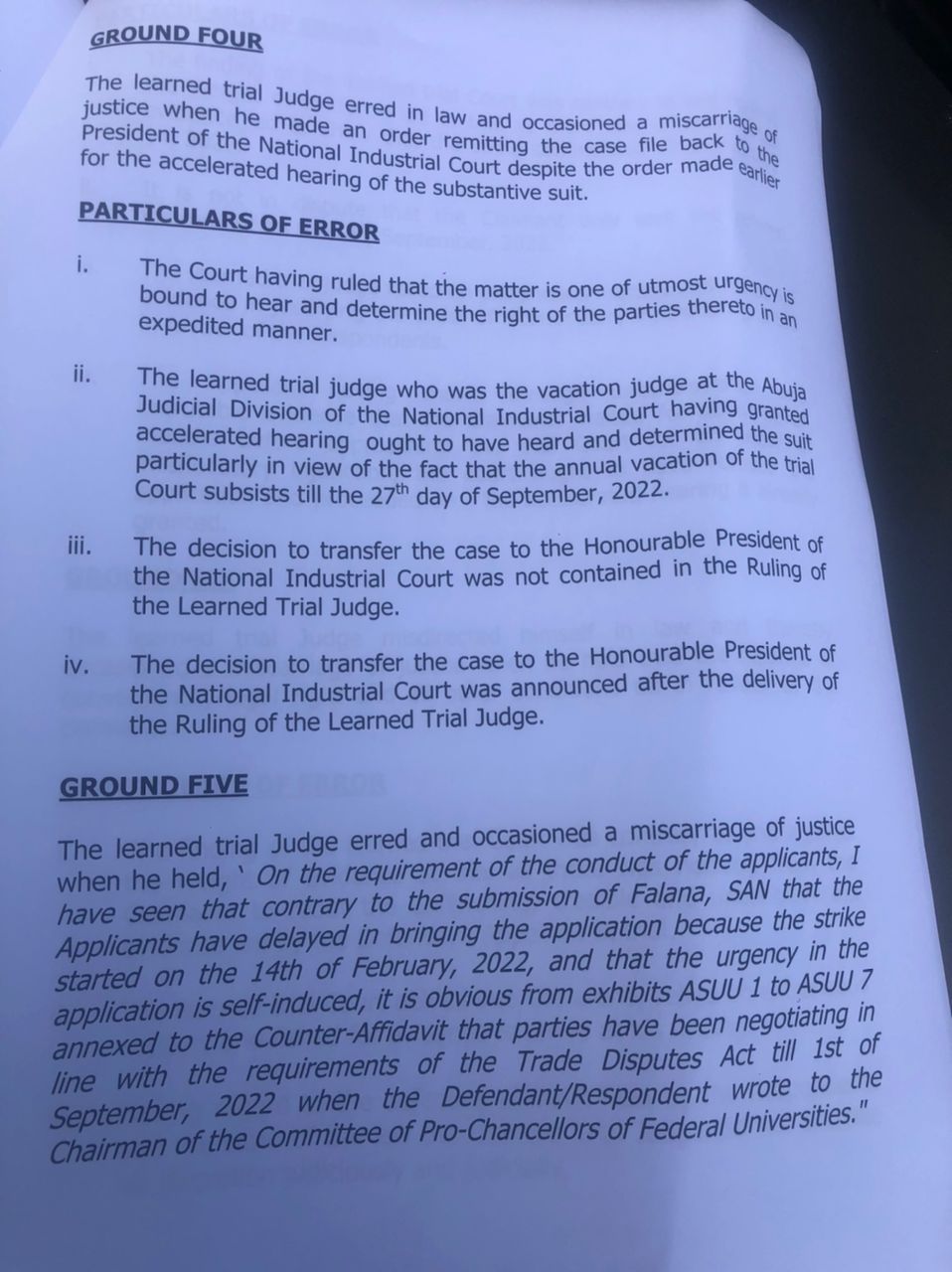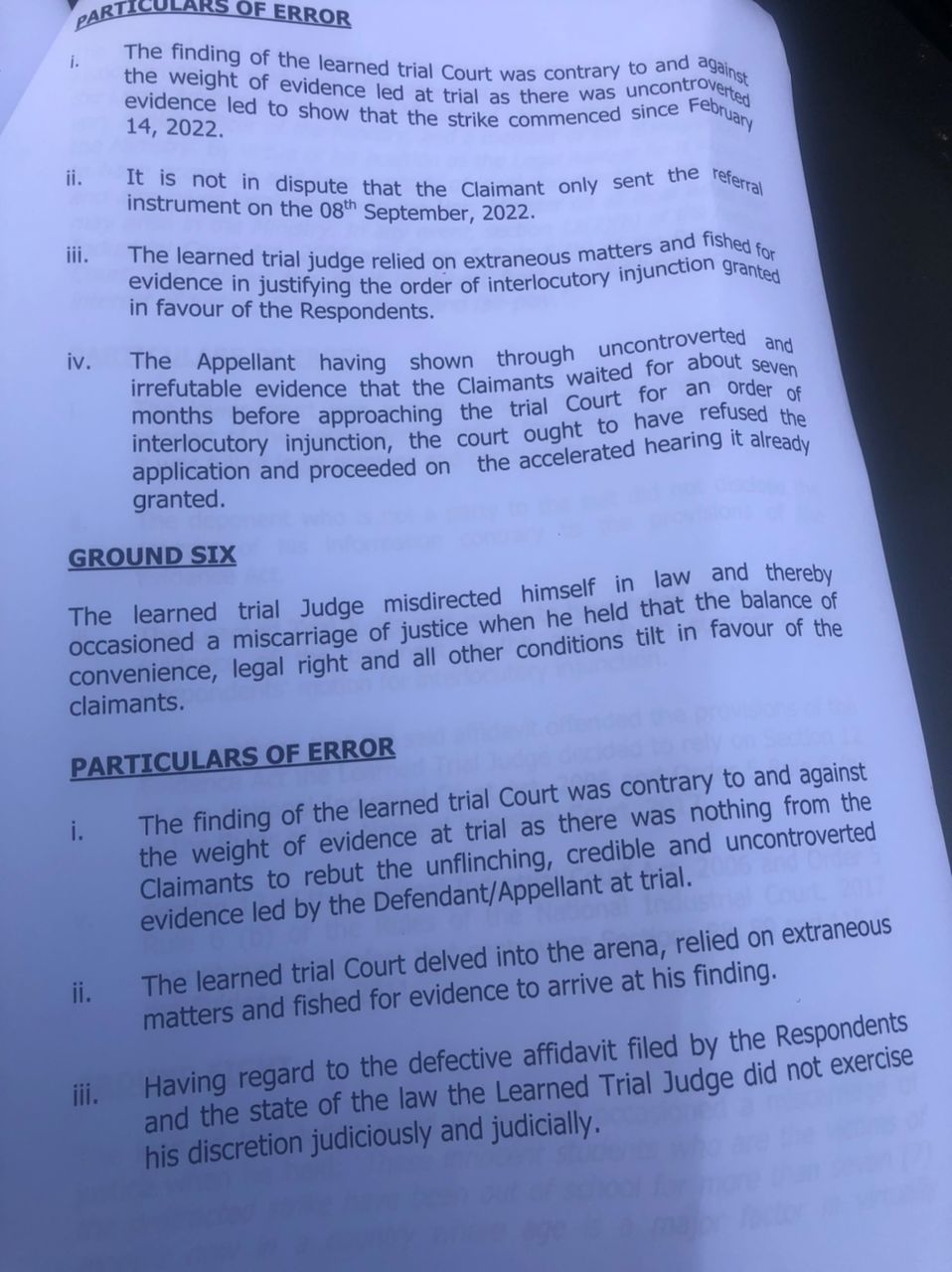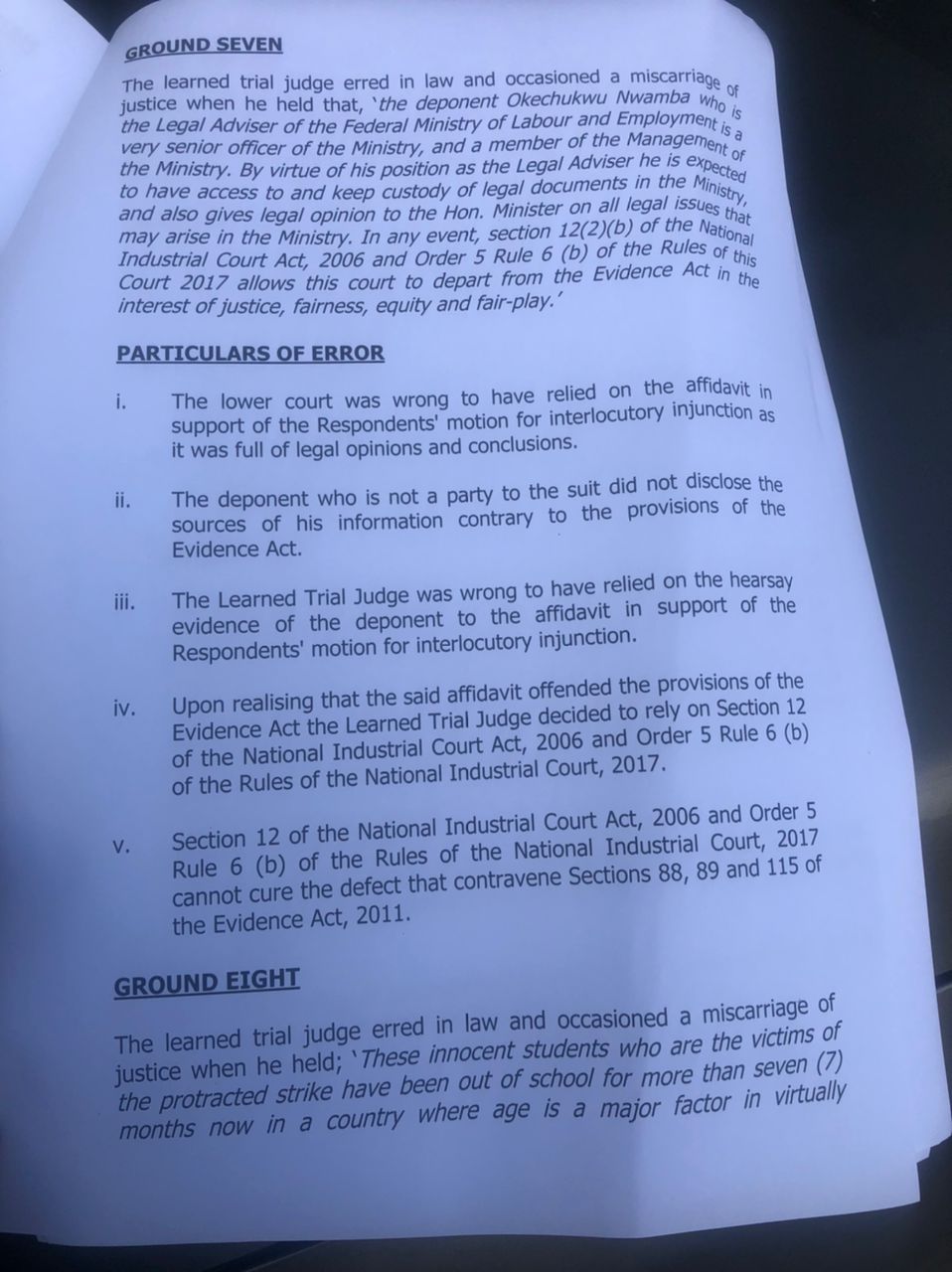 ASUU strike news, Union  files 14 grounds of appeal against FG