"Anybody donating money to Sunday Igboho will never know peace"
According to Sahara Reporters, popular Yoruba activist Sunday Igboho, who earlier requested buses to assist in transporting his men from one place to another during a virtual town hall meeting on Wednesday, received 4.8 million in 18 hours. The GoFund Me, initiated by Maureen Badejo, a United Kingdom-based blogger and activist, raised £ 9, 450 (N4.8m) within 18 hours.
The aftermath of this, when reacting to this through her Snapchat story, Dami Marshal, who happens to be the daughter of musician K1 De Ultimate, said that anyone donating money from any part of the world to set Nigeria on fire will never know peace as it took us long to get here and her dreams should not be killed because of ignorance from others.
Speaking as a history student, she encouraged everyone to go and read section 43 of the 1999 Constitution. Below is her full post.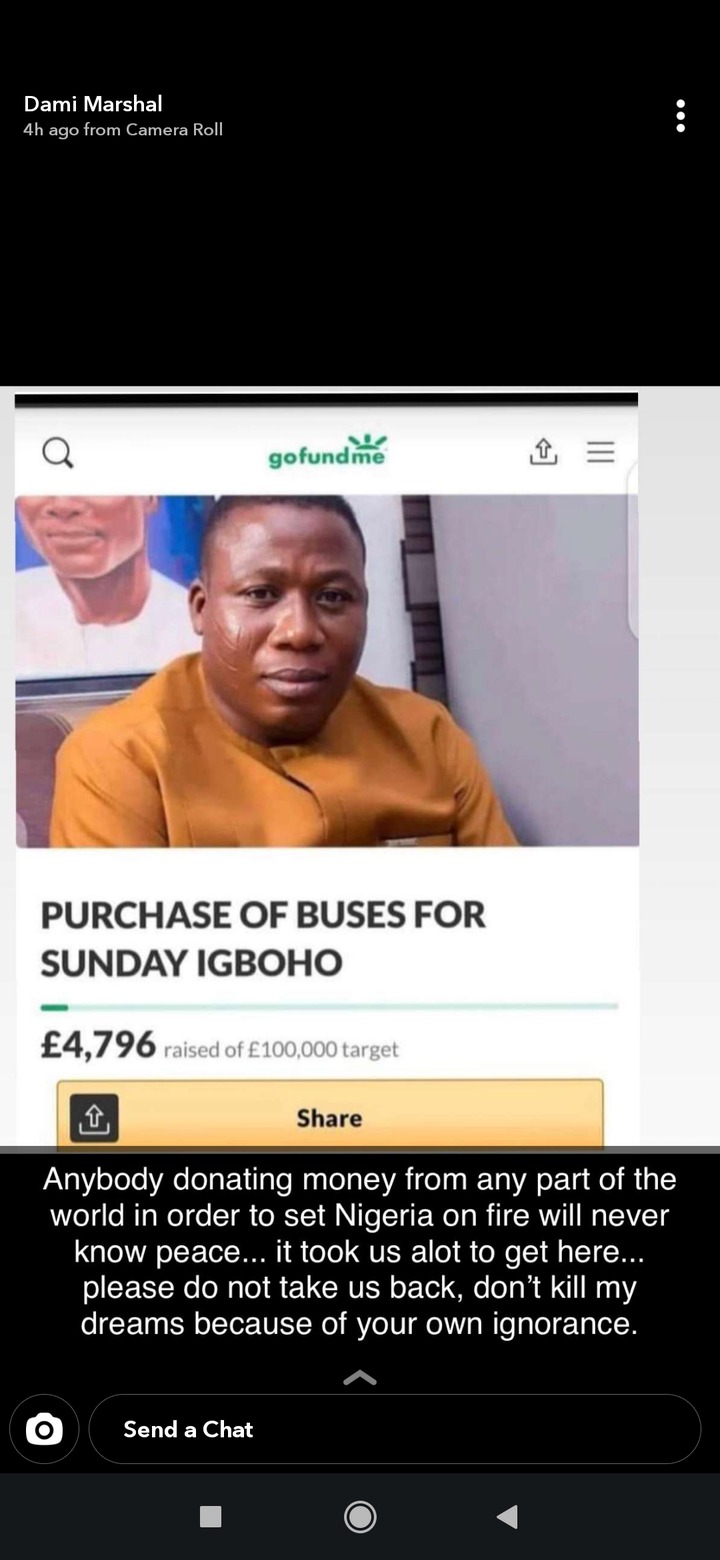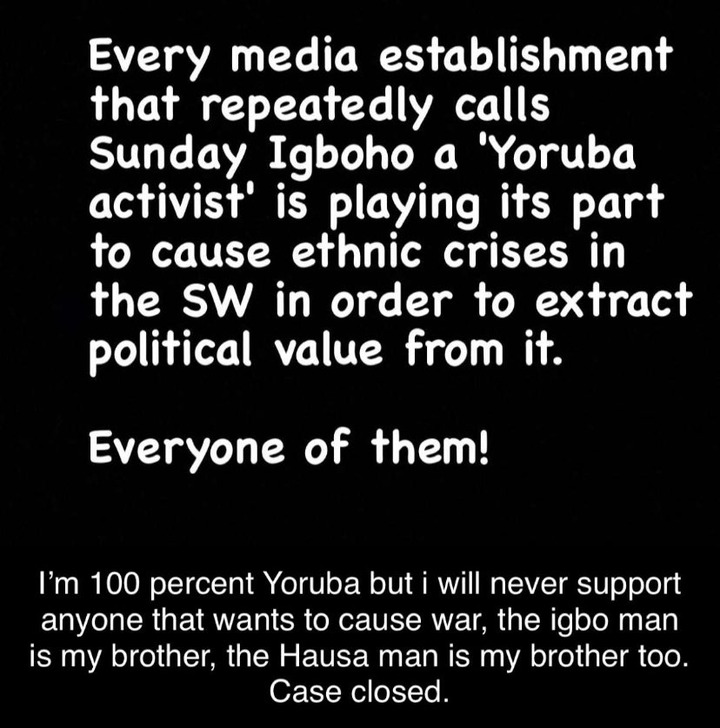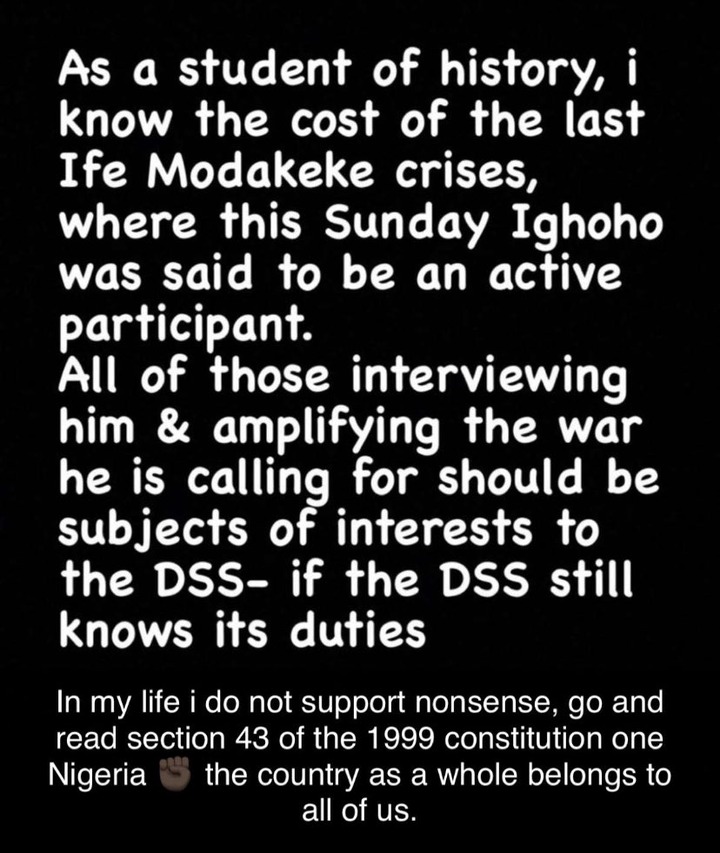 # Anybody donating money to Sunday Igboho will never know peace