Angélique Kidjo Mother Nature 
Angélique Kidjo's 15th studio album has the air of a huge homecoming parade: joyous and inclusive, with a keen sense of place and time..
The Album which had several younger generation talents such as Nigeria's Burna Boy, Yemi Alade, Mr. Eazi, and America's Earthgang does prove that the living legend understands how to balance the past with the future.
The Beninese singer, Speaking with American magazine Rollingstone had earlier stated why she chose to work with younger talents on the album, she said: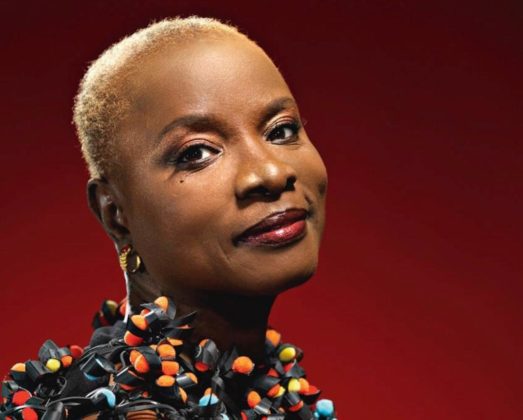 Mother Nature is musically and lyrically Afrocentric, in keeping with the 60-year-life old's aim of promoting African culture through song emancipation. It has earned the Beninese singer four Grammys and earned her the respect of Bono, Alicia Keys, and Phillip Glass; in fact, many of Africa's dynamic new crop of outward-looking singers refer to her as "mother."
VIDEO CLIP: 
Angélique Kidjo Mother Nature 
This respect is reciprocal. Kidjo applauded the next generation from the podium after winning a Grammy in 2020 for Celia, a reinvention of salsa great Celia Cruz's compositions. On Mother Nature, she proves that her gesture was not in vain, recruiting young African talent to help construct a record that blends modern pop, R&B, and hip hop with age-old African rhythms.
Kidjo's attempt to define Africa's future trajectory by acknowledging its past and examining its current situation, flaws and all, is a joyous, danceable blend of heritage and contemporary.
"Africa, One of A Kind", featuring Mr Eazi and built around a sample of Malian singer Salif Keita, is an uplifting rallying cry; the catchy Afro-fusion of "Do Yourself", featuring Nigerian superstar Burna Boy, implores Africa to defend itself in an unforgiving world.
Angélique Kidjo Mother Nature 
Despite the fact that the title track warns of impending climate calamity, lockdown limitations necessitate distanced pan-continental collaboration, the sense of common effort is palpable. Even while confronting social injustice, Kidjo is visibly energised.
The bouncy "Dignity," which features Nigerian singer Yemi Alade, condemns police abuse, while Kidjo discovered Zimbabwean rapper Sampa the Great on YouTube and added empowering rhymes to "Free and Equal," which rants against authoritarianism.
Angélique Kidjo Mother Nature
"Mycelium" is a fun change of pace, with dramatic strings that could pass for a Bond theme, but the essence of this upbeat, addictive album is summed up in the last words: "Life is so beautiful."
# Angélique Kidjo Mother Nature