Ada Ameh burial, Photo and video have emerged.
Ada Ameh's family and friends say their final goodbyes to the Johnsons actress on Friday, August 26.
Ada Ameh was laid to rest at her family home in Ogobia, Otupko, a local government area in Benue state.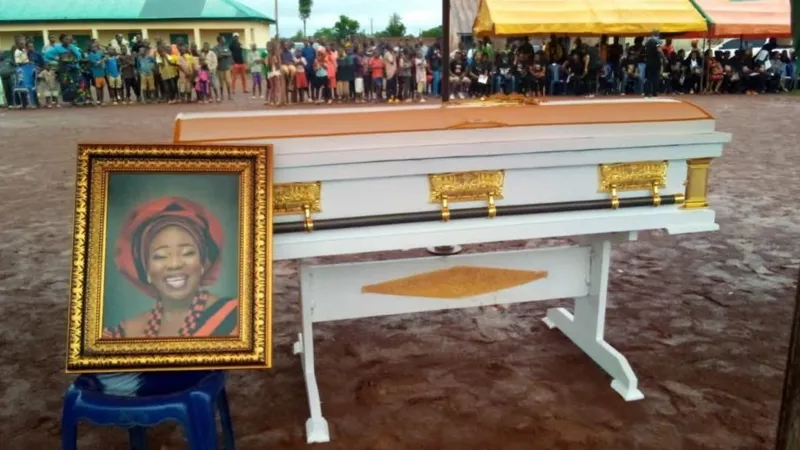 Ada Ameh  cause of death 
Ada died that night, July 17, in Warri, Delta state, but no cause of death has been determined by Ejes Gist Newspaper.
The death of Ogbonge, a very funny actress who made millions of her fans laugh and put a smile on their faces. It happened just two years after she buried her only child, Aladi Godgift Ameh, on October 20, 2022.
First, people don't believe the rumours about her death, especially since it happened quickly and not long after she posted on her social media account, which was less than 24 hours before she announced her death.
She wrote, " Ada Ameh is out with his friends, enjoying a local delicacy, Urhobo pipo. In Delta State, Nigeria, Ovwho soup, on Sunday at 12:53 pm before she died.
Before her death, the actress had openly shared her struggles with mental health challenges.
She explains that the death of her only child in 2020 will increase her mental health challenges.
Ada had a special bond with her daughter because she was born when she was 14 years old and, according to her, they grew up together.
Photos from the Ada Ameh burial.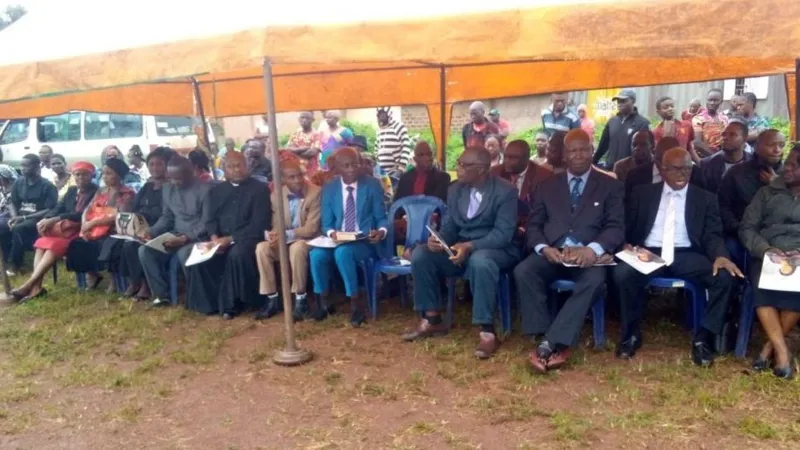 Ada Ameh burial photos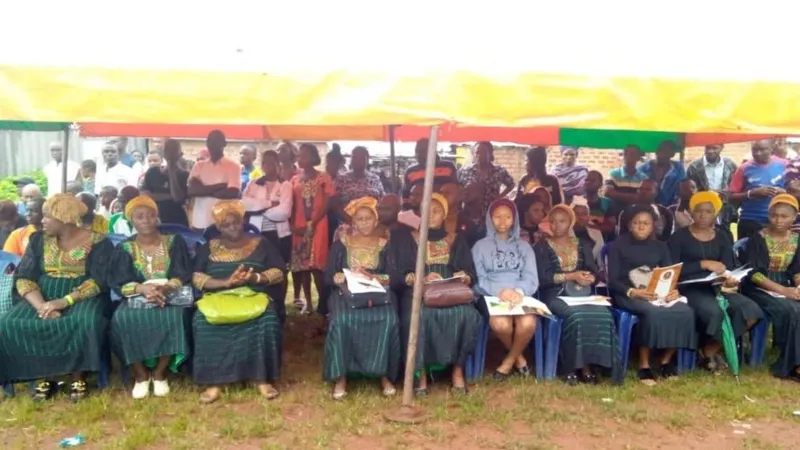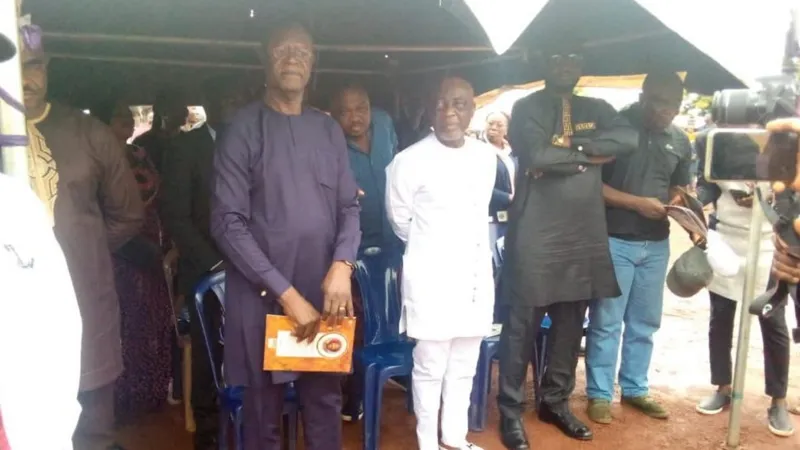 I was 14 years old when I gave birth to her, so she was like my younger sister. She was my best friend. I just saw my world crumble after I lost her. She explained
Before her child's death, Ada lost three of her brothers and three of her sisters, including her father.
Ada Ameh, a 48-year-old actress, began her career in the Nigerian film industry 27 years ago.
She is well-known for her role as Anita in the 1996 Zeb Ejiro film "Domitila."
She has been in a lot of Nollywood movies, dramars, and TV shows. Her role as Emuakpor Johnson in the Nigerian TV show "The Johnsons," which won an award, helped her become well-known.
Photo From The Funeral Of Actress Ada Ameh
Evidence of her work and legacy for Nollywood is very clear as she was a very strong character who used her acting talent to the fullest even though she had to go through so many challenges in her life.
Aside from acting, she is also a businesswoman who is into buying and selling, contracts, and interior designing.
She is also a philanthropist and does plenty of humanitarian work for young girls. Ada started working with non-governmental organisations and other groups that work on children's rights, especially those that fight early child pregnancy and prostitution.
Shortly after her death, her close friend and colleague, Empress Njamah, started a fundraising initiative to raise money for the late actress.
Adah Ameh was very close to her mother. She doesn't share many of the pictures with her.
However, most Nigerian actors and actresses have so far ignored the fundraising initiative's call.
On August 6, Empress wrote on Instagram, "She left her amazing mama behind; her mama's priority." Without you guys, only one can do it. "Please join me in making this for our beloved Ada Ameh our priority now."
So far, many actors and actresses haven't responded to the fundraising initiative.
On Sunday, August 14, actress Empress published the names of the 51 people who had donated and the amount they had donated, which amounted to N278,000.
Also Apply for ;
Thanks for reading Video From The Funeral Of Actress Ada Ameh burial photos